A slew of sports betting bills are making their way through state legislatures across the country, as more states look to regulate sports wagering as a way to generate revenue.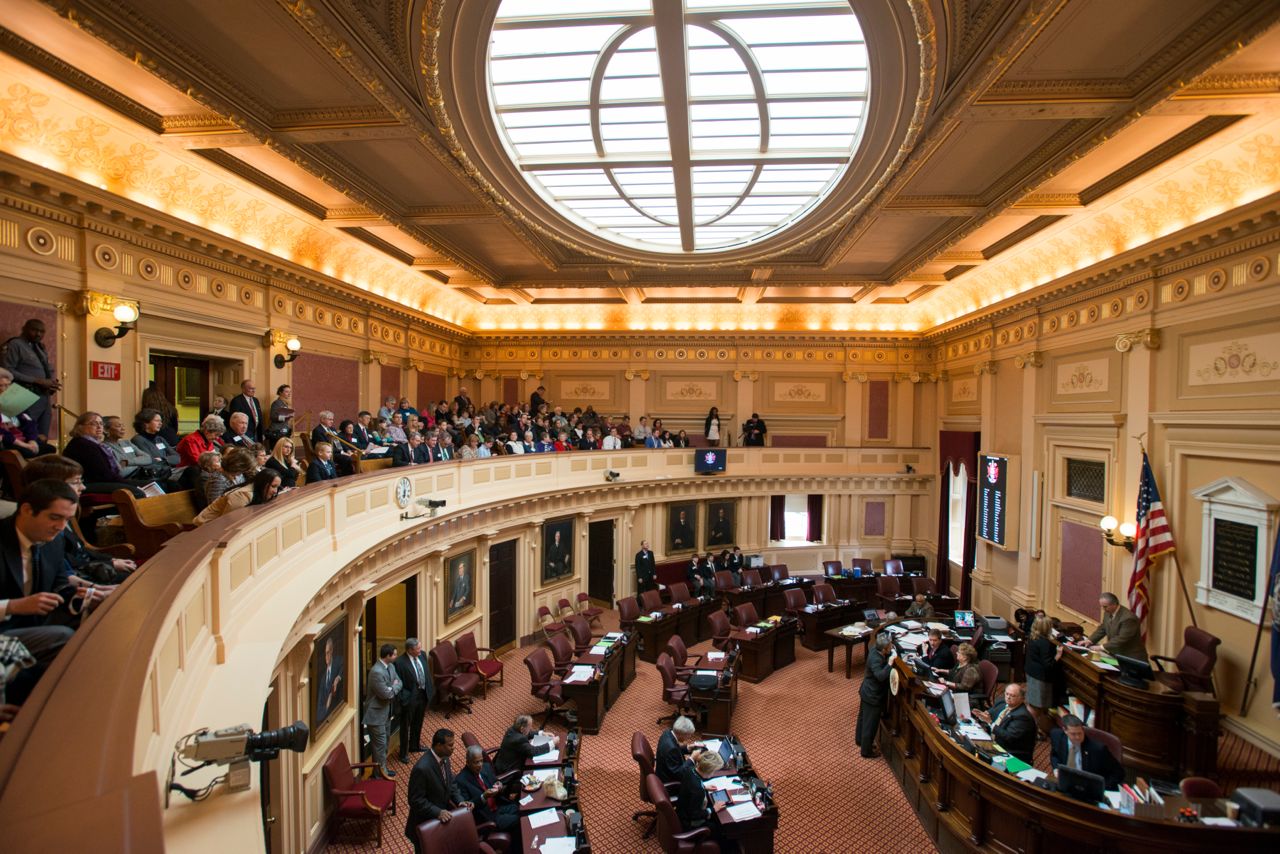 While not all of these bills seem poised for passage this year, the number of sports betting laws under consideration is a sign of how quickly sportsbooks are becoming normalized across the country.
Virginia Bills Pass, But Reconciliation Required
On Monday, the Virginia legislature passed sports betting bills in both the state House and Senate. While the two bills are similar, the Senate version allows for more extensive college sports betting, including on in-play markets and teams located in Virginia.
"It's a little tricky on college sports, Delegate Mark Sickles (D-Fairfax County), who sponsored the House version of the bill, told SportsHandle.com. "The argument against my bill is that it isn't going to stop anyone from doing it. So, I don't know whether I am going to cave on that."
The Washington Redskins have shown great interest in Virginia sports betting. The team has floated the idea of building a new stadium in the state, contingent on the team being able to obtain a license to offer sports wagering.
Supporters will push to reconcile the two Virginia bills before the current legislative session ends in March.
Sports Betting Advances in Washington, South Dakota
Meanwhile, another bill moved forward across the country in the state of Washington. There, the House Appropriations Committee voted 25-7 in favor of pushing forward a bill that would allow sports betting at tribal casinos in the year.
If both the House bill and a companion bill in the Washington Senate can pass by the end of the year's legislative session on March 13, the bill could end up on Gov. Jay Inslee's desk sometime this spring.
In Alaska, Gov. Mike Dunleavy has proposed creating a state-owned corporation that would be allowed to offer lottery services, sports betting, and keno. That's a more dramatic proposal than one in the state House, where Majority Leader Steve Thompson (R-Fairbanks) has suggested allowing only a lottery.
Alaska is currently one of only five states in the USA that does not have a lottery available.
The South Dakota Senate has approved a measure that would let citizens in the state vote on whether to change the state constitution to allow for sports betting. The proposal still needs to pass the state House before it could appear on the ballot in November. The House failed to pass a similar piece of legislation last year.
Connecticut Stuck on Tribal Exclusivity Question
Connecticut lawmakers are again talking about sports betting. But the debate in the Constitution State continues to hinge on the same disagreement: whether the tribes that operate Mohegan Sun and Foxwoods should have exclusive rights to offer sports wagering in the state, as they do with other casino games.
"I don't understand why, when there could be a great benefit to all players involved, why we can't come up with something where we're all part of it," Rep. Russ Morin said during a hearing on Tuesday. "I'm getting tired of sitting here and listening over and over and over again to the same questions and the same dialogue, but there's really no solution."