Detroit Tigers pitcher Spencer Turnbull struck out nine batters and walked just two on his way to throwing a no-hitter against the Seattle Mariners on Tuesday night.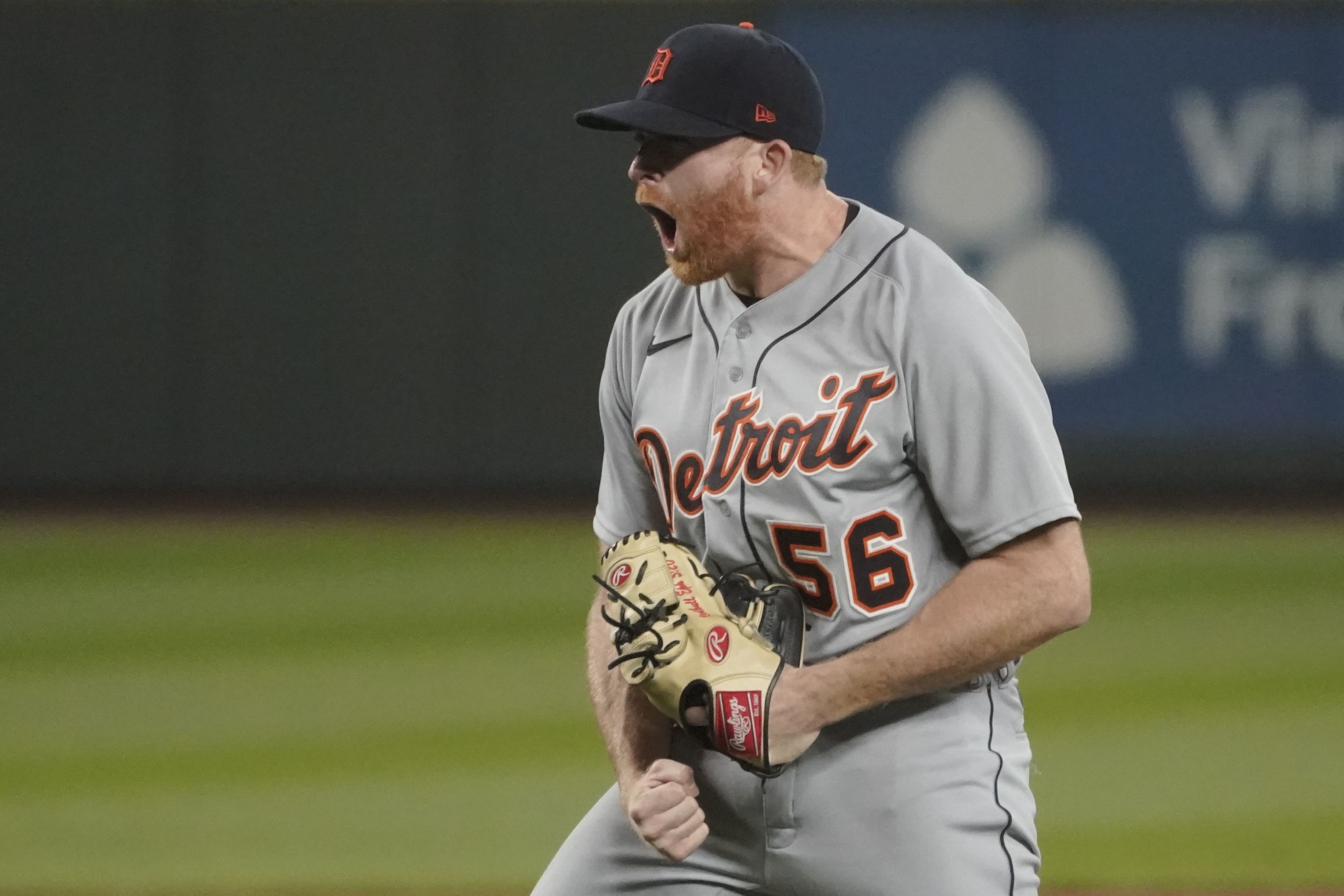 Turnbull threw the fifth no-hitter of the 2021 MLB season and the second against the Mariners in less than two weeks.
Turnbull: 'Best night of my life'
The Tigers beat the Mariners 5-0. John Means of the Baltimore Orioles also threw a no-hitter against Seattle on May 5. Both the Mariners and the Cleveland Indians have suffered two no-hitters already this season.
Those facts won't diminish Turnbull's achievement. The 28-year-old has struggled throughout his MLB career. In 2019, he led the league in losses with 17.
POV: You just witnessed a no-hitter. pic.twitter.com/6uoX1gt1YG

— MLB (@MLB) May 19, 2021
But Turnbull turned in a solid 4-4 record with a 3.97 ERA in the shortened 2020 season. He's now 3-2 with a 2.88 ERA this year.
"It is by far the best night of my life," Turnbull said afterward. "It's definitely kind of like one of those landmark stamps on my career up to this point."
As in most no-hitters, Turnbull got some help from his defense. Jeimer Candelario robbed Mitch Haniger of a hit in the seventh inning to preserve the no-hitter.
"We could all feel it a little bit, especially after Candy's backhand play on Haniger," Detroit manager A.J. Hinch told reporters. "Now that 'don't talk about it' phase of the no-hitter started in the dugout, and we just started counting outs."
The Mariners became just the fifth team since 1900 to go hitless twice in one month.
"We have to get better," Mariners manager Scott Servais said afterward. "I know we have a young team, and some of this is growing pains. We're just not getting it done."
No-nos symptomatic of more Ks, plummeting averages
Neither Detroit — +15000 to win the AL Central, according to FanDuel Sportsbook – or the Mariners — +3200 to win the AL West – figure to be a part of the playoff race this year. There weren't any award ramifications either, as FanDuel doesn't even list Turnbull as a Cy Young candidate.
But the no-hitter serves as another reminder of the direction of baseball in 2021. MLB players are batting just .236 this season, the lowest mark in modern baseball history. While that number should rise during the summer, and at least surpass the .237 mark of the infamous 1968 season, it still represents the result of a hitting approach that prioritizes power and isn't bothered by strikeouts, combined with a growing crop of overwhelming power pitchers.
Teams aren't likely to change that approach just because batting averages are down. Teams are averaging 4.36 runs per game – generally higher than when batting averages were higher in the 1960s, 70s, and 80s. That number will also rise further as temperatures warm. In other words, while batting averages are down, offensive production – which is what teams care about if they're concerned with winning games – is not.
That doesn't mean there's not a problem. Fewer balls in play means a less exciting game for fans. That's become the worry for many in baseball: that regardless of what it means for players and teams, the rash of strikeouts in baseball will turn people away from the sport.
"It's worrisome," Nolan Ryan, the career leader in strikeouts, told ESPN's Tim Kurkjian. "It has turned me off to the game."