Many of the world's top chess players are competing in the 2020 Speed Chess Championship on Chess.com, a $100,000 online knockout competition that pits grandmasters against each other in a series of blitz and bullet games. While Magnus Carlsen and Hikaru Nakamura are heavy favorites to get through the early rounds, other big names could struggle to make a run in the tournament.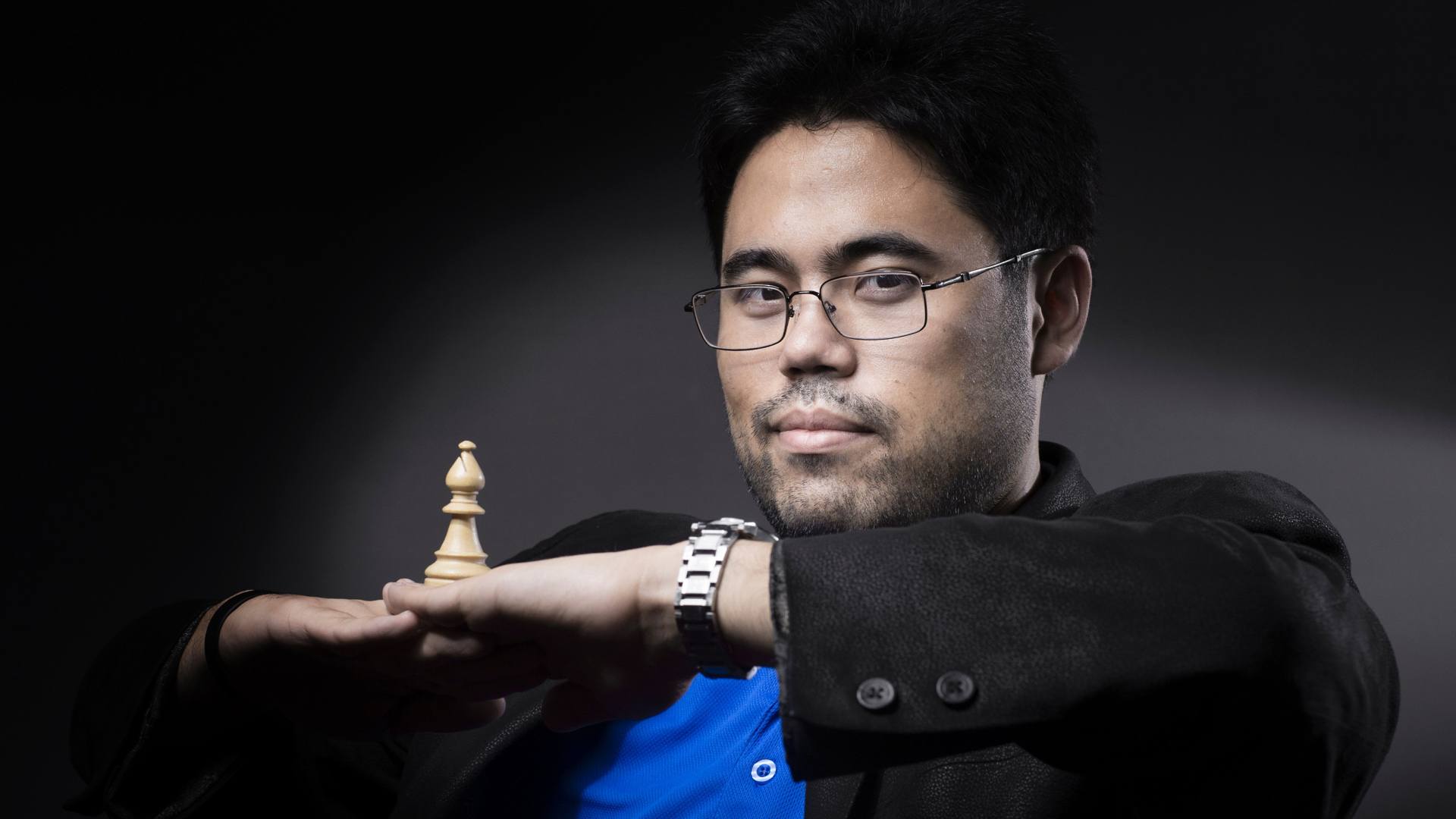 Nakamura comes into his first-round matchup against Armenia's Haik Martirosyan as a monumental -10000 favorite, according to Unibet.
Nakamura, Carlsen Dominate Speed Chess Championship
Chess fans understand why Nakamura stands as such an overwhelming pick to advance. He's long held a reputation as one of the world's two best blitz players, and may well be the king of bullet chess, both online and over-the-board. Nakamura comes into the Speed Chess Championship as the No. 1 seed by virtue of his standing on the 2020 FIDE Blitz ratings list. He's also the defending champion, having won the event in both 2018 and 2019.
Carlsen entered the tournament as the No. 2 seed, despite holding the World Chess Championship, World Rapid Chess Championship, and World Blitz Chess Championship titles. He began his campaign in the Speed Chess Championship with a dominant 24.0-5.0 win over Iranian grandmaster Parham Maghsoodloo.
---
Speed Chess Championship Odds (via Unibet)
Ian Nepomniachtchi: -225
Levon Aronian: +155
Hikaru Nakamura: -10000
Haik Martirosyan: +1000
Fabiano Caruana: +120
Jan-Krzysztof Duda: -167
Anish Giri: +140
Vladislav Artemiev: -200
---
Nakamura and Carlsen could well meet up in the final. They've seen a lot of each other over the past year, with Carlsen winning the bulk of those encounters in the online world. However, Nakamura has more than held his own and has shown that he's easily the biggest threat to Carlsen's dominance when it comes to online chess and fast time controls. Carlsen won the 2017 Speed Chess Championship, defeating Nakamura in the final.
Competitive Matches Highlight First Round Action
Several other elite grandmasters will try to challenge the dominant duo. On Wednesday, No. 6 seed Ian Nepomniachtchi will take on No. 11 Levon Aronian in what promises to be one of the best first-round matches of the tournament.
These two also faced off in the first round of the 2017 Speed Chess Championship, with Nepomniachtchi winning 16-14. Nepomniachtchi (-225) comes in as a favorite over Aronian (+155), but both players are capable of making deep runs if they can get past this first test.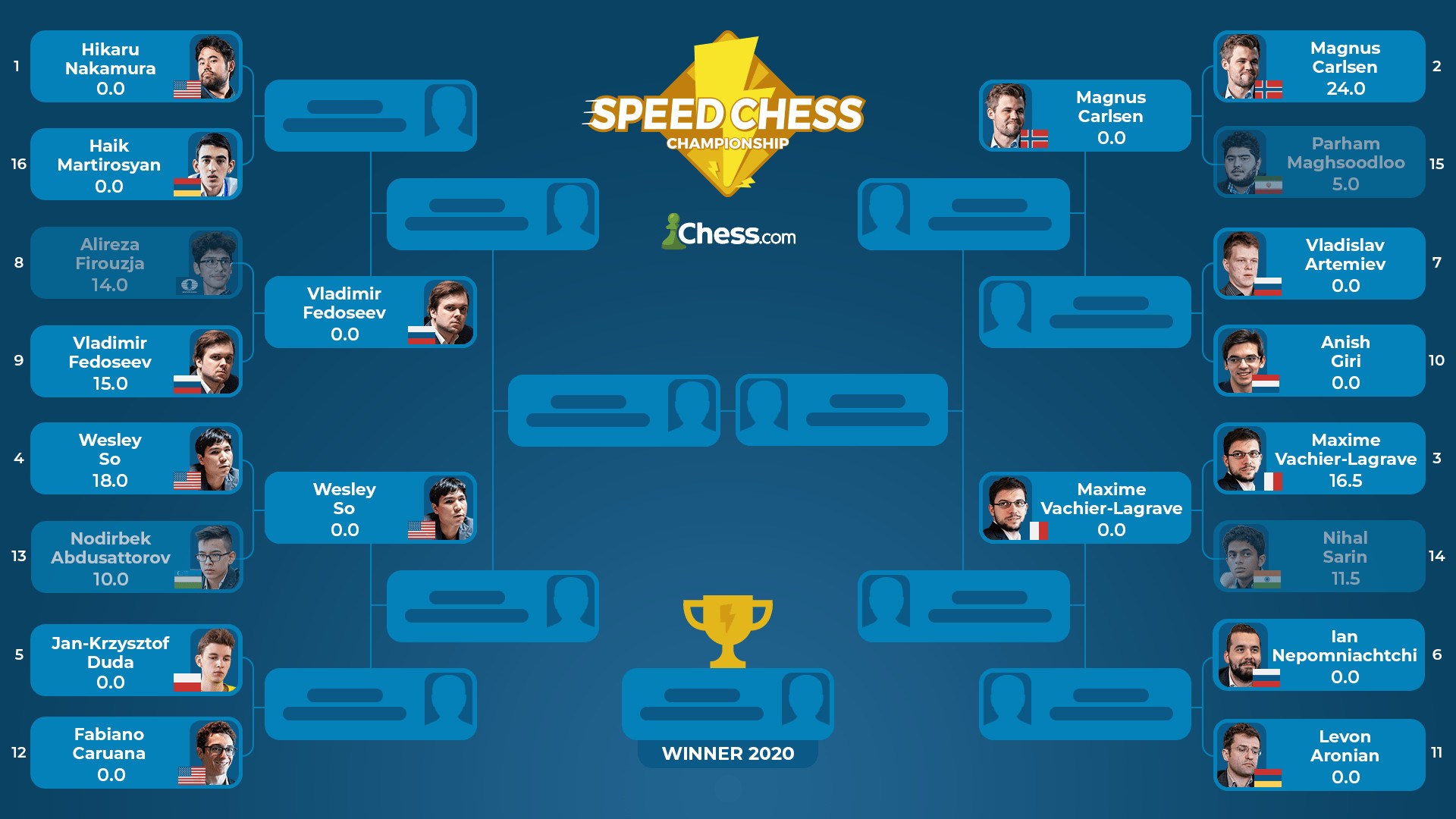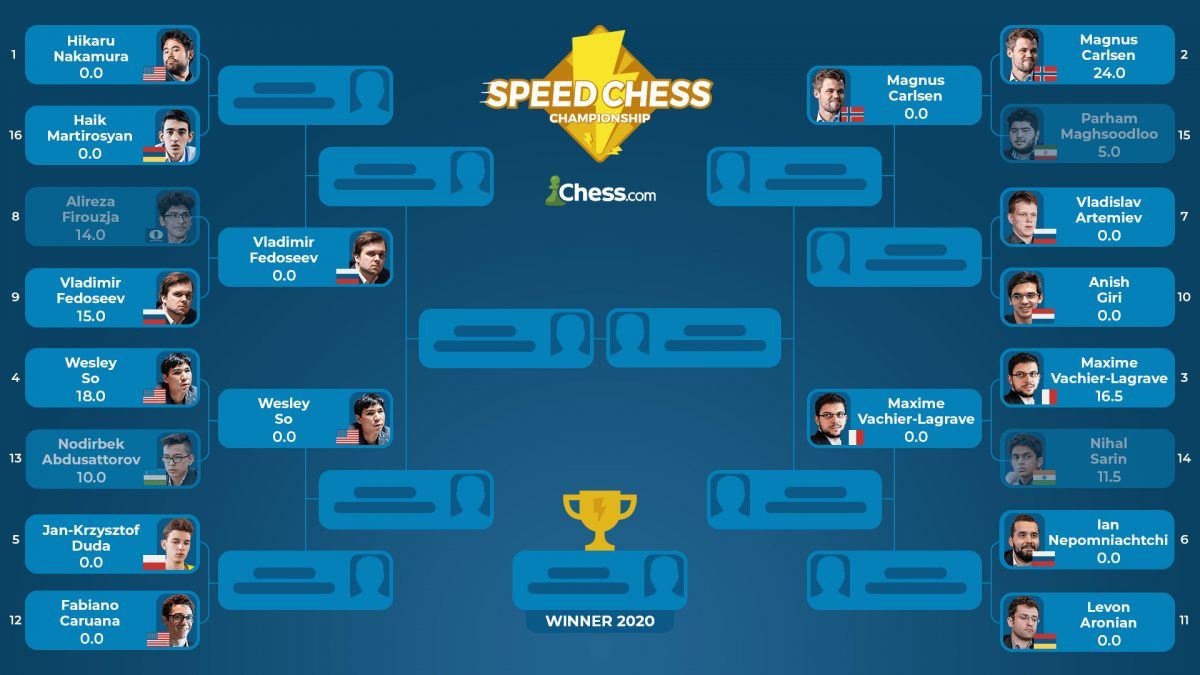 Nakamura and Martirosyan will face off on Thursday. On Sunday, American grandmaster Fabiano Caruana faces off against Jan-Krzysztof Duda, the man who recently ended Carlsen's 125-game classical chess unbeaten streak. Duda comes into the match as a -167 favorite over Caruana (+120).
The final first-round Speed Chess Championship matchup features fan-favorite Anish Giri taking on Vladislav Artemiev. While Giri is the bigger name, Artemiev holds the higher seed in this 7-10 matchup. Unibet sees Artemiev (-200) as a modest favorite over Giri (+140).
The Speed Chess Championship began with a field of 16 players, including four who qualified through earlier events. Players compete in timed matches rather than in a set number of games, beginning with 90 minutes of five-minute blitz games, then an hour of three-minute blitz, and 30 minutes of one-minute bullet chess. All games feature a one-second increment.
Players earn money in the Speed Chess Championship by winning matches. Half of the prize pool in each match is also split by winning percentage. In the final, the winner will take home $10,000, with another $10,000 being split based on match scores.