Two of the world's biggest regional soccer competitions canceled their 2020 events, as both Euro 2020 and the Copa America postponed their summer tournaments due to the coronavirus outbreak — moves that have a cascading impact on the worldwide soccer calendar.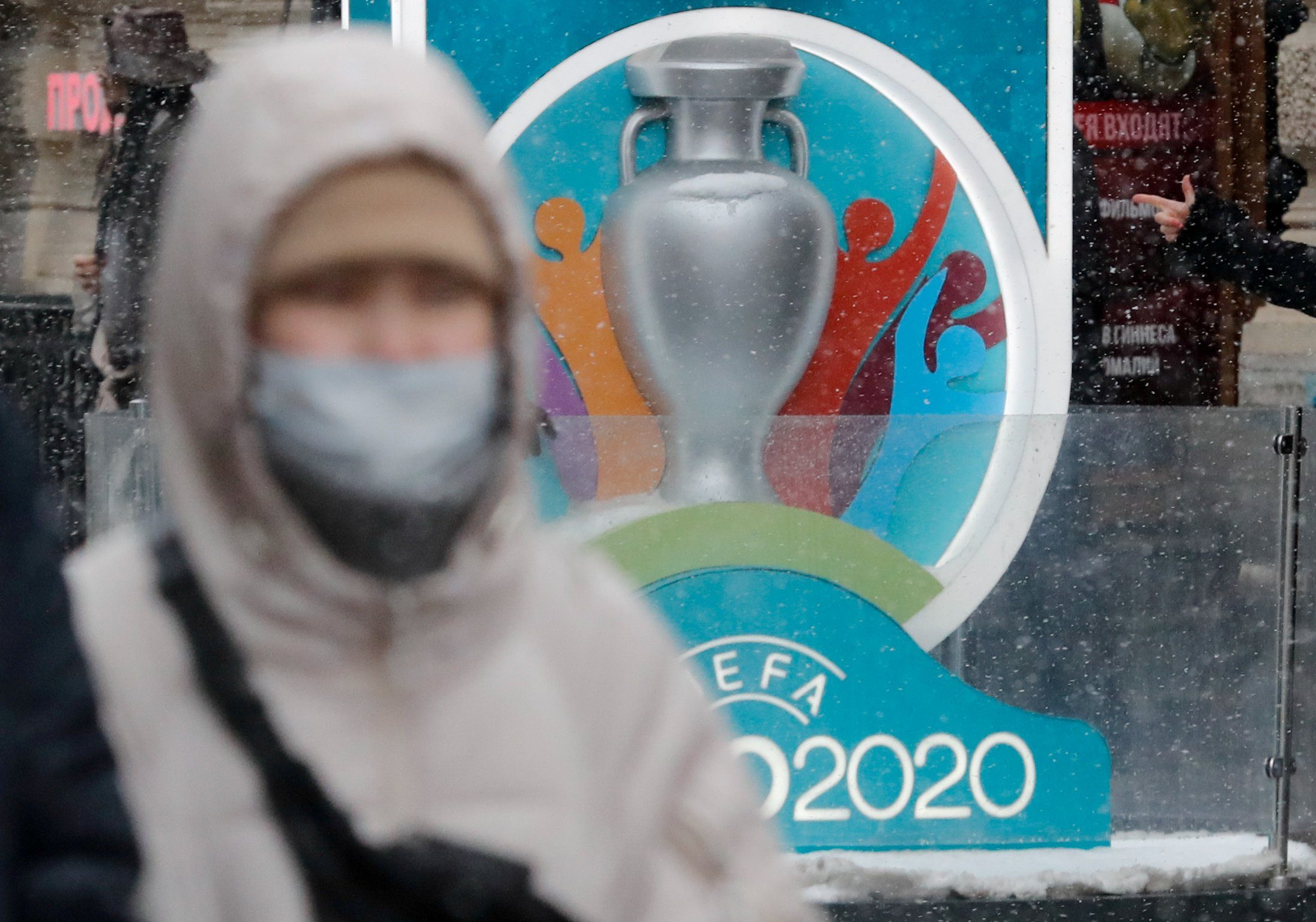 The European Championship will now be played from June 11 to July 11 of next year.
Postponement Provides Breathing Space for Domestic Leagues
The European Championship tournament was to feature games in several different countries across Europe to honor the 60th anniversary of UEFA, Europe's governing body for soccer.
On Tuesday, UEFA held an emergency meeting with officials from all 55 of its national federations, along with representatives from various domestic clubs and leagues. All UEFA matches for clubs are also on hold until further notice.
That decision could make life easier for domestic leagues. All of Europe's major leagues are on pause due to the coronavirus pandemic. If Euro 2020 moved forward as scheduled, those leagues would realistically need to wrap up play by the start of June, as the national team matches would have begun on June 12. The change allows leagues the opportunity to play into the summer, if resuming games becomes feasible.
"UEFA tabled a range of options so that competitions can finish this season safely, and I am proud of the response of my colleagues across European football," UEFA president Aleksander Ceferin said in a statement.
CONMEBOL Pushes Copa America to 2021
CONMEBOL made a similar decision Tuesday, postponing the 2020 Copa America tournament. Argentina and Colombia would have hosted the traditional South American event – which often featured guest teams as well – from June 12 to July 12. Instead, the regional championship will take place from June 11 to July 11 in 2021.
"This is an extraordinary measure for an unexpected situation and responds to the fundamental need to avoid the exponential evolution of the virus," said CONEMBOL president Alejandro Dominguez. "Have no doubts that the oldest international tournament in the world will be back stronger than ever in 2021."
The postponements create a log-jammed soccer calendar in the summer of 2021. European qualifiers for the 2022 World Cup in Qatar were scheduled for next summer, but will presumably need to be moved in order to work around the Euros. The CONCACAF Gold Cup, the European Under-21 Championship, and the Club World Cup are also scheduled in that same timeframe, while the Women's European Championship has moved to 2022.
---
Tentative 2021-22 Global Soccer Calendar
European Championships: June 11-July 11
Copa America: June 11-July 11
Club World Cup: June 17-July 4
CONCACAF Gold Cup: July 2-25
Women's European Championship: Summer 2022
FIFA World Cup (2022): Nov. 21-Dec. 18
All dates subject to change
---
With the prospect of players competing virtually non-stop between the 2020-21 domestic seasons, the deluge of summer tournaments, and the 2021-22 campaign, the unusual decision to schedule the Qatar World Cup in the winter of 2022 might actually be a fortunate turn of events, as players should get something of a break that summer.
Who knew that having a men's World Cup in November-December 2022 might actually turn out to be a smart thing in the end?

— Grant Wahl (@GrantWahl) March 17, 2020
Currently, almost all domestic and regional soccer competitions have suspended play due to the COVID-19 outbreak. However, the Turkish Super League continues to play games, even as the Russian Premier League announced Tuesday afternoon that it will shut down for at least a month.