Before he could become the first American to win the Tour de France, Greg LeMond had to defeat his mentor and teammate, Bernard Hinault. LeMond and Hinault were best friends who developed an intense and bitter rivalry that inspired the book, "Slaying the Badger" by Richard Moore, which in turn inspired a 30 for 30 documentary film for ESPN.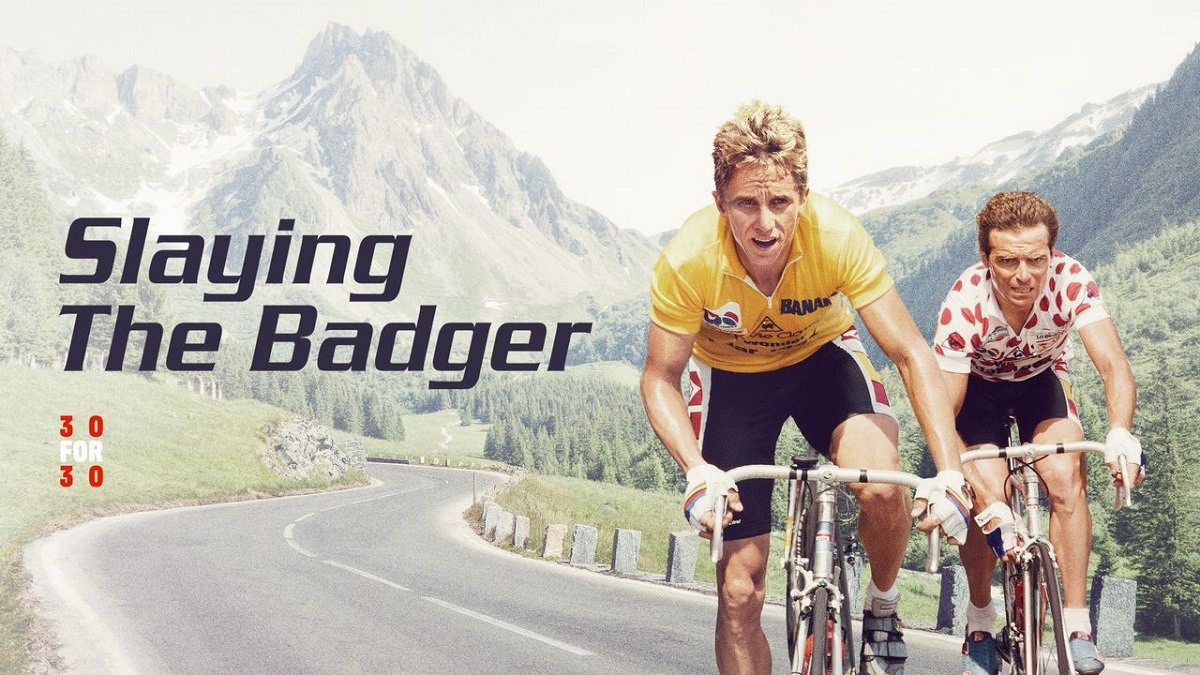 Hinault's victory in 1985 marked the last time a Frenchman won the Tour de France. Hinault won five races in total, which at the time, tied him with Jacques Anquetil and Eddy Merckx for most all-time victories.
ESPN's 30 for 30 "Slaying the Badger" documentary film covers LeMond's pursuit of his first Tour de France victory in 1986 after being denied the yellow jersey by Hinault the year before. In the middle of the 1985 Tour de France, Hinault decided he wanted to win his fifth yellow jersey, despite the fact he agreed to assist LeMond in his first victory.
Most Tour de France Wins
5 – Bernard Hinault, Jacques Anquetil, Eddy Merckx, Miguel Indurain
4 – Chris Froome
3 – Greg LeMond, Louison Bobet, Philippe Thys
In 1986, Hinault once again agreed to assist LeMond win his first Tour de France. However, Hinault found himself in contention and attempted to overtake LeMond. LeMond rallied to secure his first yellow jersey while denying Hinault his sixth title.
Cycling can be a difficult sport to understand. In one sense, it's a team sport, but it's also about individual achievements. One rider cannot win the Tour de France without the assistance of the other riders (domestiques) on the team. But during the year that LeMond won, his team had an "every man for himself" mentality.
LeMond: American with the French Name
Hinault won the Tour de France in back-to-back years on two occasions. He won in 1978 and 1979 before losing to Dutch rider Joop Zoetemelk in 1980. Hinault won twice more in 1981 and 1982. In 1983, Laurent Fignon had become the top rider in France after Hinault suffered a knee injury. Fignon won two straight yellow jerseys in 1983 and 1984.
Hinault personally handpicked LeMond to join him on the Renault team in 1980. The plan had always been that Hinault would mentor LeMond. When the time came to end his career, Hinault would step down and LeMond would take over.
The French embraced LeMond as a typical California blond and upstart American with the French last name. He quickly became a valuable addition to the Renault team.
Hinault Wins: 1978, 1979, 1981, 1982, 1985
LeMond Wins: 1986, 1989, 1990
In 1984, Hinault quit Renault and started his own team. In 1985, he tapped LeMond to join him at La Vie Claire. The plan was that LeMond would ascend to the podium in 1985, but Hinault let his ego get the best of him and he snatched the victory away from his protege.
In 1986, LeMond suspected shenanigans from Hinault once again. The paranoia struck deep, but LeMond managed to overtake Hinault in the Alps. LeMond won the 1986 Tour de France, but it was an emotionally taxing journey filled with deceit.
Good American, Bad American
LeMond nearly died during a hunting accident. He has multiple lead pellets still in his heart and lungs. Despite the near-fatal shooting, LeMond managed to win two more yellow jerseys. In 1989, LeMond won his second Tour de France. To prove he wasn't a fluke, he won his third in 1990 to complete back-to-back wins.
If LeMond never got shot and if Hinault honored his promise to help LeMond win in 1985, LeMond could have won six consecutive yellow jerseys between 1985 and 1990 before all the steroid bros took over the sport.
Lance Armstrong won yellow jerseys between 1999 and 2005 before the Tour de France stripped him of all seven of his titles because of doping issues. As a result, LeMond remains the first and only American credited with winning the Tour de France.
ESPN airs the first half of its two-part 30 for 30 documentary on Lance Armstrong, "Lance," beginning this Sunday.
"Slaying the Badger" could qualify as one of the best cycling documentary films of all time. If you dig sports rivalries, you should check out "Slaying the Badger," which currently appears on the ESPN+ streaming platform. Even if you're not familiar with cycling, the story is so compelling that you instantly get sucked into the Hinault and LeMond rivalry.