2019 World Skate Championships winner Heimana Reynolds leads a Team USA contingent with serious medal hopes as they head into the men's skateboarding park competition at the Tokyo Olympics on Thursday.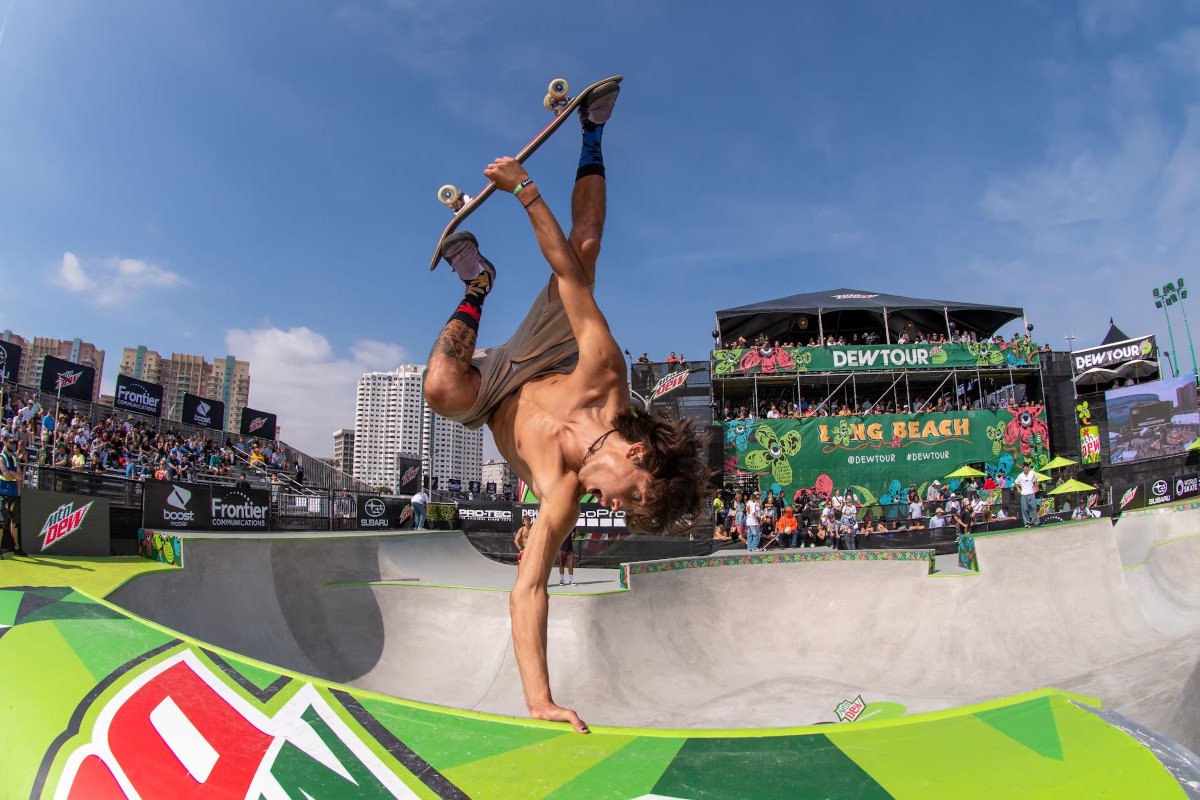 Reynolds is joined by fellow Americans Cory Juneau and Zion Wright as the top three favorites in the competition.
Park skateboarding offers more viewer appeal
Some viewers were disappointed by the street skateboarding competitions. While competitors attempted tricks that were very difficult to land, they weren't the high-flying, visually impressive displays spectators have become accustomed to seeing in halfpipe competitions at events like the X Games.
---
Olympic Men's Park Skateboarding Odds – To Win Gold (via DraftKings Sportsbook)
Heimana Reynolds (USA): +170
Cory Juneau (USA): +300
Zion Wright (USA): +450
Pedro Barros (Brazil): +700
Luiz Francisco (Brazil): +800
Oskar Rozenberg (Sweden): +1000
Keegan Palmer (Australia): +2000
Ivan Federico (Italy): +2500
---
Park skateboarding might make for a better spectacle. Rather than attempting to complete solo tricks, athletes will skate around a complex filled with bowls and ramps that will allow for more speed and bigger tricks. Each skater will also complete a full run through the park, allowing for more creativity and a performance that impresses those who aren't as familiar with the technical elements of skateboarding.
Hawaii's Reynolds comes in as the man to beat. The 23-year-old won gold in the park competition at the 2019 World Skate Championships and took silver in the 2018 competition. He also finished in the top eight at three different X Games competitions. He currently ranks No. 1 in the world. DraftKings Sportsbook lists Reynolds as the +170 favorite to win gold in Tokyo.
Wright overcomes injuries to join Team USA
The No. 2-ranked Juneau also has a history of success in major competitions (+300). The 22-year-old San Diego native won bronze in park skateboarding at the 2017 X Games. Wright (+450) rounds out the American team. The 22-year-old Floridian surprised in qualifying, as he was ranked just 16th among Americans and 114th in the world before winning the Dew Tour in Des Moines in May.
"I've been dealing with a lot of injuries," Wright said after the result. "I've dealt with so many emotions prior, leading up to this. I'm not saying it's not hitting me now; it's been a journey for sure."
A pair of Brazilians have the best chances of upsetting the American party in park skateboarding. Pedro Barros (+700) has won six gold medals and three silver medals in park skateboarding at the Summer X Games, though his last gold came in 2016. He also won gold at the 2018 World Skateboarding Championship. Brazil also sends Luiz Francisco (+800), who took the silver medal at the 2019 World Skate Championships, finishing behind only Reynolds.
The men's park skateboarding competition takes place on Thursday, with a preliminary round cutting the field of 20 to eight before the final later that day. Women will compete in park skateboarding on Wednesday. No major sportsbooks are offering odds on that competition, however, as half of the women's field is under the age of 18.