American Mikaela Shiffrin won't race Saturday as the women's International Ski Federation (FIS) Alpine Ski World Cup resumes with a pair of super-Gs in St. Moritz, Switzerland.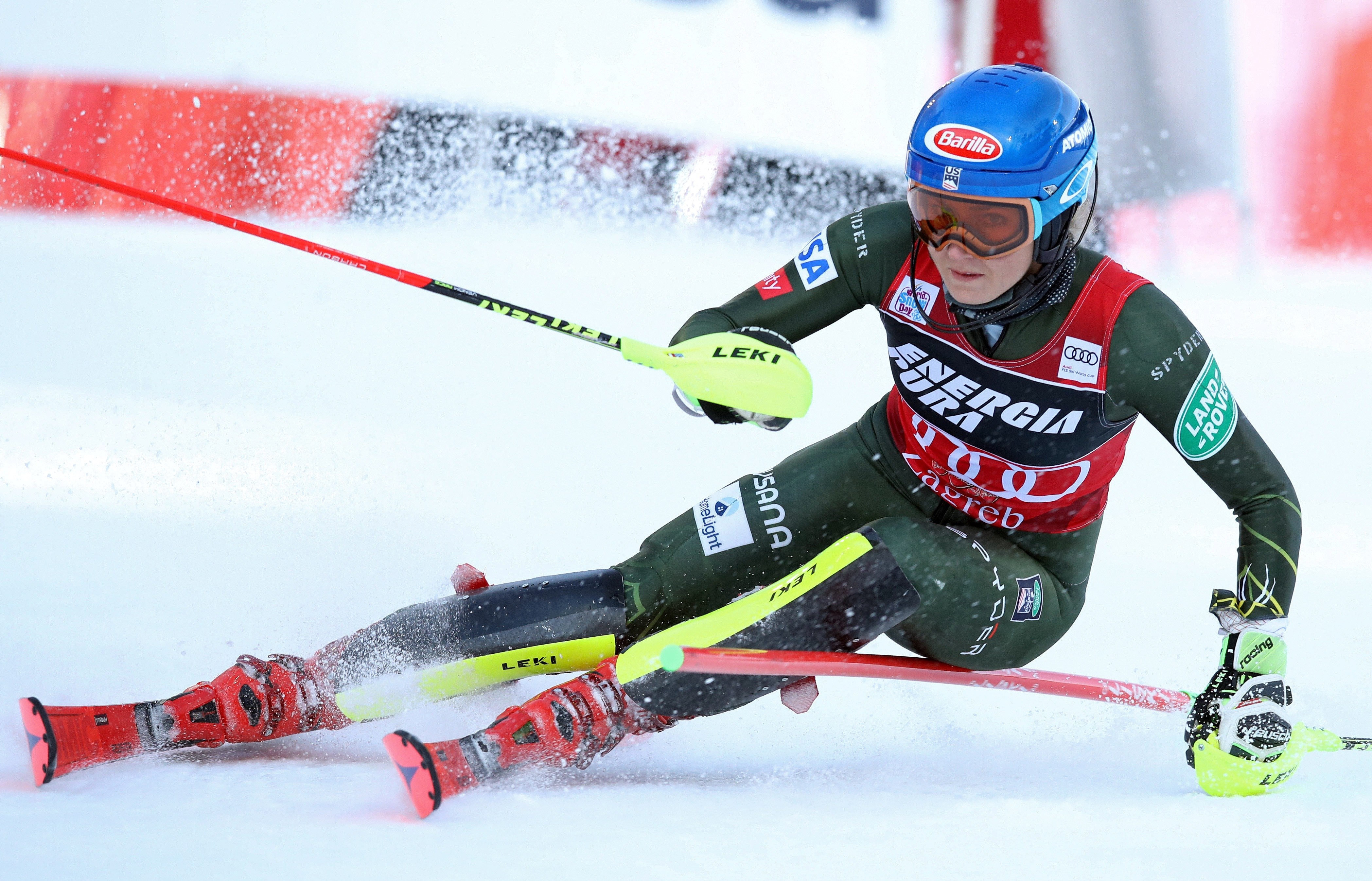 The winner of six World Cups (two downhill and four super-Gs) and the 2019 FIS Alpine World Ski Championships in super-G, Shiffrin says skipping this week will help her later in the season. She told NBC Sports this week the decision to sit out is an effort to focus on training for giant slalom and slalom in the early part of the season as she nurses herself back to health and establishes her base.
Shiffrin has not trained for downhill or Super-G since January.
In February, her father's sudden passing, combined with the COVID-19 shutdown starting in March, sidelined Shiffrin's on-mountain regimen through the entire off-season. Then, in October, the 25-year-old Colorado native hurt her back just one week before the World Cup season started in Soelden, Austria.
Shiffrin May Be Out Now, but Long-Term Focus is On Her Health
By taking down her schedule for at least this month, Shiffrin's giving herself time to heal and train. Her next likely weekend to race is Jan. 7-10 in St. Anton, Austria, before looking ahead to the worlds in Cortina, Italy, in mid-February.
Passing on December may take her out of the hunt for the overall title this year, but Shiffrin told NBC she prefers the shortened schedule to rushing back. "It's a bit less in my thoughts than it has been in years past," she said of winning the overall.
Shiffrin is also the only true all-arounder on the women's circuit right now, which gives her hope for racking up points despite the truncated season. Before the Alpine World Cup shut down last March due to COVID-19, she was the only skier ranked in the top 10 in all five disciplines—downhill, super-G, giant slalom (GS), slalom, and parallel.
The American's absence puts Slovakia's Petra Vlhová (+300), the current giant slalom world champion, in an excellent position to win on Saturday. Switzerland's Corinne Suter (+100), with the home-mountain advantage, is the current favorite. Both skiers are likely to podium.
Swiss Young Gun, Norwegians Look to Dominate in Italy
On the men's side, 23-year-old Marco Odermatt (+500) is a solid play as the men's Alpine World Cup resumes with a doubleheader in Italy's Santa Caterina.
The young Swiss pro, a six-time gold medallist at the Junior Worlds, had a second-place finish in Sölden in the GS this season where he finished five-thousandths of a second behind Norway's Lucas Braathen (+700).
Odermatt is looking for a breakthrough this weekend. While on the podium five times, his sole World Cup victory was a year ago at Beaver Creek in the super-G.
"Last year, I [stood] on the podium twice, and after the first race [of this season], I made my first podium, so I will try to show my best skiing each race," Odermatt said Friday. "That's the big hope."
This weekend's favorite is France's Alexis Pinturault (+300), who leads the overall with 150 points after winning the parallel giant slalom race in Lech-Zürs last week. Norwegian Henrik Kristoffersen (+500) is currently second with 125 points, just ahead of teammate Braathen who has 113.
A second giant slalom race is scheduled on Sunday. This is the first World Cup stop at Santa Caterina since the 2016-'17 season.