American snowboarding legend Shaun White used a strong second qualifying run to move on to the finals of the men's halfpipe event at the 2022 Beijing Olympics.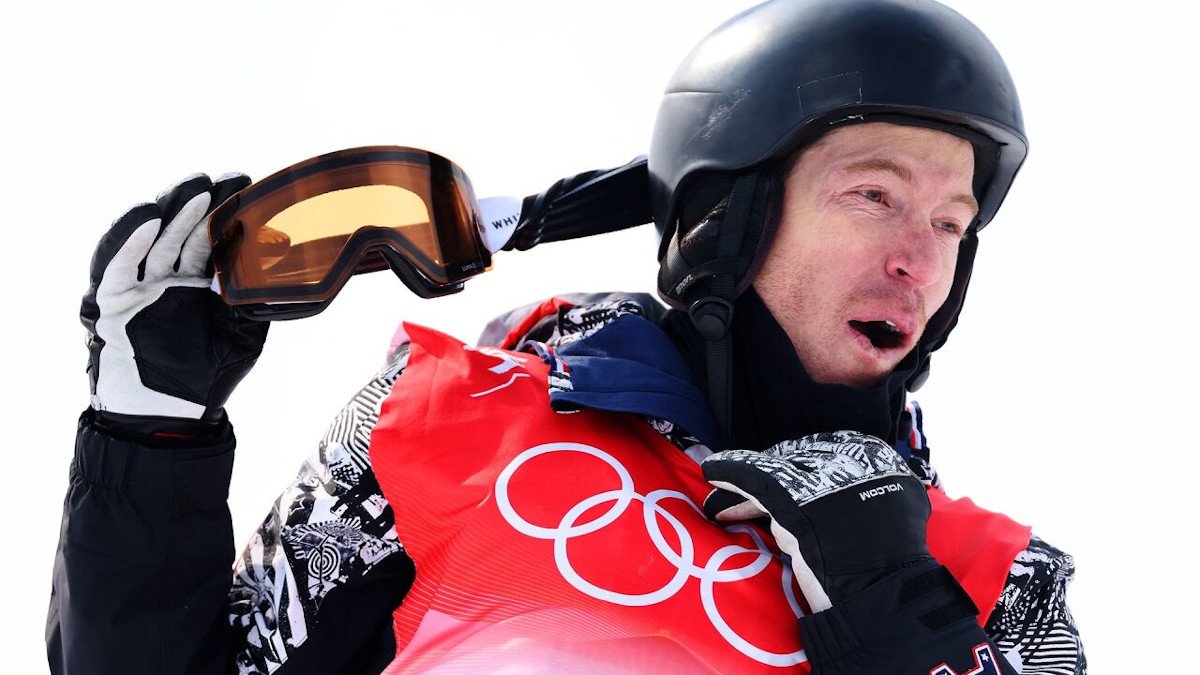 White fell in his first of two qualifying attempts, putting up a 24.25 score that would have left him far out of the top 12 who qualify for the final.
White among 12 to qualify for halfpipe final
However, only the best of each athlete's two runs count for qualifying. White delivered an 86.25 score in his second attempt, nailing two double cork 1080s and a Double McTwist to easily advance in fourth place.
The run came with added pressure, as White is in his final Olympic Games. White won gold in 2006, 2010, and 2018.
"I thought about my friends and family back home watching on TV," White said afterwards. "I was thinking a lot about, if that run went terribly, doing this press line, talking to everyone over and over about how 'I'm still happy to be here, but sucks I can't go to finals.'"
White and the other 11 qualifiers will not get three runs on the halfpipe to put up their best scores in the finals. DraftKings sportsbook rates White as a +500 pick to walk away with the gold medal. That's good enough to make White the third choice in the event.
"I'll have bigger and better tricks I want to pull out for finals, and that's the best part of it," White told reporters. "I'm going to be giving it my all every run, putting pressure on the other riders because I drop in before them."
Hirano, James among gold medal favorites
White will be competing against a litany of Japanese and Australian snowboarders looking for their own halfpipe medals. Ayumu Hirano stands out as the +150 favorite after qualifying first with a 93.25 score in his second qualifying run. Hirano once landed a triple cork, considered the toughest trick in men's halfpipe at the moment, though nobody has used it in an event winning run just yet.
Australia's Scotty James (+250) rates as the second choice for gold. James qualified in second with a 91.25 run, just behind Hirano. The 27-year-old won bronze on the halfpipe in 2018, and has three world championships and four Winter X Games gold medals in this event as well.
---
Olympic Men's Halfpipe Odds (via DraftKings Sportsbook)
Ayumu Hirano: +150
Scotty James: +250
Shaun White: +500
Ruka Hirano: +850
Yuto Totsuka: +850
Jan Scherrer: +1800
Kaishu Hirano: +2000
Andre Hoeflich: +2500
Taylor Gold: +2500
PAtrick Burgener: +4000
Chase Josey: +5000
---
Japanese snowboarders Ruka Hirano (+850) and Yuto Totsuka (+850) are also top contedners, with Kaishu Hirano (+2000) rounding out Japan's contingent. Australia is also represented by Valentino Guseli, who qualified in fifth position.
There are two other Americans in the field as well. Taylor Gold rates as a +2500 pick to win the men's halfpipe after qualifying in seventh place, while Chase Joey (+5000) snuck into the 12th and final qualifying position thanks to a 69.50 on his second run.
The 12 remaining competitors will take their final runs on Friday. Only the best score from each athlete will count in the rankings.