Irishmen Rory McIlroy and Shane Lowry couldn't have had two different rounds of golf at Royal Portrush for the first round of the Open Championship. One golfer struggled, while the other thrived, but it's not who you think it was.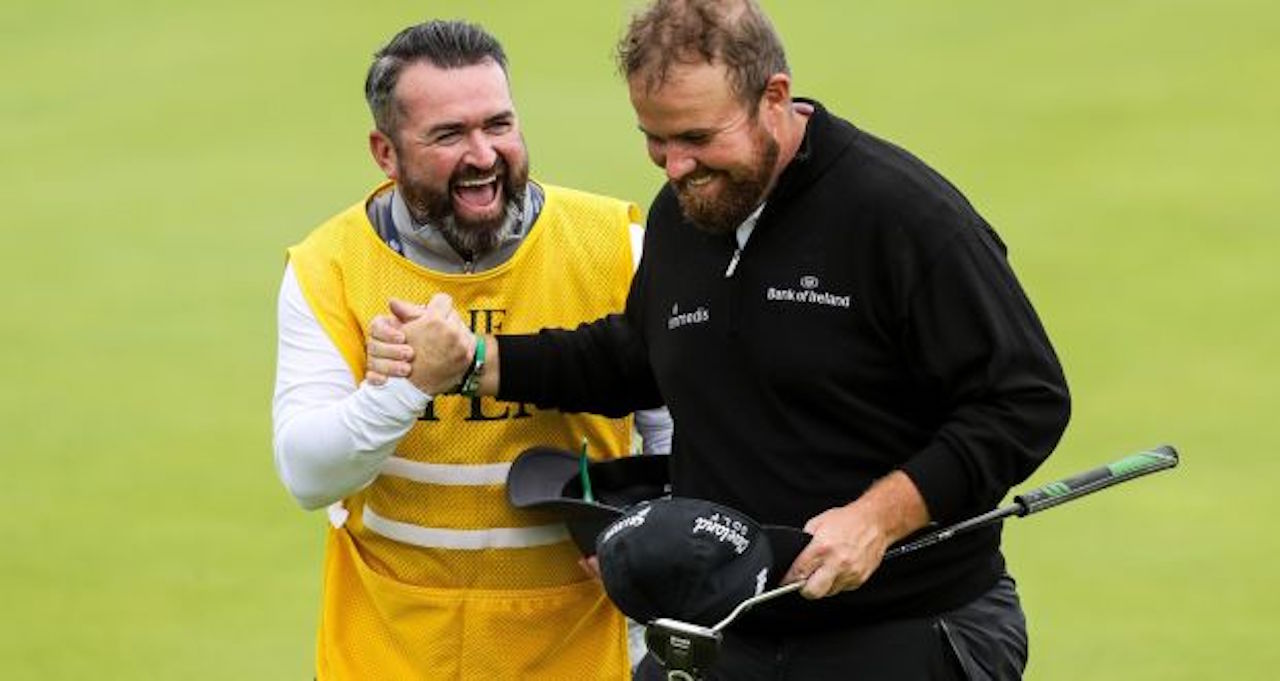 Lowry, who went off at 80/1 to win, shot a 4-under 67, and is one shot behind leader, J.B. Holmes. Conversely, McIlroy, who was the favorite at 8/1, shot an 8-over 79 and is six spots from last place.
Lowry said he was lacking confidence going into the major championship, but had a talk with a friend and said he felt ready to go, even if he had serious butterflies on the first tee.
"I was probably as nervous as I've been in quite a while on the first tee, almost ever," Lowry said. "Look, nerves are a good thing, aren't they? It's where you want to be. I just hope I'm nervous on Sunday afternoon out there."
McIlroy felt the weight of Ireland on his shoulders and it showed on his opening shot. He duck hooked a his drive out of bounds, had to take a penalty on another shot, and walked off the green with a quadruple-bogey 8.
"Understandably nervous on the first tee," McIlroy said. Hit a bad first shot OB. But after that I felt I battled back, a couple of birdies at the end of the front nine. Again I hit a tee shot off the fairway at the last and got a dreadful lie. Didn't hit it well enough. If I'd shot 2-over par for the day I felt I might have been still in the tournament. The finish derailed that.
Another Irishman Surprises
Darren Clarke began the Open Championship with the honor of hitting the first shot. The ceremonial gesture is usually reserved for older players, who don't have much of a chance of competing. Except no one told the 50-year-old that.
The senior golfer, who is a member at Portrush, shot an even par 71, and at one point was leading the tournament at 3-under. It was a day Clarke couldn't have dreamed up any better.
The Irishman, who won the 2011 Open Championship, was 500/1 to win this year. A better bet, however, was him being the top senior. He was 5/2, and his competition, Miguel Angel Jimenez (82), Tom Lehman (79), and Paul Lawrie (75), are all in danger of missing the cut.
"I told everyone I was going to enjoy myself this week and I probably smiled a little more today than I normally do," Clarke said. "It was wonderful the support I received the whole time."
Duval Cards 14
Another prop bet that cashed early was worst score on a hole. Gamblers that had 9 or worse at 7/4 can thank David Duval. Duval had a 14 en route to a 20-over 91, the worst score of the first round.
The troubled score was on No. 7 and it began with a lost ball off the tee. Then Duval made the mistake of hitting a ball that wasn't his, incurring a two-stroke penalty. By the time he was done he had carded only the fifth score of 12 or worse in the last 20 years at the Open.
It's fairly unsettling, obviously," Duval said. "I came in here with some fairly high hopes. I had some good practice, and I played in the Korn Ferry last week in Colorado and my scores were good, I drove the ball like I used to drive the ball and everything was there."