Gamblers might not be able to spell proposition bets, but they can certainly utilize them at the Scripps National Spelling Bee. The annual contest begins on Monday at National Harbor, Maryland, and concludes Thursday with the finals.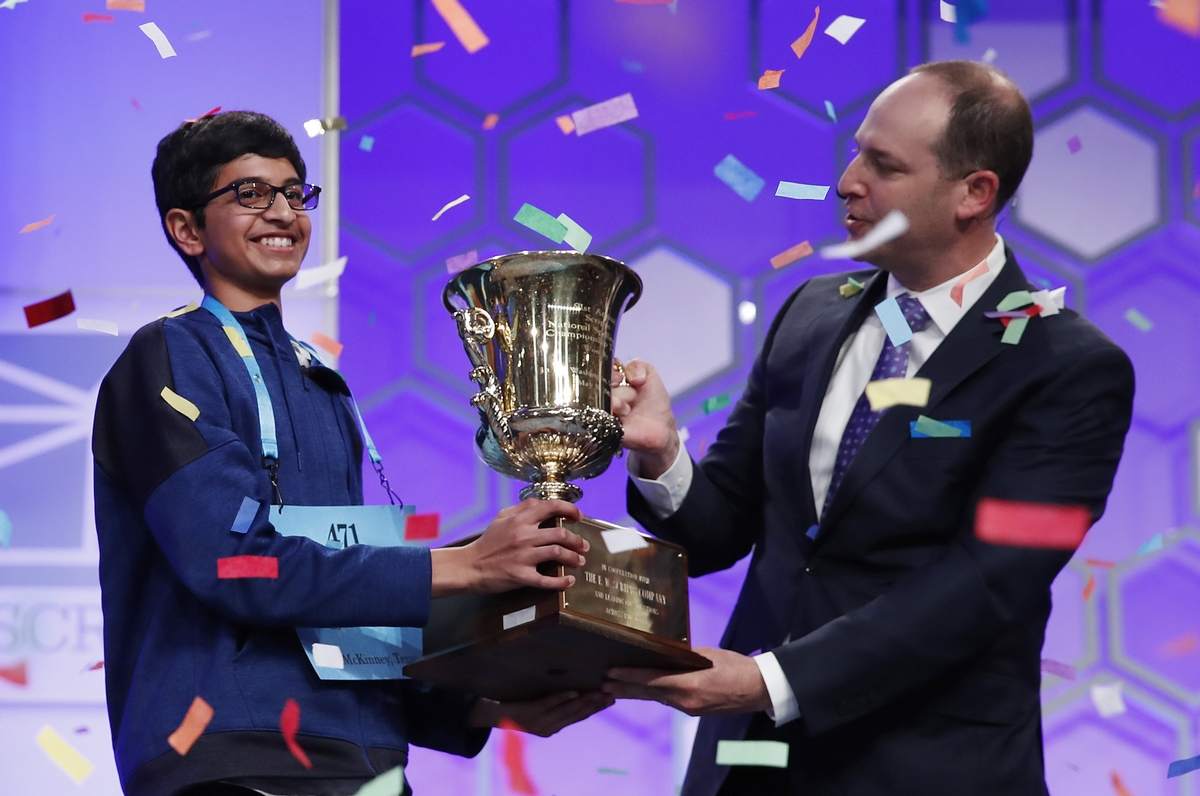 There are five wagers being offered by BetOnline. The first is the number of letters in the winning word. The over/under is 9.5, with the under at -140, and the over at +100
Betting on the sex of the winning contestant is available. A male victor is the top pick at -130, and a female is -110. What the winner will be wearing is a popular wager. The first is will the winner have braces, with the yes at +200, and the no at -300. Will the winner be wearing glasses? The yes is -149, and the no +100.
The final bet on the site is whether there will be co-champions. The no is at -400, and the yes at +250.
Handicapping Prop Bets
Figuring out which way to go with the proposition wagers can be a little confusing. There are some trends, though, that might help to make the decisions a little easier.
Like the prop bet of whether the winner will be wearing braces. Since 2010 only two winners were wearing metal in their mouths. A more telling stat is that none of the last seven have had braces.
Glasses, however, is a little more likely. Of the last 11 winners, seven of them have been wearing glasses. Sportsbettingdime reports that in this year's contest, 45 of the 144 contestants are wearing spectacles.
The length of the winning word is about a 50/50 bet. Last year the winning word was koinonia. In the last six competitions, three have been under 9.5. Since 2000, the word that won was over 9.5 11 times, and under 11 times.
Format Change
One part of the spelling bee that has returned is ties, and it appears it is a welcome change. Spellers used to take a written spelling test before the competition in case there was a tie, but executive director Paige Kimble told the Associated Press that it seemed unnecessary.
"We quickly learned it was hard on the spellers. It was hard on us," Kimble said. "It made it difficult for all of the production pieces that needed to be done for the primetime broadcast to get done. It was just squeezing way too much in a short timespan when really what these kids needed more than anything else was to rest a little bit, put food in their stomachs and clear their heads for the evening."
Aisha Randhawa, 13, finished tied for seventh last year and told AP that she agrees with the new rule.
"If people are at that level, they really deserve to be co-champs," Randhawa said. "Honestly, I do feel that anyone in the top 10 of the spelling bee really are champions. It really boils down to a bit of luck at the end."