Sergio Garcia's latest outburst on a golf course led to some of his fellow golfers calling for the heads of professional golf to ban the temperamental Spaniard. The chances of that happening are pretty slim, though the PGA Tour might fine him.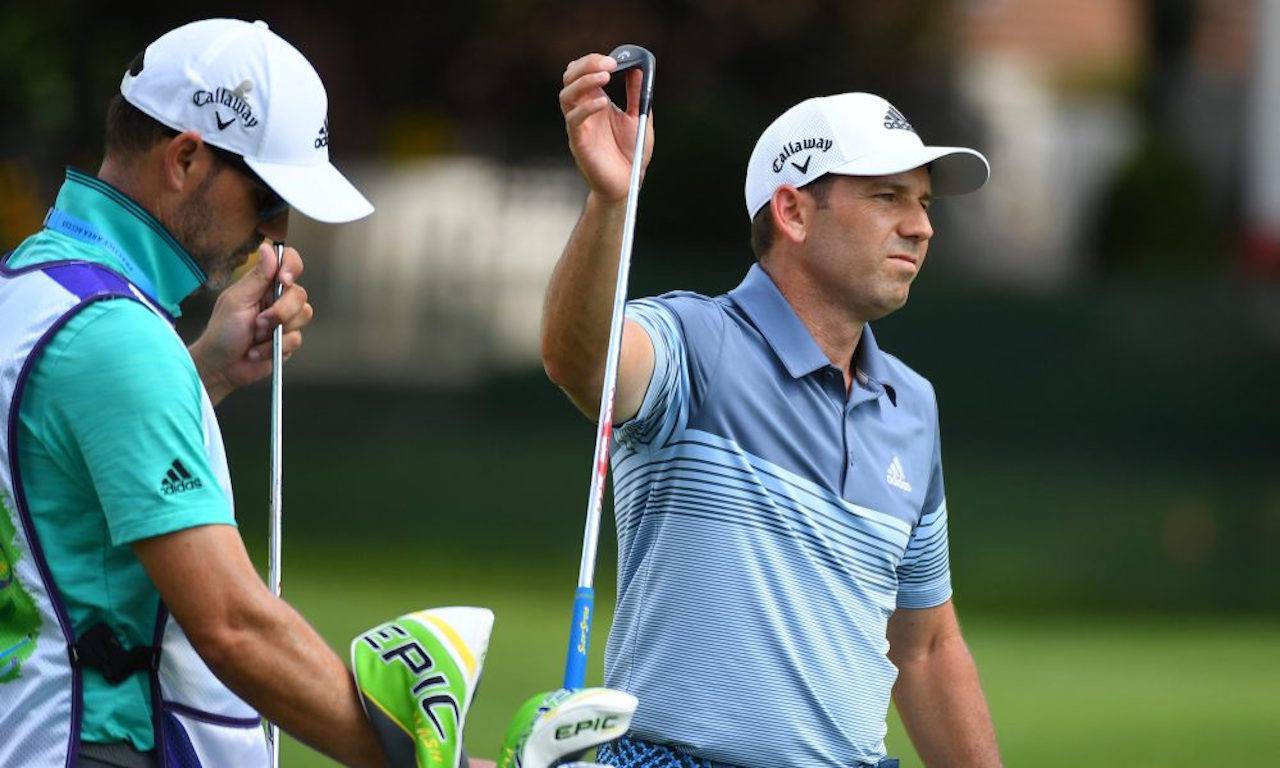 If he does face a monetary punishment, the tour's policy is not to disclosure them. The only way people would know is if Garcia says something, and that is doubtful.
While the constant breaches of etiquette are a disgrace to the game, and need to be dealt with, there is a bigger red flag for those who are considering betting on Garcia.
Disappointment at Betting Window
Garcia isn't throwing clubs, raking putters across greens and destroying tee boxes because his golf game is in top shape. He's acting out like a petulant 5-year-old because he stinks right now.
The figures don't lie. On the PGA Tour, Garcia has some alarming stats. He is 159th in driving accuracy, 173rd in greens in regulation, 114th in putting, and 134th in birdies. When you can't find a fairway or green, and then can't putt, you are going to be a little testy.
Oddsmakers have figured it out, and have been fading Garcia for most of this year, especially at the majors. At the Masters, which he won two years ago, he was 45/1, and missed the cut. Next month at the PGA Championship he was 60/1 and missed the cut. In June at the US Open he was 100/1 and finished tied for 52nd. The last major of the year, the Open Championship, Garcia was 30/1 and finished tied for 67th.
History of Bad Behavior
It was thought that once Garcia won the Masters in 2017, he was ready to join the golfing elite. Turns out his lone major championship win was an anomaly. He had just one top 10 the rest of that year, and in 2018 missed eight cuts on the PGA Tour and had three top-10 finishes in 15 events. This year he has played in 14 tournaments, missed the cut in three and has five events in the top 10. His best finish this year was second at the Zurich Classic, but that is a two-man team event, and he had the help of Tommy Fleetwood.
He had one incident in his debut year of 1999, throwing a shoe in anger at the World Match Play Championship at Wentworth Golf Club. In 2007, he committed a vulgar act, spitting in the 13th hole a Doral after missing a short putt.
This year, however, has seen multiple incidents. The first occurred at the Saudi International. In the second round, he flailed away at the sand in a bunker after a poor shot. The next day he damaged a couple of greens. Much to their credit, officials at the European Tour disqualified him for the fourth round.
Garcia was repentant in a statement issued after the incident, where is said he was remorseful, and that it wouldn't happen again. Then came the Open Championship and a wayward tee shot at Royal Portrush. He flung his driver at his brother/caddie's head.
Now the tee box abuse at last week's FedEx St. Jude Classic. One player complained to the Daily Telegraph, who quoted the anonymous golfer as wondering how far Garcia needs to go to get suspended.
"We are starting to wonder what Sergio has to do to get a couple of involuntarily weeks off," the player said.
Apparently that bar has not yet been reached.