Serena Williams is ready to be a working mom after her year-long break and sports books have installed her as the favorite to win the French Open. The second Grand Slam event at Roland Garros in May will be the first major event of the year for the former No. 1 player in the world.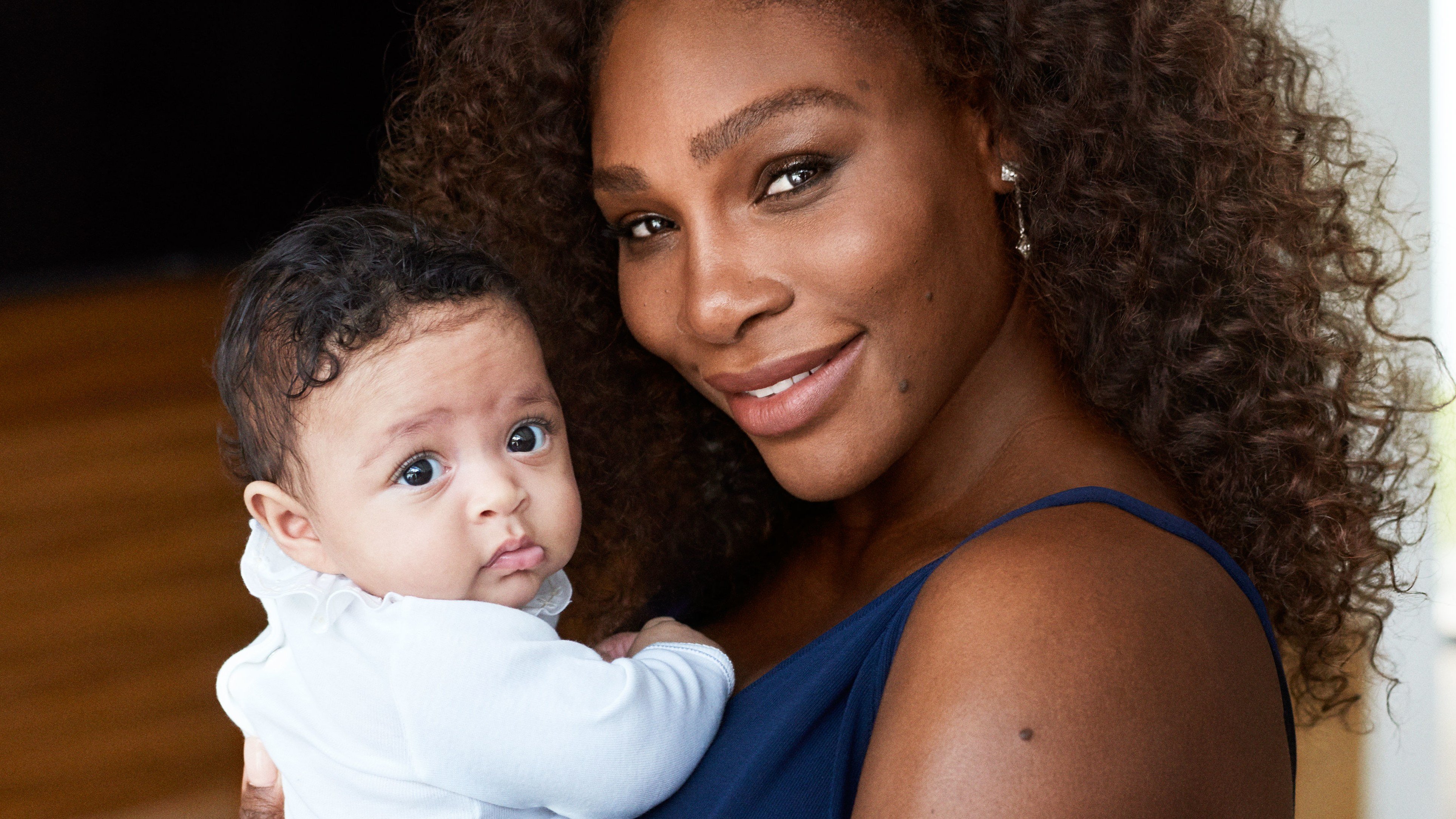 It is the Grand Slam she has won at the least. She has 23 such titles but only three of them are French Opens. Williams has won seven Australian Opens, seven Wimbledons and six US Opens. The last time she captured the French Open was in 2015.
Last year the 36 year old was eight weeks pregnant when she won the Australian Open, defeating her sister, Venus, in straight sets, 6-4, 6-4. In April she revealed she was 20-weeks pregnant and would be taking off the rest of 2017.
Return to Tennis
After giving birth to a daughter on Sep. 1, Williams decided to play an exhibition match in December in Abu Dhabi, where she faced 2017 French Open champion Jelena Ostapenko.
There was plenty of rust and Williams struggled at times. She eventually lost to Ostapenko, but did win a set off the No. 7 player in the world. Afterward she was happy with her return.
"I don't think I am going to rate my performance," she said. "I have plenty of comebacks, from injuries, from surgeries, but I've never had a comeback after actually giving birth to a human being. So, in my eyes, I feel it was a wonderful, wonderful match for me."
Australian Open Withdrawal
Williams had every intention of playing in the first Grand Slam event of the year a month after her tune up at Abu Dhabi. She was a 40-1 pick to win the Australian Open and many wondered how she would fare against top competition, especially after her performance a month earlier.
It became apparent to her that the comeback was going to have to be delayed a little longer. Reluctantly, she pulled out of Australian Open.
"After competing in Abu Dhabi I realized that although I am super close, I'm not where I personally want to be," she said in a statement. "My coach and team always said, 'Only go to tournaments when you are prepared to go all the way.' I can compete – but I don't want to just compete, I want to do far better than that and to do so I will need a little more time."
Now Williams is planning on playing her first professional tennis circuit event in March at the BNP Paribas Open, the fifth-largest event in the world. The Indian Wells, CA tournament should be the perfect place for her return. It has a strong field, including top players such as Simona Halep.
Before that event she is participating with her sister, Venus, at the Fed Cup at US Cellular Center in Asheville, North Carolina, later this month.