Proving they are the strongest conference in football, the SEC grabbed three of the top four spots in Week 3's AP Top 25 College Football Poll. Clemson remains firmly in No. 1, but SEC's Alabama, Georgia, and LSU follow.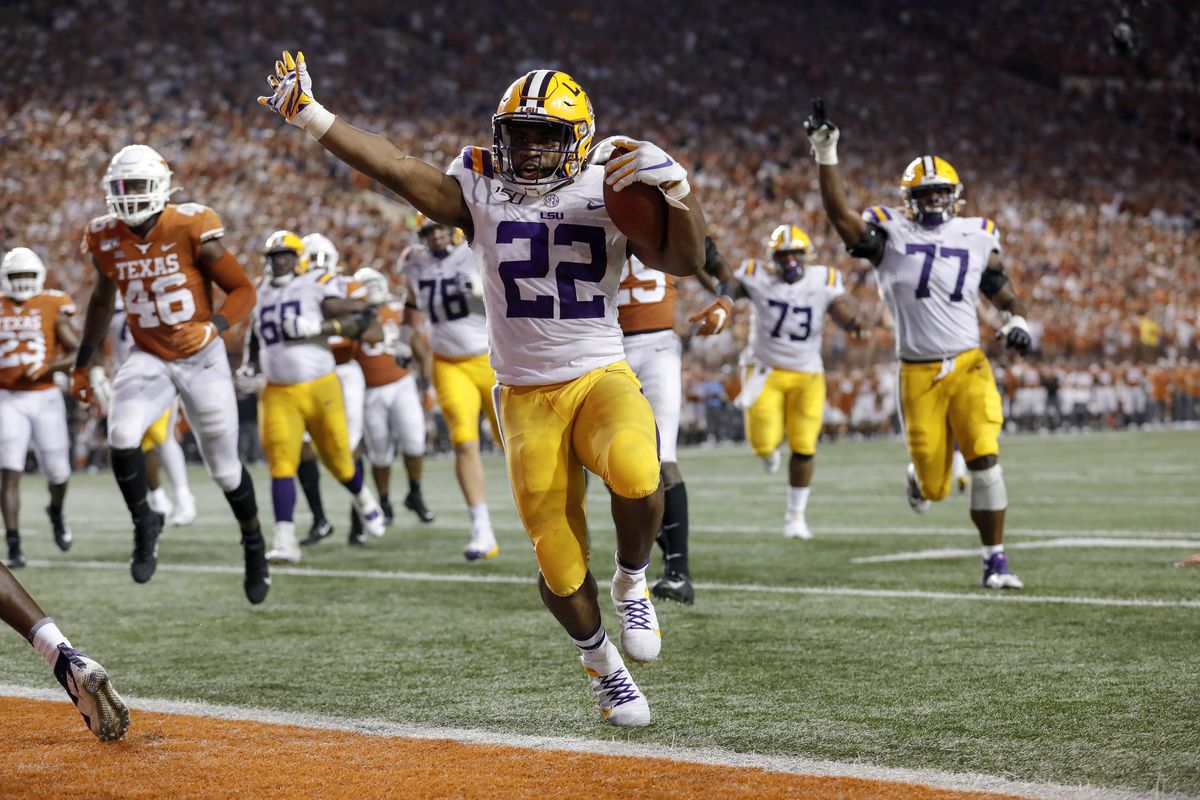 Clemson had an early season test, facing No. 12 Texas A&M. The Tigers were in control throughout, with the only Aggie touchdown coming with six seconds remaining. That TD made the score 24-10, and Clemson failed to cover the 16.5 points.
The Tigers garnered two more first-place votes than they did the week before, but only gained two points overall. They accumulated 1,544 points, compared to 1,542 the week before. They got 58 first-place votes, as opposed to 56 in Week 2.
This week's opponent is Syracuse, who fell out of the top 25 after getting manhandled by Maryland, 63-20. The Tigers are 24-point favorites, but Coach Dabo Swinney cautioned the media that he isn't taking the Orange lightly.
"That game got off to a bad start for them," Swinney said in his Sunday teleconference. "Maryland is probably better than some people think. That has nothing to do with this game, though. This is a division game. They are going to be confident. They beat us there last time, and almost beat us last year. They'll want to get their season back on track."
Big Ten Still Leader in Poll
Though No. 8 Auburn and No. 9 Florida gave the SEC five teams in the Top 10, they still don't have the most in the AP Top 25. With Texas A&M falling to No. 16, the conference has six.
The Big Ten, however, has seven teams. The highest ranked Big Ten squads are No. 6 Ohio State, and No. 10 Michigan. Both of those programs dropped in the standings. OSU fell a spot because LSU went from sixth to fourth.
The Wolverines dropped three spots because of their shaky performance against Army. Michigan needed double overtime to dispatch the pesky Black Knights, who almost pulled off the upset.
The other Big Ten teams include, No. 13 Penn State, No. 14 Wisconsin, No.18 Michigan State, No. 19 Iowa, and No. 21 Maryland. The Terrapins made their debut in the poll handing Syracuse the most lopsided loss from an unranked team to a ranked one in 20 years. Its the first time Maryland has been in the poll since 2013, when they were still members of the ACC.
New Faces Join Ranks
Joining Maryland as a new addition this week is Virginia. The Cavaliers are No. 25 after a 2-0 start. They defeated William and Mary on Friday, 51-17.
"I was glad to have another victory," said Virginia coach Bronco Mendenhall. "Certainly, to start our home slate with a win is very positive. It was noticeable the support we had today. I liked the energy and the attendance I saw at Scott Stadium. I really noticed the student section. I would love to continue to capitalize on that and play in a manner where our fans keep coming and are engaged at the level they were in the first half."
They will have that chance this weekend when they host Florida State. The Cavaliers opened as an eight-point favorite, but have dropped to 7.5.
USC was another new-comer to the poll. The Trojans faced No. 25 Stanford, and scored 35 unanswered points, defeating the Cardinal 45-20. Stanford got knocked out, while USC is now No. 24.