The Seattle Sounders are one game away from the chance to defend their MLS Cup title, with only Minnesota United standing between the defending champions and a date with the Columbus Crew.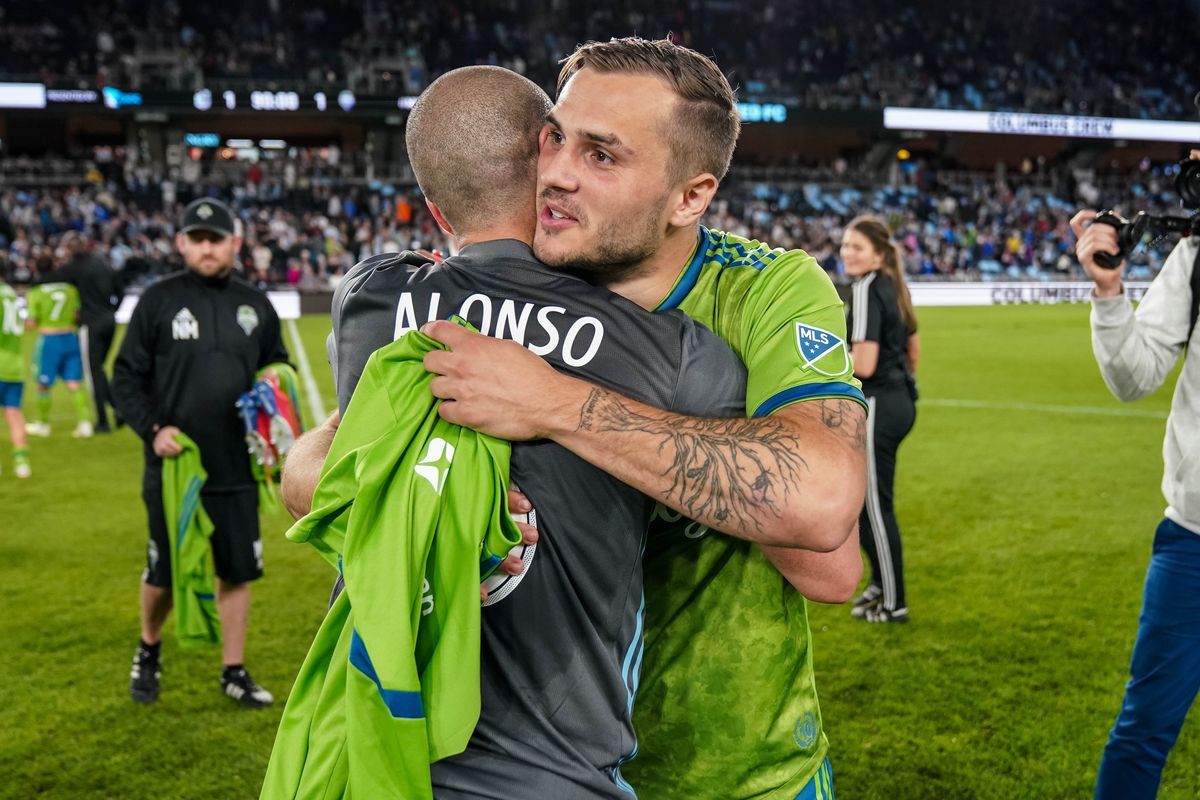 Seattle will host Monday's Western Conference final, and comes in as a -165 favorite, according to FanDuel Sportsbook.
Minnesota Riding High After Win in Kansas City
Minnesota United (+360) stands as a clear underdog in the match. But the Loons are coming off of a dominant 3-0 win over top-seeded Sporting Kansas City in the conference semifinals. Minnesota hasn't found any real success against Seattle historically, scoring only one draw against the Sounders. But Minnesota suffered from a poor record at Kansas City before they won there, too.
"We know it's going to be tough," Minnesota United manager Adrian Heath told reporters. "It's traditionally one of the hardest places to go and get a result. And I don't expect it to be anything different with what's at stake, a chance of going to the MLS Cup. So, yep, it's going to be tough, but we've proved the last few weeks that we're playing well. And if we don't beat ourselves early on, I think we give ourselves a chance."
For Seattle, the chance to get back to the MLS Cup Final provides plenty of motivation for Monday's match. But there's also another obvious storyline, as the Sounders will face off against former captain Osvaldo Alonso.
Honey Badger Faces Off Against Former Squad
In 10 years with Seattle, the "Honey Badger" made 277 appearances, winning an MLS Cup and four US Open Cup titles with the club. The 35-year-old midfielder now stands between the Sounders and a shot at back-to-back titles.
"You don't give a club what he gave for 10 years and it not be special," Heath said. "He's arguably the biggest player in that club's history. You know, for 10 years on the trot, they made the playoffs, and he was in the fulcrum of all of that."
Seattle expects a strong performance from their legendary defensive midfielder as well.
"He's going to be up for the game," Seattle head coach Brian Schmetzer told reporters. "He knows what it takes to win in the playoffs, but he's just one player. It's reflected in their entire team."
According to Alonso, the intensity of a playoff game provides more than enough motivation to perform against his former team.
"We know that playoff games are life or death," Alonso told reporters in Spanish. "Here in the postseason, if you lose a game, you go home. So the mentality is different, we know this team is getting better every day. I'm pleased with what we gave in the last match to get to the conference final."
Monday's winner will face the Columbus Crew in MLS Cup 2020 on Dec. 12. Columbus earned the right to host the final as the highest-ranked remaining team after beating the New England Revolution 1-0 in Sunday's Eastern Conference final behind a second-half goal from Artur.