The Seattle Kraken only joined the NHL officially two weeks ago, and won't pick up most of their roster until the expansion draft on July 21. But, the NHL's newest team signed its first player on Wednesday, picking up free-agent center Luke Henman on a three-year contract.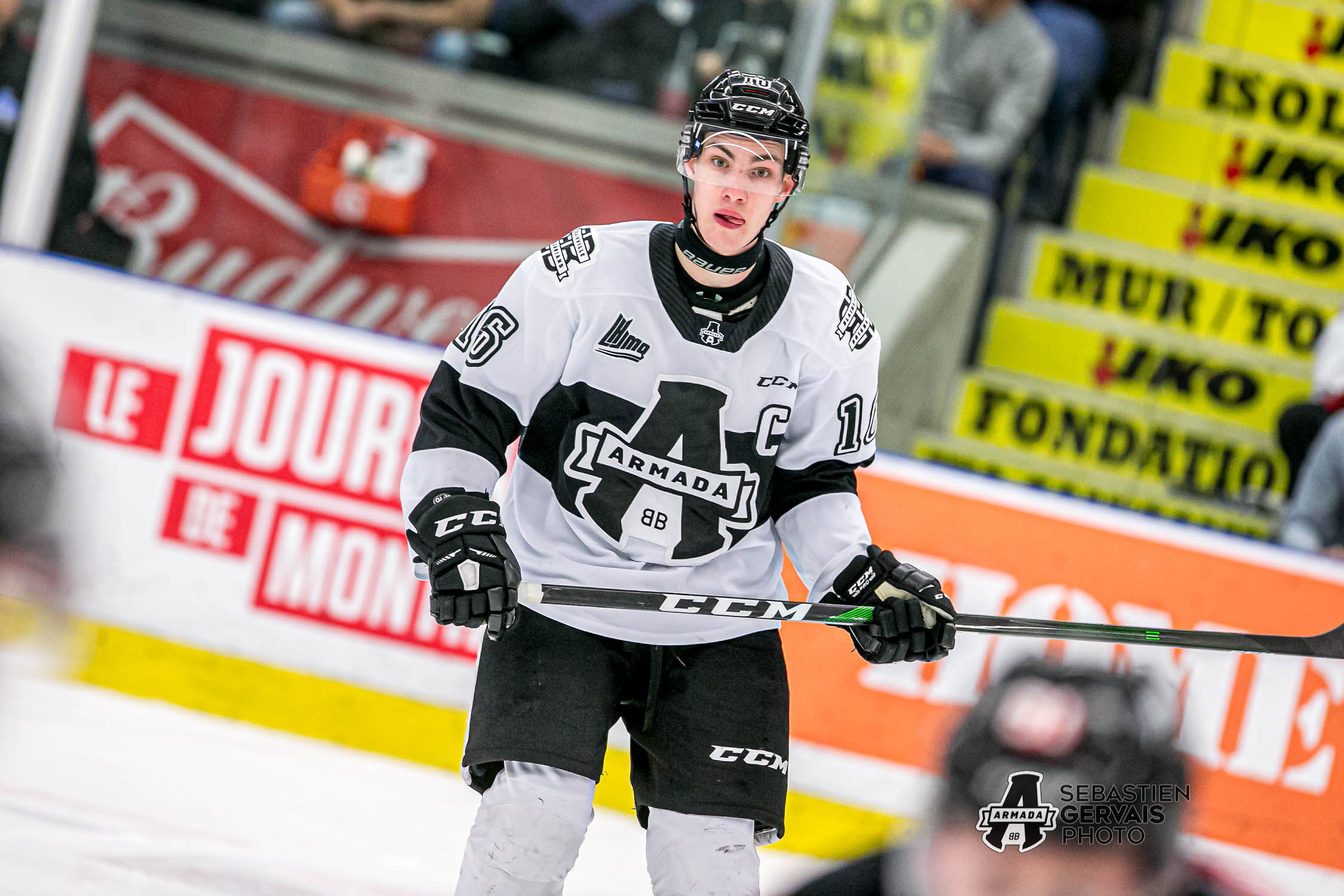 The Kraken will join the NHL as the league's 32nd team for the 2021-22 season beginning this fall.
Former draft pick 'honored' by contract
However, Seattle can begin signing players now. By paying the $650 million expansion fee on April 30, the Kraken gained the ability to make roster moves, including free-agent signings and trades with other franchises.
Of course, with few assets at the moment, it's difficult for Seattle to make trades, and college players typically want to play in their first seasons, making signing top collegiate talent difficult at the moment. But the Kraken were able to pick up the 21-year-old Henman from Blainville-Boisbriand of the Quebec Major Junior Hockey League, signing him to his first NHL contract.
Seattle actually made the move on Monday, but didn't announce it until after Henman played games in the QMJHL playoffs on Monday and Tuesday.
"To be honest, it was super hard to keep it from my friends and my teammates, but I obviously knew it was going to be a big announcement for the organization, so it was important to keep quiet," Henman said, via NHL.com. "But I had trouble sleeping the last few nights. I was just so excited. This is a dream come true for me and I'm extremely honored."
The Carolina Hurricanes drafted Henman with their fourth-round pick in the 2018 NHL Draft. However, Carolina declined to sign him last year, making Henman an unrestricted free agent.
Kraken see potential in undersized Henman
Just because a team signs its first player doesn't mean they'll ever play for the team. The Vegas Golden Knights made Reid Duke their first signing before the 2017-18 season, but he has yet to reach the NHL. Still, Kraken general manager Ron Francis says he's happy with the signing of Henman.
"I think when you look at his game, you're going to see a smart player, you're going to see a skilled player and the area he needs to work on, as he touched on a little bit, is getting stronger," Francis said via NHL.com. "I think he took some strides last summer when I believe he went from 160 to 172, started the season at 172."
Seattle will look to replicate the success of the Golden Knights next season. Vegas joined the league as a +50000 long shot to win the Stanley Cup, but made a magical run to the Finals before falling to the Washington Capitals.
It seems unlikely that the Kraken will repeat that feat, but Seattle will get the same chance to build a roster through the expansion draft this July. Seattle will take one player from every team – except for Vegas – to pick up a core of 30 players to begin its franchise.