Undefeated bantamweight Sean O'Malley was pulled from Saturday's UFC 229 card in Las Vegas after the fighter failed an out-of-competition drug test administered by the United States Anti-Doping Agency (USADA).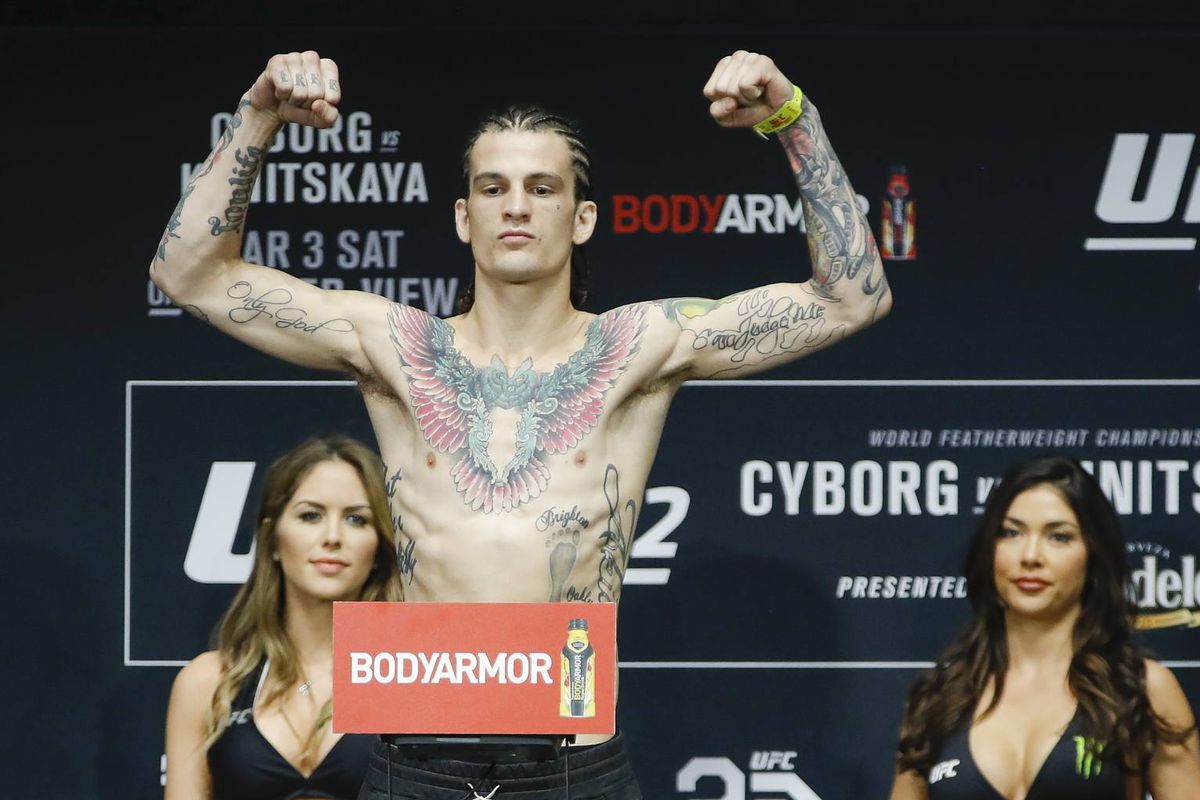 O'Malley announced the failed test on social media Sunday, saying that he believed the positive result was linked to a dietary supplement.
O'Malley Alerts Fans of Test Result
O'Malley (10-0) was scheduled to fight Jose Quinonez (7-2) in a preliminary bout at UFC 229. Neither fighter is ranked in the top 15 in the UFC's bantamweight division, though both have been fighting well lately: O'Malley has won both of his UFC fights by unanimous decision, while Quinonez is riding a four-fight winning streak.
The current UFC policy is not to reveal potential performance-enhancing drug violations until all proceedings have been completed. However, O'Malley said he wanted to be transparent about his situation.
"Even though under the new policy, my case would not be public right now, I feel it's important to be upfront and honest with my fans about why I'm not fighting next weekend," O'Malley wrote on Instagram. "I will continue to update you all about the findings, but I fully expect the results will be what I already know, that I did nothing on purpose."
Later, the 23-year-old expounded on his test results during an interview on the Ariel Helwani MMA show.
"It's called ostarine. I guess that's the one that catches everyone that is kind of in all these random pills," O'Malley said. "I feel like there has to be a new rule implemented or something because this has happened too many times."
Ostarine Sometimes Illegally Added to Supplements
According to the USADA, ostarine is a "Selective Androgen Receptor Modulator (SARM) that is not approved for human use or consumption in the US, or in any other country." Notably, the USADA also says that while ostarine is not a permitted ingredient in medications or dietary supplements, some supplement manufacturers may illegally put the substance in their products.
"They may omit ostarine from the label entirely, or use misleading names to confuse consumers," the USADA website states.
An up-and-coming bantamweight, O'Malley recently signed a new, more lucrative contract with the UFC. According to bwin, O'Malley (-357) was heavily favored over Quinonez (+240) in what was to be the feature fight on the preliminary card.
"It's just not fair because I was about to go make a six-figure payday, my stock was about to go up and I was going to go knock this dude out in the first round," O'Malley said. "I am getting punished for something I didn't do intentionally."
UFC has made no announcement about either replacing the fight or finding an alternate opponent for Quinonez on short notice.
While the loss of the O'Malley fight will be disappointing to fans, UFC 229 still has plenty of star power. The main event is a lightweight title fight between undefeated champion Khabib Nurmagomedov (-154) and Conor McGregor (+125), while the co-main event sees Tony Ferguson (-400) take on Anthony Pettis (+275).