In most years, it would be impossible to imagine the Scotties Tournament of Hearts without Jennifer Jones or Rachel Homan in the field. But that's exactly what fans will see starting Friday, as Canada's national women's curling championship begins in the shadow of the 2022 Beijing Olympics.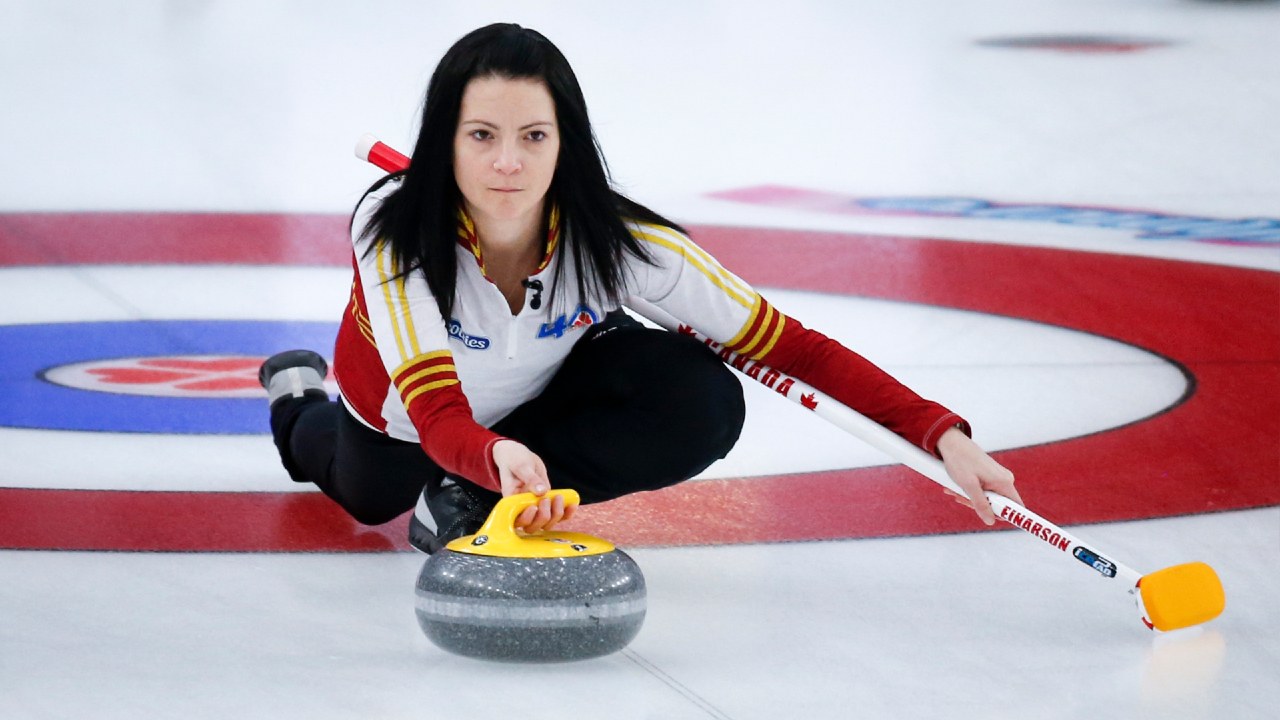 Jones and her team earned the right to represent Canada at the Winter Olympics, while Homan will partner with John Morris to wear the maple leaf in mixed doubles.
Einarson eying Scotties threepeat
That removes arguably the two biggest names in Canadian women's curling from the Scotties field this year. But plenty of talent remains in the expanded 18-team field.
---
Scotties Tournament of Hearts Odds (via CoolBet)
Team Canada: +168
Wild Card 1 (Fleury): +450
Northern Ontario: +495
Alberta: +670
Wild Card 3 (Miskew): +880
Wild Card 2 (Carey): +1800
Ontario: +2000
Manitoba: +3150
---
For starters, there's Kerri Einarson's rink, which will play as Team Canada. Einarson and company have won the last two Scotties tournaments and could become only the third team ever to win three straight this year.
"It would be an absolute dream come true," Einarson told the CBC. "But we're not going to put that pressure on ourselves. Whatever happens, happens. We're going to give it our all and leave it all out on the ice. Hopefully that the end of it we're raising the trophy again."
Team Canada comes into the Scotties as the +168 favorite, according to CoolBet Canada. That puts them far ahead of the field, but there are a few other obvious contenders.
First, there's Tracy Fleury's team, which comes in via the first wild-card berth. Fleury nearly skipped her team to the Olympics, but gave up a heartbreaking steal in an extra end to lose 6-5 to Jones in the final of the Canadian trials. They could very well snag a Scotties championship as a consolation prize, and come in as the +450 second choice.
McCarville enjoying hometown advantage
Krista McCarville skips another contender in Northern Ontario (+495). McCarville will enjoy something of a hometown advantage, as the Scotties take place in Thunder Bay this year. However, fans can't attend the tournament – at least for the first few days – meaning there won't be raucous cheers for the hometown team. Still, McCarville says it will be good to play at home.
"Obviously you're excited to play in any Scotties," McCarville said, via TBNewsWatch.com. "Wearing the moose on your back and representing Northern Ontario is a really big thing and we're super excited that we get to do it, especially being at home – even though it's not going to be the full effect. We're still at home, we're still the home team and definitely really excited still."
Other top contenders include Laura Walker's Alberta side (+670) and the two other wild-card teams. Emma Miskew will take over skipping duties for the Homan rink as wild card 3 (+880), while Chelsea Carey brings her new team to the Scotties as wild card 2 (+1800).
The 18 teams will play in two round-robin pools of nine teams each, with the top three advancing to the playoffs. From there, teams will play a series of eliminators and page playoff games to determine the champion.