Santa Anita Park unveiled its wagering menu for its Winter/Spring Meet, which opens Sunday with three Grade 1s among its six stakes. It also opens with a special Opening Day Mid-Pick 4 that encompasses Races 5, 6, 7 and 8 on the traditional Dec. 26 opening-day card.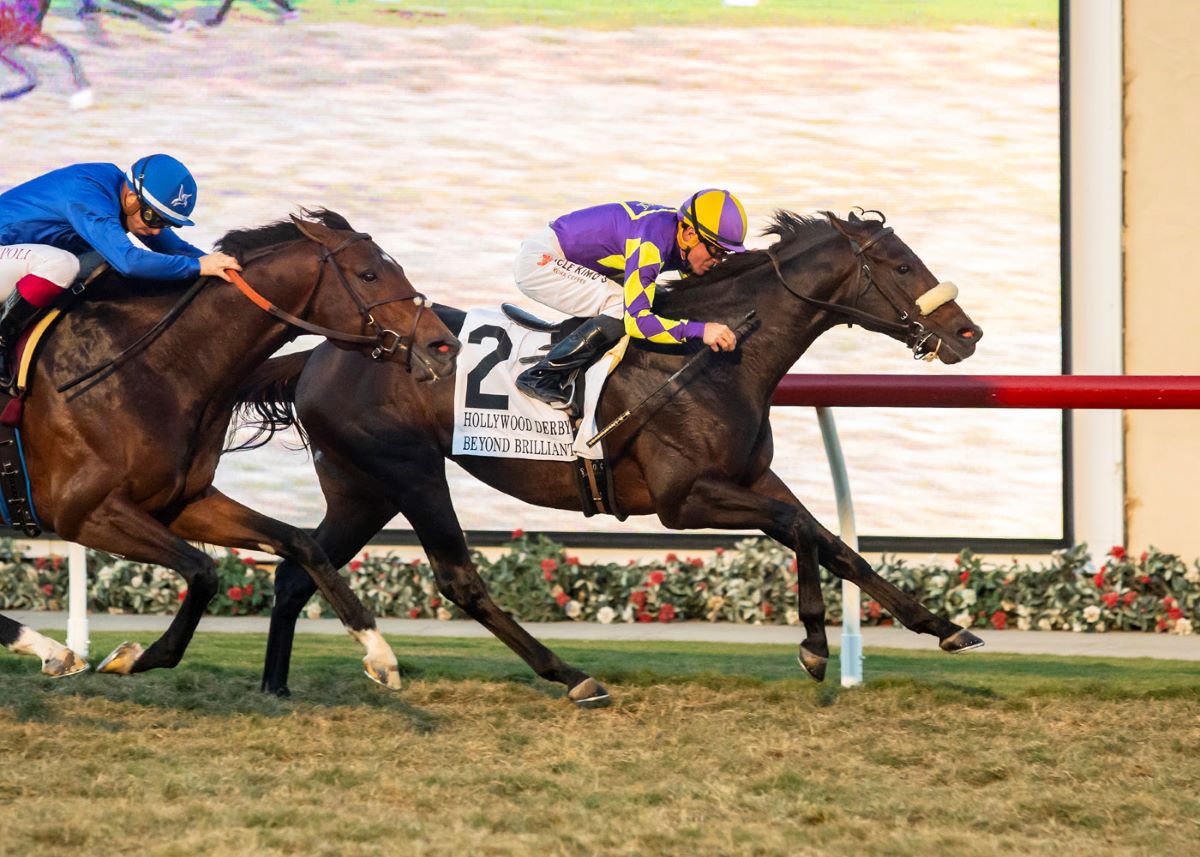 And there are strong races to put those wagers to the test. Sunday's Opening Day card includes the Grade 1 Malibu Stakes for sprinters, the Grade 1 La Brea Stakes for sprinting fillies and the Grade 1 American Oaks for 3-year-old fillies.
According to track officials, Santa Anita expects to pay out more than $18 million on Opening Day. That figure is based on pari-mutuel numbers carrying nearly 90 years of historical weight.
The track's signature low takeout of 15.43% on all $2 Win, Place and Show bets remains. According to Santa Anita's Mike Willman, that is the lowest takeout of any North American track.
Plenty of horizontal options await
Santa Anita's extensive smorgasbord of wagers for an 11-race opening day includes a 50-cent Early Pick 5 and Late Pick 5. Both carry a low 14% takeout that is below the average on a horizontal wager. This season, the track offers both Early and Late 50-cent Pick 4s. On days with 11 races or more, the track will offer a Mid-Pick 4 that begins with Race 5.
The track's 20-cent Jackpot Rainbow Pick Six bet returns. The jackpot variable to the Pick Six equation requires a single perfect ticket to trigger what could be a seven-figure payout. If there is no single ticket, consolation tickets containing the most winners will receive 70% of the net pool. The remaining 30% carries over until the jackpot pool gets solved.
Santa Anita continued its $1 Exactas, $2 rolling Daily Doubles, 50-cent rolling Pick 3s and 10-cent Superfectas on races with six or more runners. The track's Super High 5 returns on all races with seven or more starters. This comes with a 100% payout on all tickets with five winners: picking the top five finishers in order on a given race.
Santa Anita plays key role in multi-track wager
Along with those vertical wagers, the track returns its $1 Stronach Five every Friday. That horizontal wager tests horseplayers' abilities to hit five races at Santa Anita, Gulfstream Park, Laurel Park and Golden Gate Fields – tracks owned by The Stronach Group. The wager comes with a low 12% takeout.
Santa Anita also teams with its little cousin in Northern California: Golden Gate, on two horizontal wagers: the $5 Golden Hour Double and $1 Golden Hour Pick 4. The Golden Hour Double encompasses the last race at both tracks. The Golden Hour Pick 4 requires bettors to hit the last two races at Santa Anita and final two at Golden Gate.
All of these wagers are available on ADWs.