Sportsbooks released the opening lines for the NFC and AFC Championship games on Monday, favoring both San Francisco and Kansas City by at least a touchdown each. The Chiefs will face Tennessee in Sunday's AFC Championship, and opened at 7.5-point favorites. The line has held steady at most facilities, though William Hill dropped it to seven points.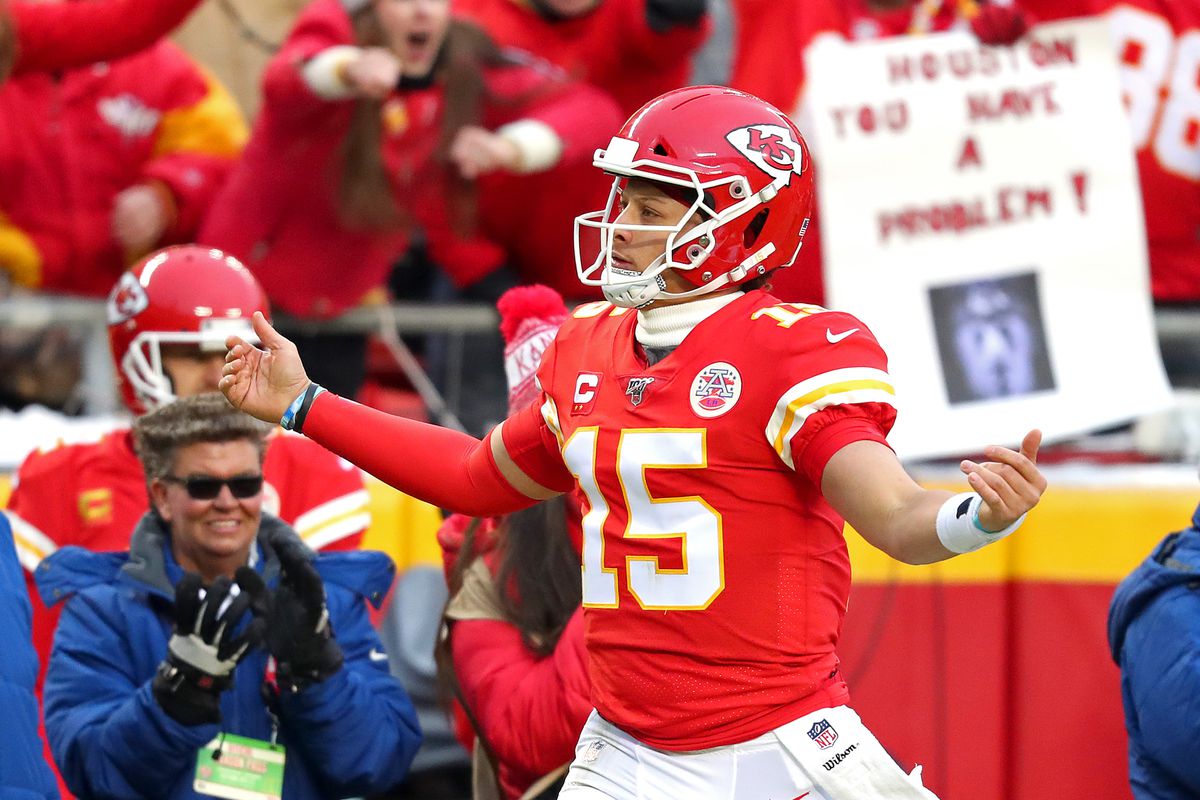 The 49ers gained a half-point after the initial line was set at seven for the NFC Championship matchup with Green Bay. The Westgate Las Vegas SuperBook, CG Technology, and Circa Sports have all moved the line to 7.5 points in San Francisco's favor.
In the Divisional Playoff games, three of the four contests had lines of seven or more points. The 49ers were 7-point picks against Minnesota, and easily covered by 10. The Chiefs were 10-point favorites against Houston, and after spotting the Texans 24 points, came storming back to win, 51-31.
The only team that didn't cover the big number was Baltimore. The Ravens, who were the No. 1 seed and favored by 10, were shocked by Tennessee, losing 28-12.
While the spreads for Sunday's games are similar to those offered last week, the over/under lines are vastly different. Oddsmakers expect a low-scoring game in the Packers-49ers contest, and have set the over/under at 45. In the Titans-Chiefs game, the over/under is higher, with the mark set at 52.
NFC, AFC Championship Favorites Ready for Sunday
Just a day after their impressive divisional victories, both San Francisco and Kansas City are already focusing on the NFC and AFC Championship games. San Francisco head coach Kyle Shanahan said his team's 37-8 victory over Green Bay on Nov. 24 means nothing coming into Sunday. Speaking Monday, Shanahan said he has some simple advice for his team about the NFC Championship, which will be held at Levi's Stadium.
"Don't be that stupid," Shanahan said. "That's not real. This is about Sunday's game. There's so many stories like that. And this is the NFL, so no team, the game before never matters like that. There are four teams left, and that's four very, very good teams, and it's going to be a hard game for all of us."
Kansas City had an early scare in their divisional game against Houston, but head coach Andy Reid said he was never worried.
"It was about settling down and calming the storm," Reid said. "No need to panic, just fix the problems."
That is a test, however, Reid would like to avoid with Tennessee on Sunday at Arrowhead Stadium.
Can Underdogs Prevail?
Tennessee has been the darling of the NFL Playoffs. The No. 6 seed has pulled off two upsets in as many weeks, and reached the AFC Championship, a place no one thought they would get to. Head coach Mike Vrabel talked on Monday about his team's improvement from 9-7 to one game away from the Super Bowl.
"I think we have certainly improved," Vrabel said. "I think we've made progress. Something that we focused on awhile back is just trying to continue to improve each and every week. So how close we are, I don't know that. I know that we're going to do what we've done for a long time. What we know is to prepare to try and go in and play with confidence and execute."
The Packers Week 12 drubbing at the hands of the 49ers remains fresh in their minds. It's a memory they hope to erase with a victory on Sunday. Still, Green Bay quarterback Aaron Rodgers remains pragmatic about Sunday's road game.
"The way I look at it, we've got to beat them once at their place at some point," Rodgers said. "It would be nice to do it now."