El Nino strikes again. Fernando Tatis, Jr., the shortstop for the San Diego Padres, leads the majors with 12 home runs and 29 RBI, including a controversial grand slam the other night against the Texas Rangers.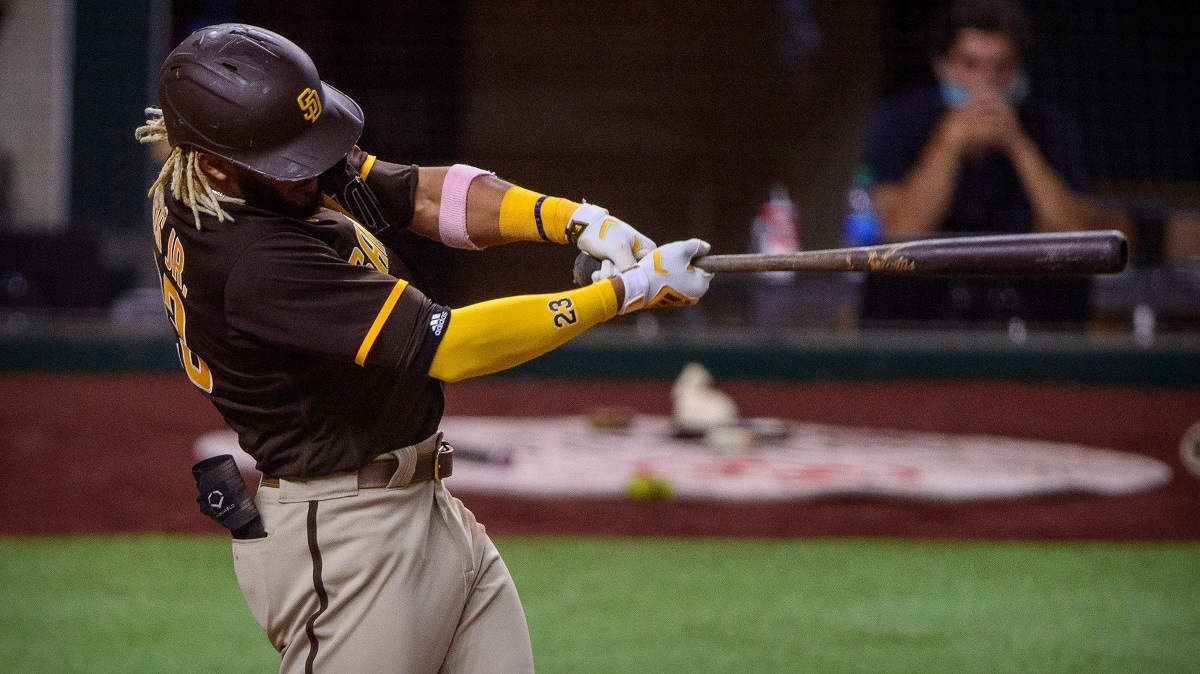 Tatis made headlines earlier in the week when he smacked a grand slam on a 3-0 pitch late in a game against the Texas Rangers, which brought up a spirited debate on the unwritten rules of baseball.
Tatis made waves with the Padres last season as a rookie. In only 82 games, he smacked 22 home runs and drove in 53 runs. He slashed at .317/.379/.590 with a 4.2 WAR.
---
WHO IS FERNANDO TATIS, JR.?
Hometown: San Pedro, Dominican Republic
Age: 21
Position: SS
Bats/Throws: Right/Right
Current Stats: .319 AVG, 12 HR, 29 RBI
---
This season, Tatis picked off where he left off. He's outhitting his teammate, Manny Machado, who signed a mega-contract last season where he gets paid $30 million per season.
Tatis is the son of Fernando Tatis, Sr., a journeyman infielder in the late 1990s and early 2000s. The elder Tatis spent time with the New York Mets, St. Louis Cardinals, and Montreal Expos. In 1999, Tatis Sr. hit 34 home runs and drove in 104 RBI with the Cardinals.
The Padres (14-12) are currently in third place in the NL West and are 30/1 odds to win the World Series, according to a recent update from the South Point in Las Vegas.
Fernando Tatis Jr.

El Niño.

The face of baseball. pic.twitter.com/Y5VF5EIBKt

— San Diego Padres (@Padres) August 18, 2020
Padres Slamming Rangers
The Texas Rangers can't wait to get out of San Diego and return home to their new stadium in Arlington, Texas. The Padres won three-straight games against the Rangers at San Diego's Petco Park, and outscored them 26-11.
The Padres tied a record with a grand slam in three consecutive games, joining the Cleveland Spiders who crushed grand salamis in three games in a row back in 1895. Any time you get mentioned in the record books with a baseball team from the late 1800s, you're doing something historic.
In the third game of their four-game series against the Rangers, Manny Machado hit a grand slam in the bottom of the 10th inning to lead the Padres to a 6-3 victory. Machado hit his sixth career walk-off home run, and his 11th-career grand slam in one swing of the bat.
On Monday, Tatis hit his controversial grand slam.
On Tuesday, Wil Myers hit a towering grand slam in the first inning.
Last night, Machado won the game in dramatic fashion with a walk-off slam.
Who will hit a grand slam for the Padres on Thursday night?
Manny being Manny.

The king stay the king. 👑 pic.twitter.com/b0QFVA0vYZ

— San Diego Padres (@Padres) August 20, 2020