Sam Mendes, director of "1917," is the current betting favorite to win the Oscars for Best Director at 3/4 odds, according to the latest update by William Hill. Bong Joon-Ho, director of "Parasite," is second on the futures board at 2/1 odds.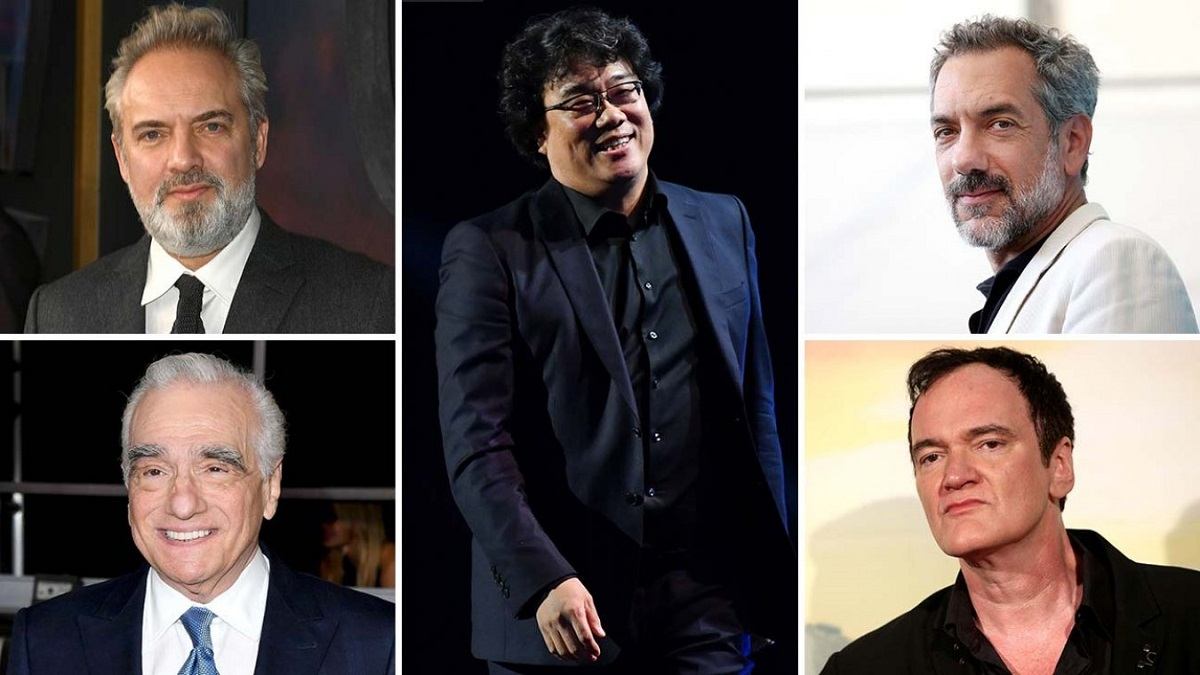 Mendes received his first Oscar in 1999 for directing "American Beauty." He's gearing up for his second directing win at the Academy Awards.
The contest for top director is coming down to a two-horse race between Mendes and Joon-Ho. Joon-Ho, the Korean-born director of "Parasite," took home the coveted Palme d'Or for Best Picture at the 2019 Cannes Film Festival.
2020 Oscars – Best Director Odds
Sam Mendes 3/4
Bong Joon-Ho 2/1
Quentin Tarantino 6/1
Martin Scorsese 7/1
Todd Phillips 40/1
Prior to the start of awards season in Hollywood, prognosticators assumed the Best Director award would come down to a sprint between Martin Scorsese and Quentin Tarantino. The two are known among their peers as true cinephiles and film nerds. However, the Hollywood heavyweights are currently running in the middle of the pack while watching Mendes and Joon-Ho sprint toward the finish line.
1917 by Sam Mendes
Haters of "1917" dismiss it as a gimmick film by Sam Mendes. Along with legendary cinematographer Roger Deakins, Mendes envisioned the war film as one continuous shot to best portray the uneasiness of World War I from the perspective of the men in the trenches.
"The first world war starts with horses and carriages, and ends with tanks," said Mendes. "It's the moment where modern war begins. This movie should be told in real time. Every step of the journey, and breathing every breath with these men felt integral. There is no better way to tell this story than with one continuous shot."
Mendes won a Golden Globe for Best Director, and "1917" also won best dramatic picture at the Globes. That makes Mendes the betting favorite at the Oscars with 3/4 odds to win Best Director.
Parasite by Bong Joon-Ho
If you like weird movies and don't have an aversion to subtitles, then "Parasite" is one of those films you can't miss. Joon-Ho became a household name after his stunning dystopian class struggle, "Snowpiercer" in 2013.
"Parasite" won the Palme d'Or at the Cannes Film Festival. That's one of the highest honors anyone can receive for art. If your film garners a standing ovation among the biggest cinema snobs in the world, then you're doing something right. And if you win the prestigious Palme d'Or, then you're on the right track with your art. His huge victory at Cannes is one of the primary reasons oddsmakers listed Joon-Ho as the second-favorite on the board at 2/1 odds to win Best Picture.
in "Parasite," Joon-Ho tackles class struggles in Korea with his dark comedy that borderlines on a horror flick. A struggling lower-class family cons their way into the lives of a super-rich family, and hilarity and tragedy ensues.
Once Upon a Time in Hollywood by Quentin Tarantino
Tarantino's love letter to old Hollywood, including vintage TV westerns from the 1950s, takes place in Los Angeles in 1969, in the time leading up to the Charles Mason murders.
The best way to describe "Once Upon a Time in Hollywood" is to say it's a "hang out movie" for the first two hours, before becoming a wild, LSD freakout in the final 30 minutes.
Leonardo DiCaprio earned a nomination for Best Actor for his role of Rick Dalton, an alcoholic, low-budget Western actor on the last gasp of his career. Dalton's stunt double and right-hand man, Cliff Booth (Brad Pitt), does his best to keep his best friend out of trouble. Pitt earned a nomination for Best Supporting Actor, where he's the favorite to win his first acting Oscar.
Margot Robbie plays Sharon Tate, who is Dalton's new neighbor in the Hollywood Hills.
The Irishman by Martin Scorsese
If you finished "The Irishman" in one sitting, you should earn a medal like they hand out at marathons. The knock against "The Irishman" is its lengthy, 3:30 run time. Initially, cinema purists were irked knowing that Netflix picked up a portion of the financing, because the film would appear on Netflix after a short theatrical release (in order to qualify for the Academy Awards). The film's length made it nearly impossible for an uninterrupted screening in a movie theater.
At least the availability of "The Irishmen" on Netflix allowed viewers to watch it in multiple sittings. I'm a huge Scorsese fan, and I struggled to watch it in one shot. Several film geeks figured out the ideal way to watch "The Irishman" is in four separate parts or "episodes" in order to properly digest what is likely one of the final masterpieces of Scorsese's legendary career.
"The Irishman" is based on a book that suggests a mafia hitman named Ed Sheeran (Robert DeNiro) whacked union boss Jimmy Hoffa (Al Pacino) in 1975. The real tragedy is that Joe Pesci didn't earn a nomination for Best Supporting Actor for his role as Russell Bufalino, the head of a Philadelphia mafia family.
Joker by Todd Phillips
Phillips, the long shot on the board at 40/1 odds, cut his teeth as a documentary filmmaker. He directed the Phish documentary, "Bittersweet Motel". At the turn of the century, Phillips helmed low-budget comedy hits such as "Road Trip" and "Old School". He landed "The Hangover" franchise, which became wildly successful in 2009.
While doing press for "War Dogs," Philips came up with the idea of a lo-fi origin story involving the Joker. How did Batman's nemesis eventually become the Joker? Phillips' concept became the outline for the screenplay in which a failed stand-up comic with mental health issues turns to a life of crime and depravity.
For more on the 2020 Academy Awards, check out our complete list of 2020 Oscars nominees and our break down of the odds for Best Picture.