While all of the NASCAR drivers had more than two months off before Sunday's race at Darlington, Ryan Newman and Matt Kenseth were off the track even longer. Both managed respectable finishes at The Real Heroes 400 despite the long layoffs.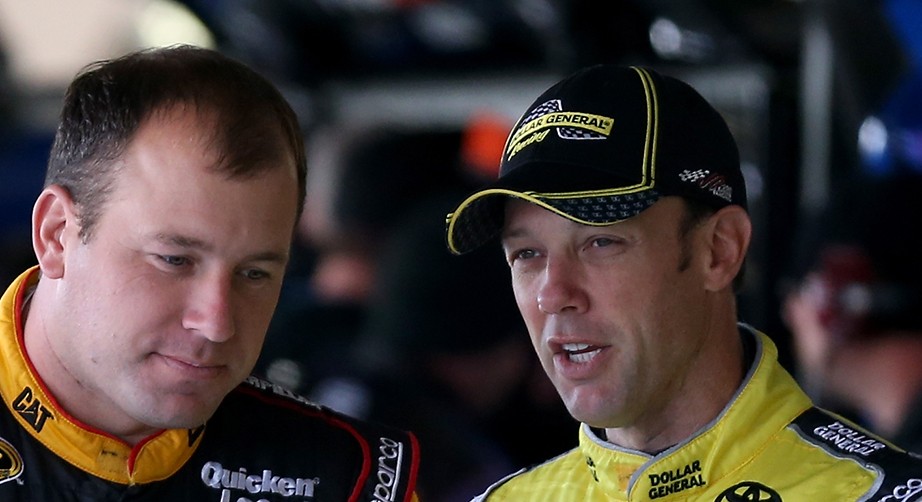 Newman was making his return after a horrifying crash at February's Daytona 500. Kenseth was coaxed out of retirement by Chip Ganassi to take over for Kyle Larson, who was fired after uttering a racial slur during a virtual race. Kenseth's last race was at Homestead-Miami in December 2018.
The Real Heroes 400 Results/Odds
Kevin Harvick (13/2)
Alex Bowman (14/1)
Kurt Busch (22/1)
Chase Elliott (10/1)
Denny Hamlin (13/2)
Martin Truex Jr. (15/2)
Tyler Reddick (100/1)
Erik Jones (14/1)
John Hunter Nemechek (200/1)
Matt Kenseth (28/1)
Source: William Hill
Newman, who was 125/1 to win, finished 15th. Kenseth, who had odds of 28/1, finished 10th. Kevin Harvick, who was 13/2, won his 50th career Cup Series race.
Newman, Kenseth Thrilled with Darlington Result
Newman was involved in a terrifying wreck on the final lap of the Daytona 500. His car flipped and came to rest upside down in the infield. Newman was hospitalized for two days and suffered a brain bruise as a result of his crash. It took two months, but Newman was medically cleared to race again in April.
Speaking before The Real Heroes 400, the 42-year-old said he was excited about returning to racing, but wasn't sure what to expect. After his finish, Newman was encouraged by his performance.
"We started pretty strong and for the first 180 laps or so we were really good," Newman said. "Then we got the car too free and we needed it to turn better, but we never got the front to work and made the back loose. Overall, great to be back in the race car, proud of how everybody worked, not just our team, but everyone in NASCAR to break the ice on getting the world back in motion."
Kenseth also didn't really know what to expect on Sunday at Darlington Raceway. The 48-year-old was pleased with the result, however.
Overall, today turned out really well for us," Kenseth said. "The first few laps today were kind of nerve-wracking, but then it was sort of back to racing and thinking about what we needed to be better. Everyone on the team has worked extremely hard the last couple weeks to prepare for today, and I'm proud of what we accomplished."
Learning on the Fly
Kenseth said returning was easier than he expected, but was a little surprised that he finished 10th.
"I learned a lot throughout the race about the way the car handles and reacts to different situations," Kenseth said. "It was nice to really get acclimated to the Camaro and the team in a real racing environment. It's always a good feeling to get a top-10 at a place like Darlington, but to have done it under these circumstances feels that much better. I still have some room to improve, but today shows all of us we have a lot to look forward to as the season continues."
Harvick said after his victory that it didn't shock him at all that Kenseth was near the top.
"Here's the thing about Matt Kenseth, he should have never quit," Harvick said. "Matt Kenseth was winning races when he retired. … I mean, experience and skill go a long way in our sport. If you have those two things like Matt does, you're going to be successful. You don't just forget how to do that."