The World Anti-Doping Agency (WADA) has banned Russia from the Olympics and other major, international sporting events for four years — due to organized efforts to execute and cover up a doping scheme.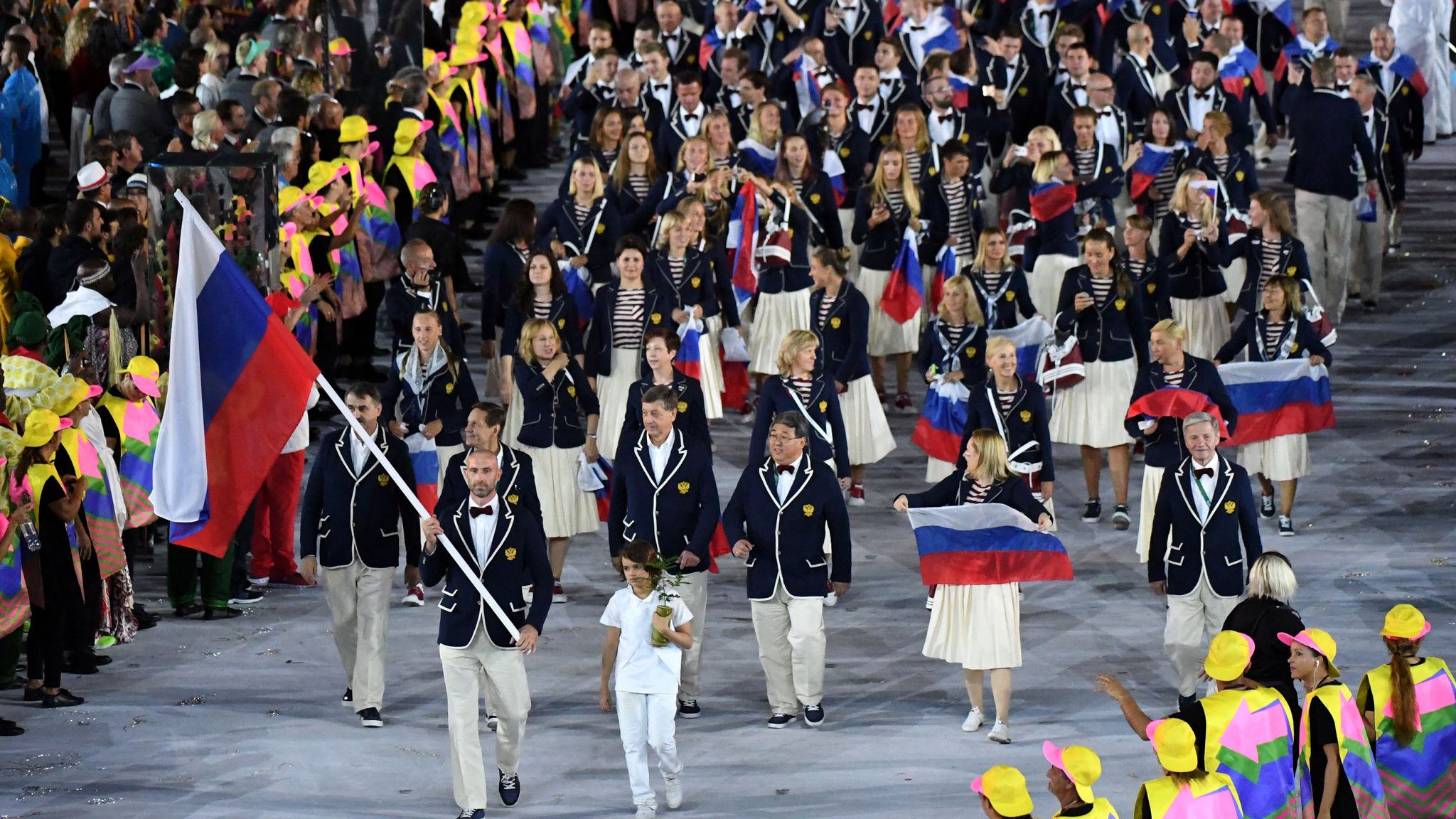 The WADA executive committee voted unanimously in favor of the ban, finding that Russian officials in a Moscow anti-doping laboratory had tampered with data to hide positive drug tests and stymie investigators.
WADA Shares Doping Ban Details
The ban will prevent Russia's name, flag, and anthem from appearing at the 2020 Summer Olympics in Tokyo, and at the 2022 Winter Olympics in Beijing. However, much like at the 2018 Winter Olympics in Pyeongchang, South Korea, athletes not caught up in the doping scheme may be able to compete under a neutral flag. In the 2018 Olympics, that was done under an "Olympic Athletes of Russia" designation.
"For too long, Russian doping has detracted from clean sport," WADA president Craig Reedie told reporters in a press conference. "Russia was afforded every opportunity to get its house in order and rejoin the global anti-doping community for the good of its athletes and of the integrity of sport, but it chose instead to continue in its stance of deception and denial."
Russian officials have 21 days to appeal the ban to the Court of Arbitration for Sport, a move that seems all but certain.
If upheld, WADA officials say the ban's implementation will have to be negotiated with individual sports federations, it appears likely that Russia would be barred from participating in the 2022 World Cup – or, at least, that any Russian team would have to participate under a neutral flag, and that Russian government officials would be barred from attending.
"FIFA has taken note of the decision taken by WADA's Executive Committee today," A FIFA spokesperson told ESPN. "FIFA is in contact with WADA and the Association of Summer Olympic International Federations to clarify the extent of the decision in regards to football."
---
What Is WADA?

Founded in 1999 and headquartered in Montreal, Canada, the World Anti-Doping Agency is an independent foundation started by the International Olympic Committee to coordinate efforts between sporting associations and governments to combat drugs in international athletics. Key activities include scientific research, education initiatives, and

monitoring adherence to the World Anti-Doping Code

in all countries.
Ban Impact Extends Beyond Olympics
The ban on Russian athletes in all international sporting competitions will undoubtedly have an extensive impact. Athletes in dozens of sports could be prevented from competing based on just how strict WADA and individual federations want to be.
Some sports will be impacted more than others. While Russia hosted the 2018 FIFA World Cup, the nation isn't a soccer powerhouse, so their inclusion or exclusion is unlikely to play a major role in determining a champion.
In ice hockey, by comparison, Russia has medaled at seven of the past 10 Ice Hockey World Championships. So their exclusion — or even a requirement that Russian athletes play under a neutral flag — would be conspicuous, and certainly alters tournament play.
Russian track and field athletes have competed at both the 2017 and 2019 IAAF World Championships under a neutral designation, with eligibility determined on an individual basis.
There is also the question of how severely international federations would deal with further doping issues. At the 2018 Winter Olympics, the goal was to see Russia complete the two-week program without incident, allowing the Russian flag to once again fly for the closing ceremonies.
But multiple OAR athletes failed drug tests during the Olympics, including mixed doubles curler Alexander Krushelniksky, which caused his team to lose their bronze medals. In what could've been a gesture acknowledging a punishment served, instead evidence of continued doping dashed any hopes that Russian athletes would be welcomed back under their national banner in Pyeongchang.