Russian energy giant Gazprom, Schalke O4's main sponsor, will no longer appear on the team's shirts. The decision was taken following the military offensive Russia started against Ukraine in the early hours of Thursday.
Gazprom, a state-owned Russian company, is Schalke's sponsor since 2007. Instead of 'Gazprom,' the 2. Bundesliga club will print its own name on the match shirts.
"In view of the events, development and escalation of the past few days, FC Schalke 04 has decided to remove the lettering of its main sponsor — 'GAZPROM' — from the jerseys," Schalke said.
"This step follows discussions with GAZPROM Germany. Instead, 'Schalke 04' will be on the chest of the Royal Blues," the club confirmed.
Mit Blick auf die Ereignisse, Entwicklung und Zuspitzung der vergangenen Tage: #S04 nimmt GAZPROM-Schriftzug von Trikots.

— FC Schalke 04 (@s04) February 24, 2022
Matthias Warning, Gazprom's representative in the Schalke board, resigned from his position on Thursday. He is also the managing director of Nord Stream AG, the company in charge of constructing the Nord Stream gas pipeline between Russia and Germany. The US government placed Warning on the list of sanctioned people following Russia's military actions in Ukraine.
German paper Bild refused to show the Gazprom logo on Schalke's playing shirts this week, replacing it with the "Freedom for Ukraine" message.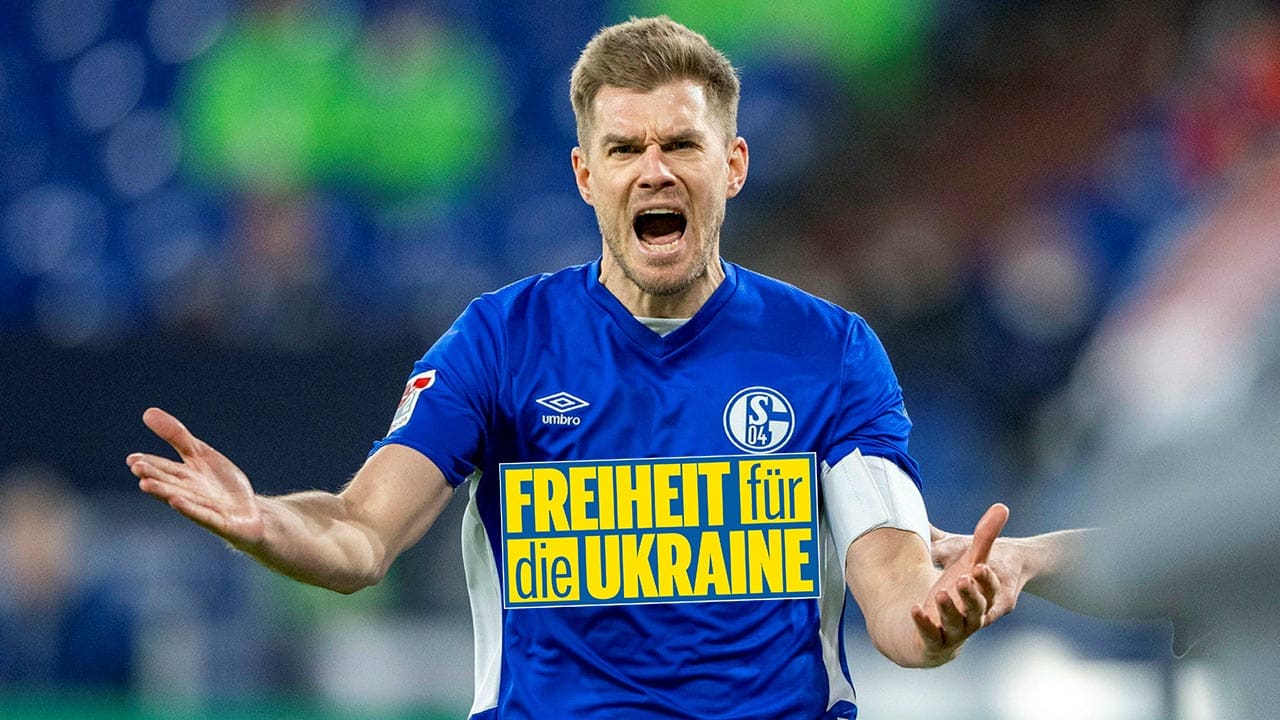 Schalke is a seven-time German champion but last won the league in 1958. They also celebrated triumphs in five editions of the German Cup. In 1997, the club from Gelsenkirchen won the UEFA Cup following an epic clash with Inter Milan. During the past 25 years, Schalke was one of the most important teams in the German league.
In 2021, they were relegated to the second tier after a disastrous season. They hadn't played at this level since the 1990-91 campaign. Schalke is fifth in the league with 40 points from 23 games, but they sit just two points behind leader Werder Bremen. The top two teams get promoted directly to the Bundesliga, while the third-placed qualifies for a play-off against the third-from-bottom in the first tier.