It is not a good time to be an NFL running back. There are exceptions, such as New York Giants' Saquon Barkley and Dallas Cowboys' Ezekiel Elliott, but others at the position are finding it tough.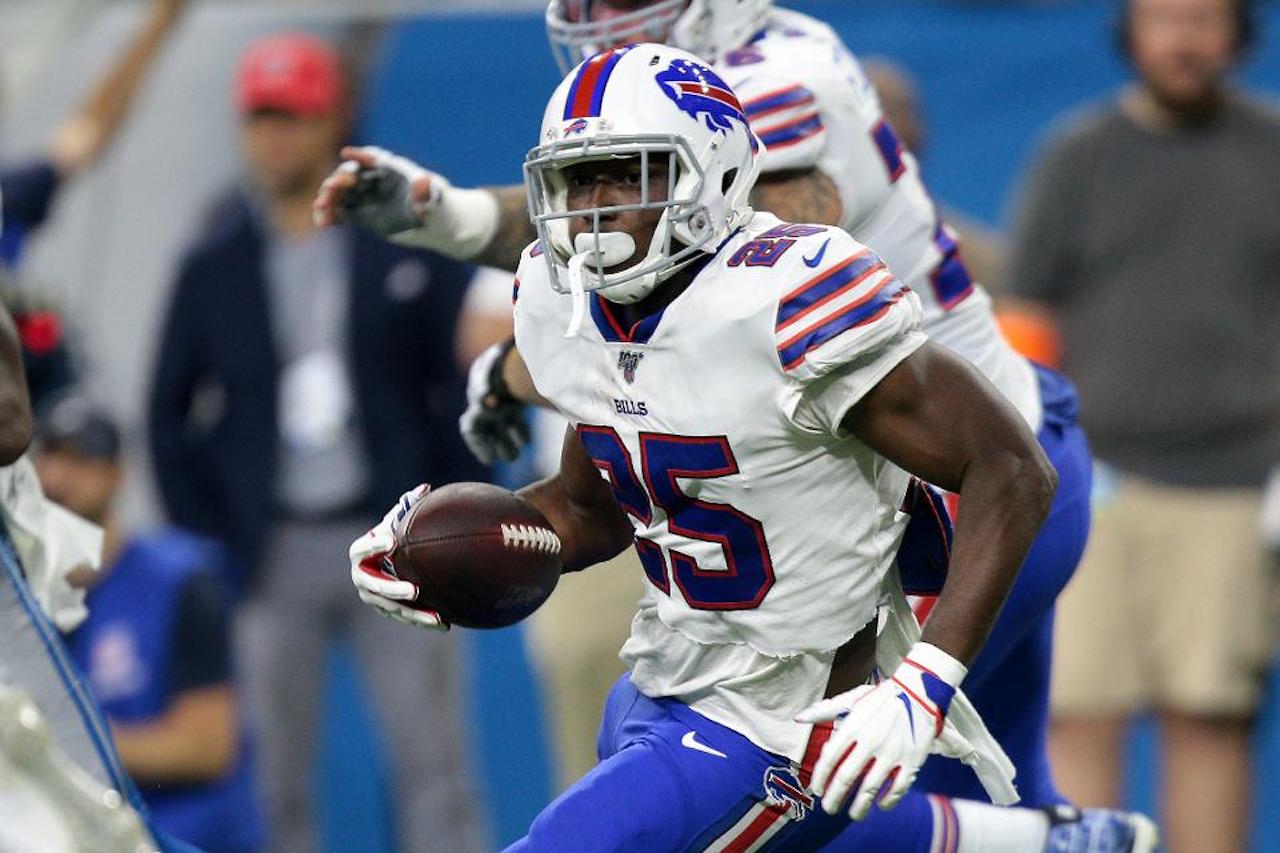 Teams around the league are showing through their actions that they don't value that position like they once did. Where the devaluation of running back is most apparent is in the MVP odds. The first running back on the board is Barkley and Elliott at 50/1. Sixteen quarterbacks, led by Kansas City's Patrick Mahomes at 5/1, are ahead of them.
The biggest example of that is the Los Angeles Chargers. Melvin Gordon has been a holdout, and the team's general manager, Tom Telesco doesn't seem that interested in keeping the fifth-year player. He informed Gordon's agent that he could seek a trade, and apparently took an earlier offer, which would have doubled his salary, off the table.
"When or if Melvin reports, he'll play this season under his current contract, and we'll just revisit it after the season," Telesco said.
New Philosophy
Telasco seemed to echo a growing sentiment in the league. Running backs are not as important as they once were in what has been a passing league for a few years. He said the team was happy using Austin Ekeler and Justin Jackson interchangeably.
"Those two guys are going to work in tandem with each other," Telesco said. "I think the day and age of having to have one running back to carry it 300 times is probably not the smartest thing in the world anyways. Even if you have a big, bell-cow back, you'd like to have another back to come in and spell them, give them some rest and have a different dimension. So right now, we're very happy with Austin as an every-down back."
Running Back by Committee
The same mindset appears to be in play at Buffalo. The Bills waived longtime veteran LeSean McCoy. The plan now is to have a few backs in a rotation. Devin Singletary, Frank Gore, and T.J Yeldon will see some touches.
The Kansas City Chiefs immediately picked up McCoy. He won't be the featured back there, though. He also will be in the mix with other players, including Damien Williams, Darrel Williams and Darwin Thompson.
What About Elliott?
The Dallas Cowboys buck that conventional thinking. The team knows that to have any success this year, they need their All-Pro rushing in the backfield.
Elliott's holdout has been frustrating to Cowboy's owner Jerry Jones. He pledged early in training camp that a deal with the running back would definitely get done.
Now with six days remaining before the Cowboys host the New York Giants, the two sides reportedly are no closer to an agreement.
With back up Tony Pollard performing well in preseason, there might not be as much motivation from the Cowboys to buckle to Elliott's demands. Coach Jason Garrett didn't seem that concerned with getting him back on the field.
"We're just focused on the guys who are here right now," Garrett said.