The Royal Ascot Meet carries a well-earned reputation as one of the biggest parties in world horse racing. And the English racetrack will resume its party host duties this year when it admits 12,000 fans daily to the five-day meet.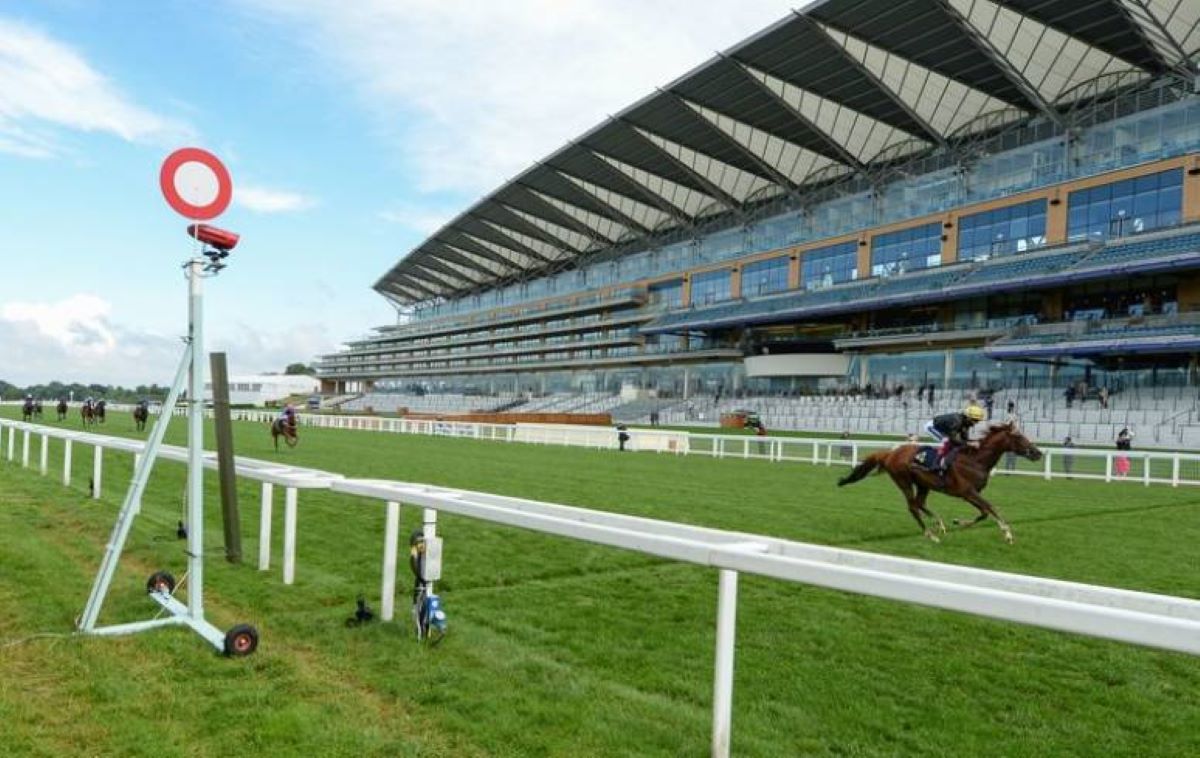 The British government selected the track as one of its pilot events, meaning it will serve as a test case for larger crowds. The government selected Royal Ascot and an England cricket test match as the larger-crowd guinea pigs coming out of the COVID-19 pandemic.
Royal Ascot's 12,000-fan limit may not sound like much, but it would easily be the largest attendance at a British racetrack since the pandemic exploded worldwide last March. Current government requirements limit racing attendance to 4,000. By way of comparison, nearly 20,000 fans flocked into Wembley earlier this month to watch Leicester beat Chelsea for its first FA Cup.
Royal Ascot may regain its royalty this year
Set for June 15-19, Royal Ascot is traditionally the most prestigious week of English racing. That begins with the traditional royal presence. Noted horse lover and owner Queen Elizabeth II missed her first Royal Ascot meet in her 68-year reign last year. Her entrance with assorted royalty and nobility is one of the meet's signature moments every year.
Even putting that aside, Royal Ascot is drenched in tradition, with dress codes, pageantry, and pomp the standard. That helps create the party atmosphere, albeit more similar to Millionaire's Row at Churchill Downs during Kentucky Derby week than the infield.
Ascot officials told the Racing Post they don't know if the 94-year-old monarch will return, but track officials said general admission tickets and royal enclosure badges will go on sale on Friday.
Bring your finery — it's mandatory
"We'll be running it as the royal meet should be run, with the dress codes in operation and the site will be dressed and beautiful," Nick Smith, Ascot's director of communications, told the Racing Post. "It'll look and feel like Royal Ascot, and because people will be so used to smaller crowds, 12,000 will probably feel like the party it's meant to be."
The pandemic pulled the plug on last year's Royal Ascot party. The meet ran, but without fans.
Meanwhile, American trainer Wesley Ward put several of his Royal Ascot prospects through workouts at Keeneland late last week. Ward, who just captured his seventh Keeneland training title, owns 11 Royal Ascot victories since 2009. That year, he became the first American trainer to win a Royal Ascot race.
Ward ready for another Royal Ascot charge
Ward worked 4-year-old gelding Maven, an American Pharoah progeny, in preparation for the five-furlong King's Stand on June 15. He went a half-mile in 47.80 seconds, running with Madison Stakes winner Kimari. She ran in the Commonwealth Cup last year.
Ward's 2-year-old Royal Ascot prospects include Nakatomi, geared for the June 17 Norfolk, Ruthin (the June 16 Queen Mary), Napa Spirit (Norfolk), Golden Bell (the June 18, Albany), and Kaufymaker, who outran Golden Bell in their workout. Ward said Kaufymaker beating his stablemate by two-fifths of a second over a half-mile (47.80 to 48.20) merits further consideration for a Royal Ascot trip.
"We had some really nice works," Ward told Keeneland's Amy Owens. "(The Keeneland turf course) is a true grass course. It's similar to the courses in England."
Campanelle duplicating Kimari's Royal Ascot meet feat
Then, there's 3-year-old Irish filly Campanelle, who won the Queen Mary at Royal Ascot last year. Ward is targeting the June 18 Commonwealth Cup at Royal Ascot for her 3-year-old debut. Duplicating Kimari's feat from 2020 puts Campanelle in a six-furlong, Group 1 sprint against the boys.
It also puts her in position to join Lady Aurelia as Ward's back-to-back winners at Royal Ascot. Lady Aurelia won the 2016 Queen Mary and the 2017 King's Stand.