The Premier Golf League could be over before it begins, after No. 1 ranked Rory McIlroy said on Wednesday he would not participate in the new venture. McIlroy said the idea was intriguing, but ultimately, it isn't right for him.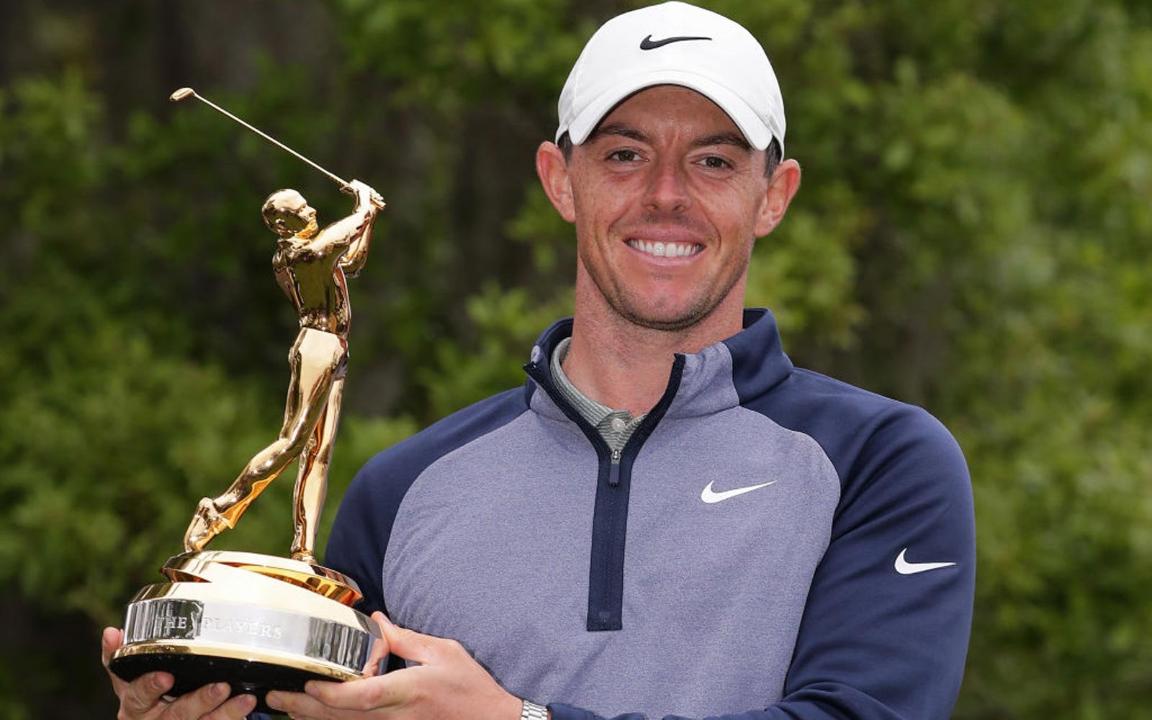 The PGL has been proposed as an alternative to the PGA and European tours. The concept of another tour has been around for at least five years, and the Premier Golf League represents its latest incarnation. World Golf Group, the company behind the Premier Golf League, remains mostly anonymous. There's no one taking credit for the organization, and the only reason people knows it exists is because it sent out a business plan to select members of the media last month.
In its outline, the WGG said the world's best players would compete in 18 events for $10 million purses. Each event would feature a 54-hole, individual and team play tournament. The group is hoping that at least half of those tournaments would take place in the US. The goal is to begin in either 2022 or 2023.
McIlroy Spurns PGL
McIlroy told reporters at the WGC-Mexico Championships that he made his decision a couple of days ago not to be a part of the Premier Golf League.
"For me, I'm out," McIlroy said. "My position is, I'm against it until there may come a day that I can't be against it. If everyone else goes, I might not have a choice, but at this point, I don't like what they're proposing."
The No. 1 ranked McIlroy said one aspect of the Premier Golf League was a restriction of his playing schedule.
"Some guys this week made the choice not to come to Mexico. If you go and play this other golf league, you're not going to have that choice," McIlroy said. "I read a thing the other day where it said if you take the money, they can tell you what to do. And I think that's my thing, I've never been one for being told what to do, and I like to have that autonomy and freedom over my career, and I feel like I would give that up by going to play this other league."
PGA Tour Fights Alternative Tour
McIlroy's remarks must have pleased PGA Tour commissioner Jay Monahan. The ruler of US professional golf has been opposed to the Premier Golf League from the start.
Monahan told PGA Tour members they would have to make a choice between the two tours. He sent a letter to the players criticizing the proposed tour.
"(They are focused on) securing player commitments first, as they have no sponsorship or media offerings or rights," Monahan wrote.
While Monahan found an ally in McIlroy, one important player has not offered an opinion on the Premier Golf League. Tiger Woods did, however, tell reporters last week he was contacted by the PGL.
"My team's been aware of it and we've delved into the details of it, and [are] trying to figure it out just like everyone else," Woods said. "We've been down this road before with World Golf Championships and other events being started. There's a lot of information that we're still looking at, and whether it's reality or not, but just like everybody else, we're looking into it."