Trey Lance will make his first official start at quarterback for the San Francisco 49ers when the rookie takes over for injured Jimmy Garoppolo in Week 5's game against the undefeated Arizona Cardinals.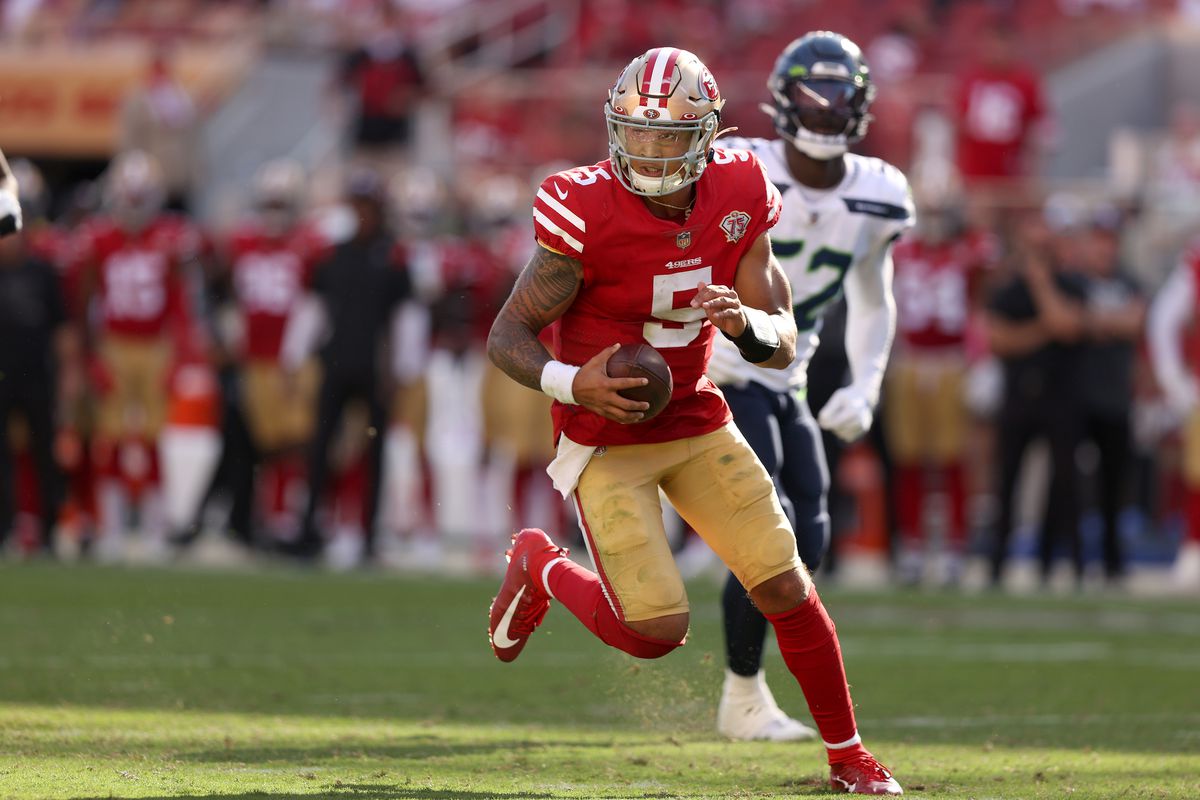 On Friday, 49ers head coach Kyle Shanahan officially named Lance the starter. Jimmy G continues to nurse a calf injury and deep bruise, which occurred in the first half of last week's game against the Seattle Seahawks.
Lance finished the game for Jimmy G, but the 49ers lost 28-21 to the Seahawks and sunk to 2-2 on the season. In relief, Lance struggled and completed only 9-of-18 passes for 157 yards. But he tossed two touchdowns with zero interceptions. Lance contributed 41 rushing yards for their banged-up running game.
Lance, the #3 overall pick out of North Dakota State, is the futures of the Niners. The organization squandered multiple first-round draft picks in a trade with the Miami Dolphins to selected him with the third pick. He was slated to take over at quarterback eventually, but the Niners hoped Lance could remain the understudy behind Jimmy G at least throughout the first half of the season. However, the calf injury dictated the roster change.
"I feel very prepared," said Lance. "That's a credit to the coaching staff and the guys around me. Those guys have made me feel very confident this week and I feel confident in myself."
The 49ers are +5 road dogs heading into Arizona this weekend. At least the 49ers have some familiarity with the stadium and facilities. They played the last few homes games at State Farm Stadium in Glendale, Arizona last season after health officials in the city of Santa Clara did not allow public gatherings and sporting events during the peak of the COVID-19 pandemic.