Ronda Rousey found herself lucky to keep her middle finger after a boat door fell on her hand during the filming of a scene for the Fox television show "9-1-1."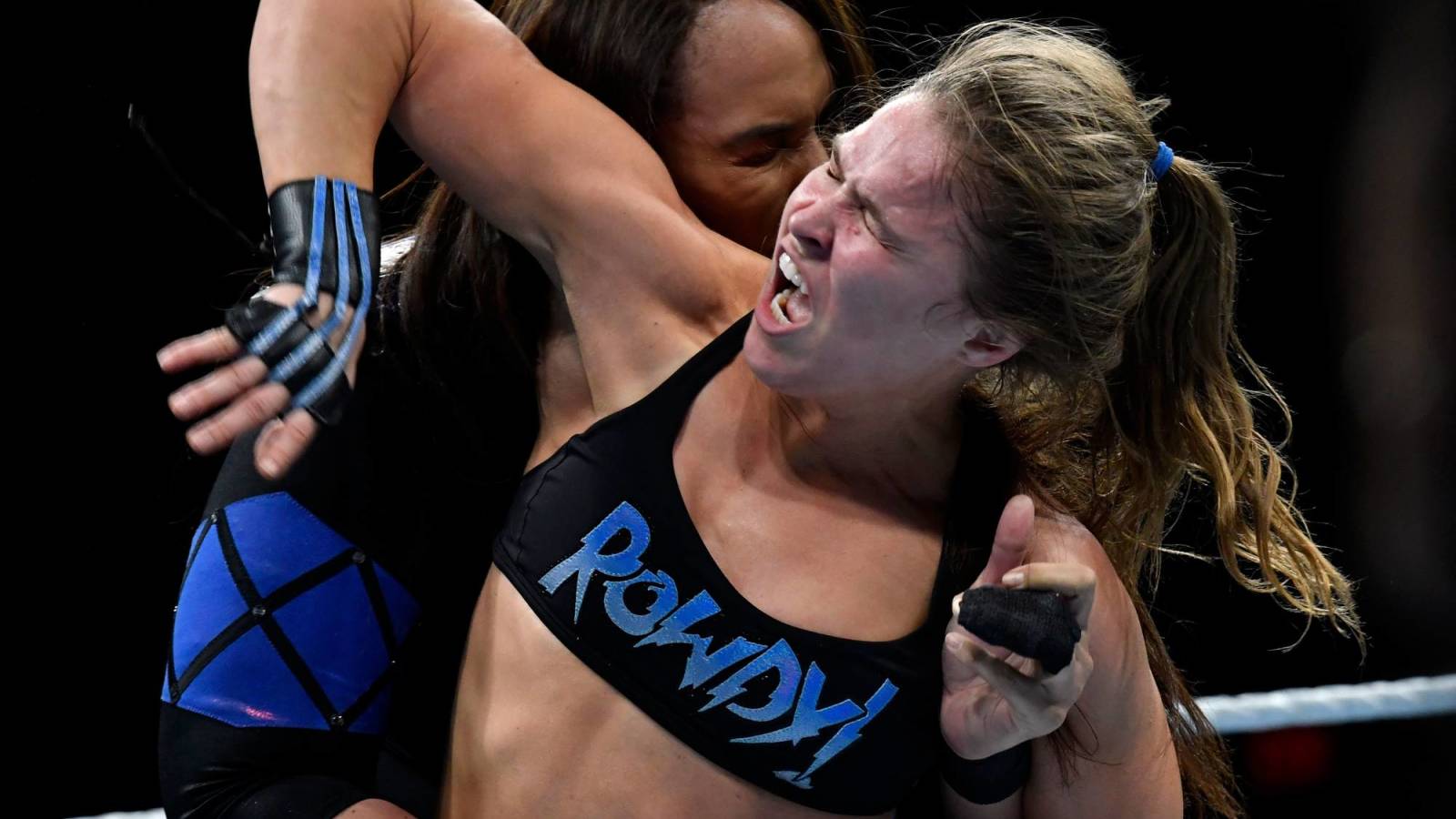 Rousey shared the news in an Instagram post on Tuesday, which included a graphic photo of the nearly detached finger – an image disturbing enough that even her own website warned visitors before they clicked through to see the injury.
The Show Must Go On
According to Rousey, she finished the take without even looking at her hand to see what had happened. After filming stopped and she saw the damage, she told the director and she was immediately taken to the hospital.
"I thought I just jammed my fingers so I finished the take before looking," Rousey wrote on Instagram. "I know it sounds crazy, but I'm used to live audiences and never showing pain unless I'm supposed to."
Doctors were able to reattach the bone and tendon in her finger using plates and screws, according to Rousey. She says she was able to go back to filming on the next day, and she quickly regained partial use of the finger.
"Modern medicine amazes me," Rousey wrote. "I already had 50 percent range of motion back in three days."
Rousey Had Phenomenal MMA, WWE Runs
The 32-year-old Rousey is best known for her success in the UFC, where she became the first superstar of women's MMA and one of the promotion's most marketable athletes. She won her first six fights in the promotion, with only one of them going beyond the first round and the last four being decided in 66 seconds or less.
But the former UFC women's bantamweight champion lost her last two fights by knockout to Holly Holm and Amanda Nunes. While she hasn't officially retired from MMA, she hasn't fought since late 2016. Her career record is now 12-2.
Since then, Rousey has had a successful run in WWE. A lifelong fan of professional wrestling, Rousey made sporadic WWE appearances before joining the roster in 2018. The promotion set her up as an almost unstoppable force in the women's division, using her legitimate MMA background to make her the woman to beat. She finally gave up her title in her first WWE loss at WrestleMania 35 earlier his year, when she was pinned by Becky Lynch.
Following that run, Rousey announced that she would be going on an "impregnation vacation" with her husband, Travis Browne. She had talked in the past about wanting to step away from MMA – and later wrestling – at some point in order to try to start a family, though she didn't appreciate getting questions on what her timeline was in regards to her personal life.
"I honestly don't know why [anyone] feels like [they are] an authority to speak on the plans for my uterus," Rousey told ESPN in January. "If I responded every single time the world speculated what I was doing with my womb I would not have a free moment in the day."