The UFC announced Saturday that former women's bantamweight champion Ronda Rousey will become the first woman inducted into the organization's Hall of Fame.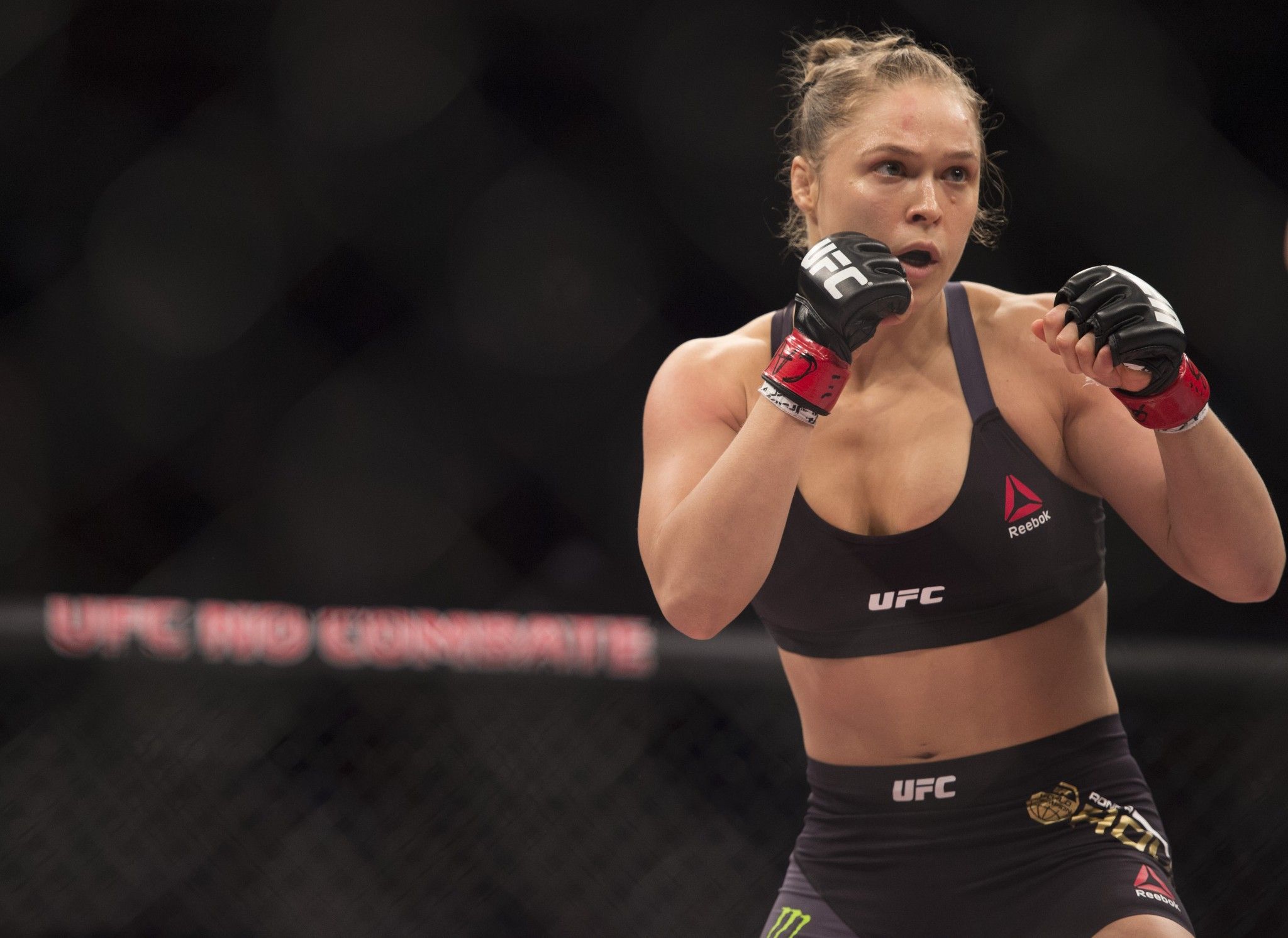 She was one of the pioneers of women's mixed martial arts. After winning an Olympic bronze medal in judo, she made the move to MMA in 2010, becoming a professional fighter in 2011. Her induction will take place July 5 in a ceremony at the Palms Casino Resort in Las Vegas.
Groundbreaking Champion
Rousey was part of the first female bout in UFC history, defeating Liz Carmouche by submission via her trademark armbar in 2013. Rousey would go on to defend that title five more times over the next two years, with three of those fights lasting less than 35 seconds.
"There would be no women in UFC without Ronda Rousey," UFC President Dana White said in a press release. "Ronda is an absolute pioneer who helped me personally, and a lot of other people, look at women in combat sports differently. She accomplished everything she set out to do with UFC and became a global icon and role model in the process."
While it looked for some time like Rousey might never lose a fight, her breathtaking run at the top of the bantamweight division ended in 2015, when she was knocked out in the second round by Holly Holm.
After a first round TKO loss to Amanda Nunes a year later, Rousey moved on to focusing more on acting and other opportunities, including signing with WWE in January. Her professional MMA record stands at 12-2.
"This is an immense honor, to not only take part in bringing women to the forefront of this sport, but now the UFC Hall of Fame," Rousey said in a statement. "May I be the first of many."
It's likely that Rousey's wish will come true in the future. While she may have been the first woman to become a UFC champion just five years ago, there are now four divisions of female fighters in the promotion, and women's fights often headline cards, including two of the last four UFC pay-per-view events.
"Today, the women's divisions are packed with incredibly talented fighters and they produce some of the best fights you'll ever see," White said.
Will Rousey Win WWE Title This Weekend?
While Rousey has only just started her run in WWE, her move to professional wrestling seems to be suiting her just fine. She was paired with Kurt Angle in a tag team match against Stephanie McMahon and Triple H at WrestleMania 34 in April, winning in her debut.
In a sign of how hard WWE is pushing Rousey, she's already set to take on Nia Jax for the Raw Women's Championship at WWE's Money in the Bank on Sunday. According to odds posted by Sky Bet, Rousey is a 1/6 favorite to win – something that would put one of the company's most recognizable names front and center.
While many would look at a move to the WWE as a step down from being a UFC champion, that's not the case for Rousey, who has long been an outspoken fan of professional wrestling.
"I thought I would never say this, but I'm so happy I lost those fights because it led me here," Rousey told reporters after WrestleMania. "Everything really does happen for a reason."