Cristiano Ronaldo and Lionel Messi combined for five goals in their respective Champions League Round of 16 second legs, helping Juventus and Barcelona advance to the quarterfinals of the competition.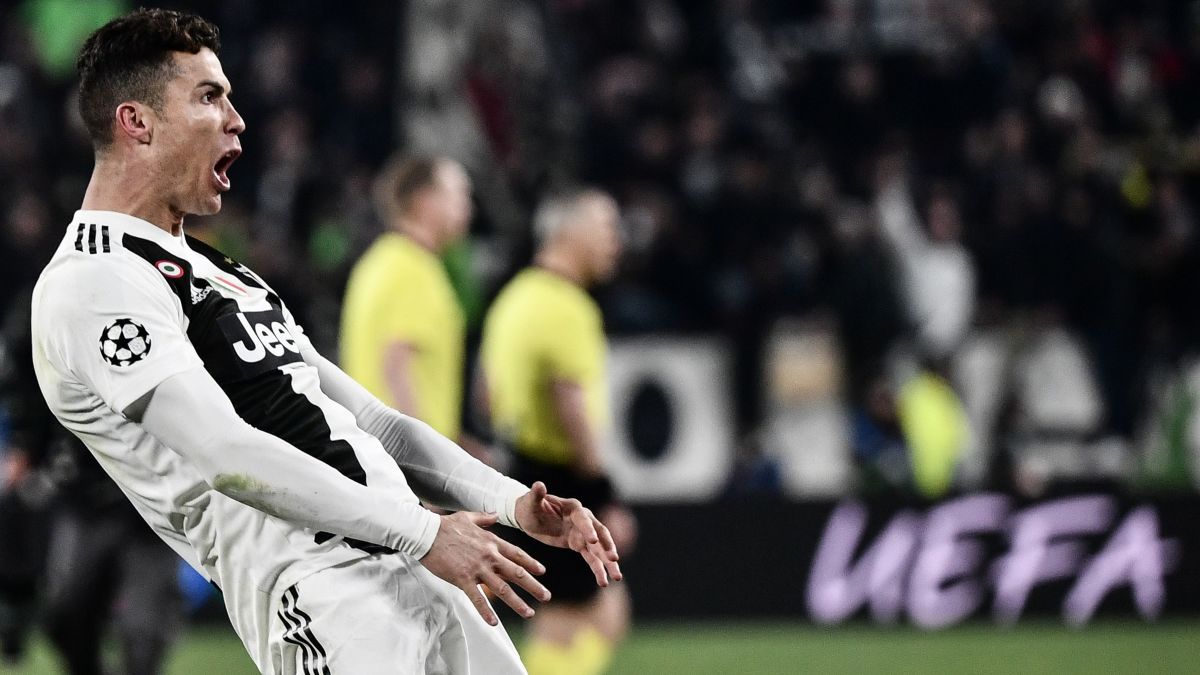 Ronaldo scored a hat trick to lead Juventus back from two goals down against Atletico Madrid on Tuesday, as the Italian champions won 3-0 at home to go through 3-2 on aggregate.
Ronaldo Equals Messi for Hat Trick Record
The performance marked the eighth time that Ronaldo had scored a hat trick in Champions League play, pulling him even with Messi for the most all time. No other player has ever accomplished the feat more than three times.
"Maybe that's why Juventus signed me," Ronaldo told Sky Italia. "To help it do things that it had never done before. This result is a great push for the future, we're strong and we showed it."
Messi 'Unstoppable' vs. Lyon
Ronaldo's performance may well have lit a fire under Messi as well. On Wednesday, the Argentinian provided an unforgettable game of his own, scoring two goals and two assists in Barcelona's 5-1 home victory over Lyon.
Messi opened the scoring on a penalty in the 17th minute, providing the first goal of the two-leg tie. A score by Philippe Coutinho made it 2-0 at halftime, before Lyon struck back early in the second half to fight back to within a goal.
That left the result hanging in the balance, as Lyon would advance on away goals if they could force a draw. But Messi ensured that wouldn't happen, first slicing through the Lyon defense to score his second goal, then assisting both Gerard Pique and Ousmane Dembele on goals of their own.
"Tonight Messi was in Champions League mode," Lyon manager Bruno Genesio told reporters after the match. "He's a genius and can do things that nobody else can. Sometimes he is just unstoppable."
After Barcelona's victory, though, Messi wanted to talk about his rival's performance the night before.
"What Cristiano and Juventus did on Tuesday was impressive," Messi said on Catalunya Radio. "I thought Atletico would be a lot stronger, but Juve were all over them and Cristiano had a magical night."
Liverpool Dominant at Bayern Munich
Wednesday's Champions League action wasn't all about individual performances, however. Liverpool put together an outstanding team effort to score a 3-1 victory over Bayern Munich in Germany. Sadio Mane scored twice, and Virgil van Dijk added another tally to get Liverpool past one of the tournament favorites and into the quarterfinal round.
"We still have space for improvement but beating Bayern here is a big one," Liverpool manager Jurgen Klopp said after the match. "We have set a mark that this wonderful club is really at the top of the landscape of European football. I am really proud of the boys because it is a massive achievement."
The draw for the Champions League quarterfinals will take place on Friday. For now, Manchester City (9/4) is listed by William Hill as the favorite to win the competition ahead of Barcelona (10/3), Juventus (4/1), and Liverpool (9/2), though those odds are likely to shift once the pairings for the next round are revealed.