Cristiano Ronaldo missed a sitter in Manchester United's 1-1 home draw against Southampton to reach six games without a goal. The Portuguese superstar is said to be considering his future, as comeback season at United didn't go as planned.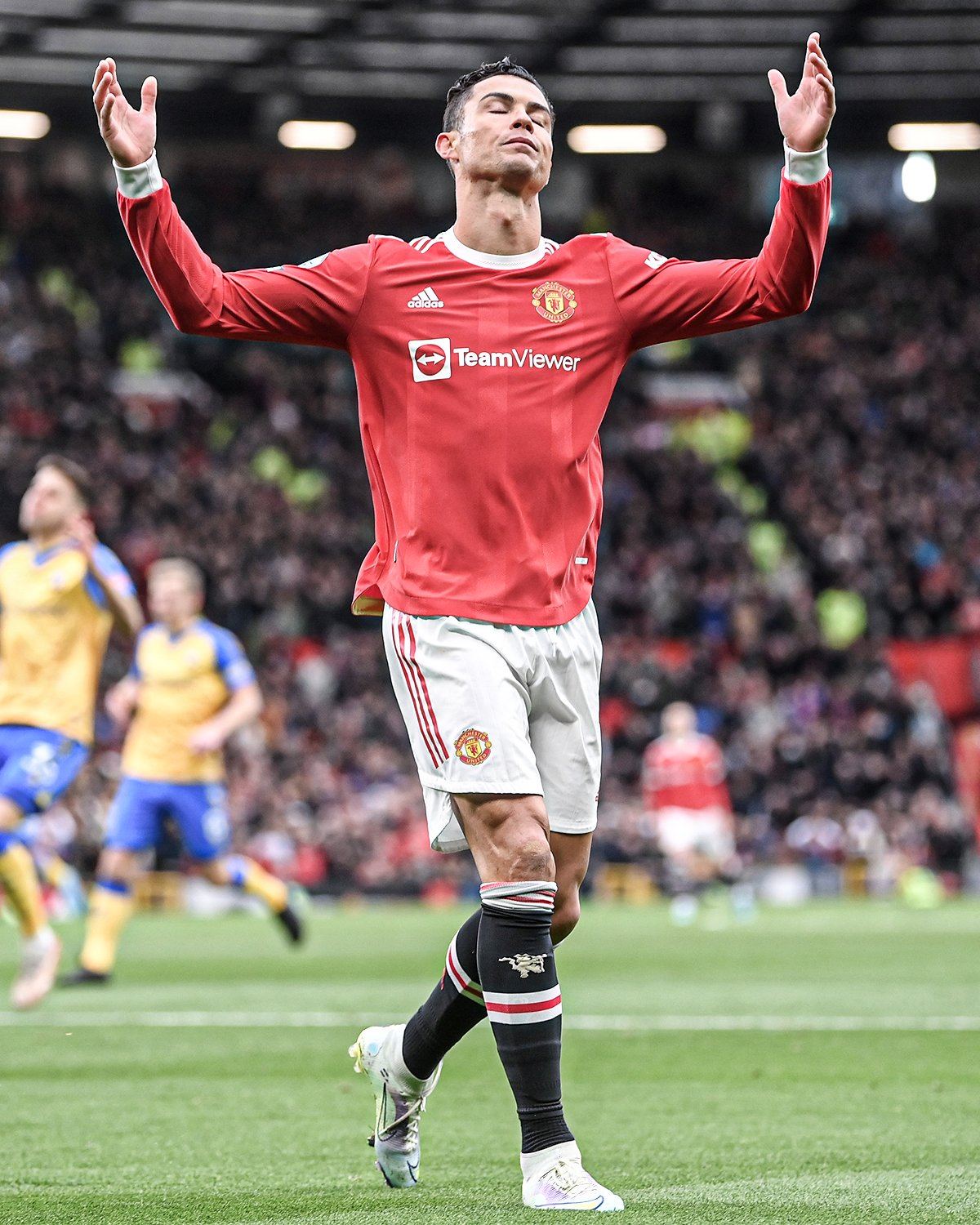 Ronaldo's form has taken a dip over the past month. Against Southampton, he only touched the ball 33 times. He only succeeded in getting past his opponents twice, losing the possession for United on another three occasions. Seven of Cristiano's 33 touches came in the Saints' box, but none had the desired impact. Ronaldo only sent two shots throughout the game. One of them was an open-goal chance, with Romain Perraud saving at the last second. Ron's second attempt was an easy catch from Southampton keeper Fraser Forster.
CRISTIANO RONALDO IS DENIED AN OPEN GOAL 😳 pic.twitter.com/qZ8Rhq7M3O

— DAZN Canada (@DAZN_CA) February 12, 2022
'Ronaldo told pals he is feeling his age'
Ronaldo is still tied to United until 2023, after having signed a two-year deal at Old Trafford last summer. Cristiano turned 37 a week ago, but never accepted age might become a problem in the fast-paced English Premier League. Up to now, at least.
The Sun reports Ronaldo told people close to him that he's "feeling his age" for the first time in his career. Added to the lack of chemistry he feels towards the current context at Manchester United, this detail might suggest he's already considering his options for the next campaign. Ronaldo is said to be far from impressed by the changes at the club since his first spell there, but he doesn't just blame it on the club for his unhappiness. Cristiano is aware that Ralf Rangnick's high pressing style demands a lot of commitment from him as well, so he recognises he has to work even harder than usual to fit in.
In order to help his recovery after matches, Ronaldo had an oxygen chamber installed at his home. If United doesn't reach the Champions League group stage next season, it's even more improbable that Ronaldo will remain in the Premier League. Bookies have PSG as the current favorites to have him, at +200. Bayern Munich is at +300 to be his next destination, with Real Madrid at +600 and Inter Miami at +1100. La Galaxy stands at +1300.