Officials of the newest NHL franchise hired Ron Francis as their general manager, but said there is no hurry to name the Seattle team, or hire a head coach. The team, which was approved by NHL owners in December, will not begin play until the 2021-2022 season.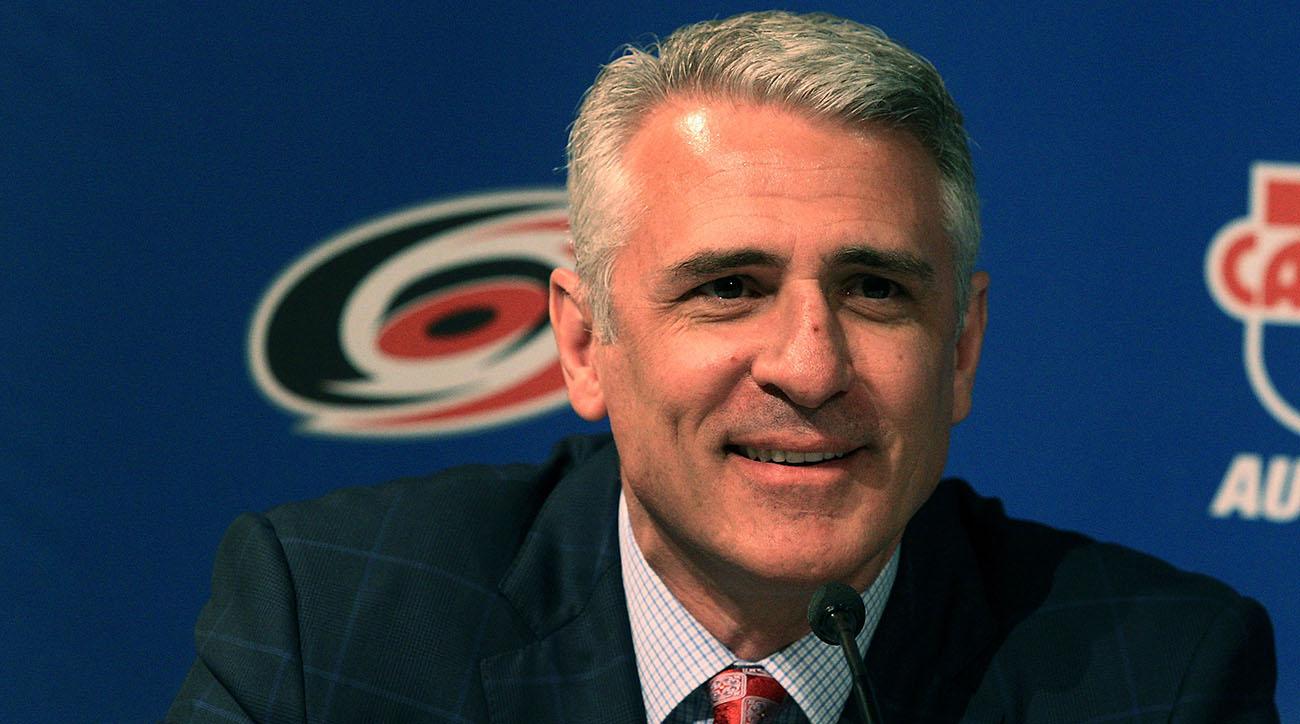 That's fine with Francis, who played for 23 seasons, and is the Hockey Hall of Fame. He told reporters, city officials, and fans gathered at his introductory press conference the extra year is a benefit, not a negative.
"But I think it's also important for us, since we've got a little bit of runway here, to make sure we take our time and go through the process," Francis said. "There are a lot of things that can change in that profession over the next couple of years."
Until being fired in 2018, Francis held a similar position for the Carolina Hurricanes for four years. He said he needed time at Carolina to do a total rebuild, but owner Tom Dundon grew impatient and let him go. Ironically, a lot of the players Francis drafted were cornerstones in the team that went to the Eastern Conference Finals this year.
"In Carolina, our vision was that we had to rebuild it from the ground up,'' Francis said. "That takes time when you're only getting seven draft picks a year and those kids need time to develop.''
Different Scenario in Seattle
Francis should have a much easier time with getting the Seattle owners to loosen the purse strings. In Carolina he was at a disadvantage, working with one of the smallest budgets in the league.
"I think here we're going to look at it in a lot of different ways,'' Francis said. "Obviously scouting in the NHL and the American Hockey League for expansion draft players. We're going to be scouting the amateur leagues for players that hopefully can get into our system sooner rather than later."
That was the situation the Vegas Golden Knights, and general manager George McPhee found when he picked his players. The teams can't protect everyone, and he was able to build a team that went to the Stanley Cup Finals in its first year of existence.
Francis is not foolish enough to promise that the team will make a deep run in the playoffs, but he did say that the team should have some early success for a variety of reasons.
"I think the city of Seattle has a quality of life that it can offer" Francis said. "The fact there's no state income tax is going to be exciting to free agents. I've really been talking with this ownership group about what they want to do and how they want to keep their players and staff. Word's going to get out that this is a very good place to play and so hopefully we can get that (team vision) accomplished sooner rather than later.''
Coach, Name Still Undecided
While Francis is solidified at his position, there are still some key elements that have to occur. The first is a name. There has been a lot of speculation, and the odds have changed significantly since December.
When the franchise was awarded to Seattle the Totems were the 2/1 choice, followed by the Emeralds at 4/1. The Sockeyes, Kracken, and Raineers were all at 7/1.
The team got website domains for those and eight others, including Cougars, Eagles, and Whales.
The Sockeyes, though, are the rumored frontrunner. Team officials unveiled the team's color schemes for uniforms, and they are going with salmon pink. That has lent more speculation that Sockeyes are going to be the new name. In April, that name went from 7/1 to 1/2.