Multiple media outlets have reported that WWE superstar Roman Reigns will not participate in WrestleMania this year, likely because of concerns over the coronavirus pandemic.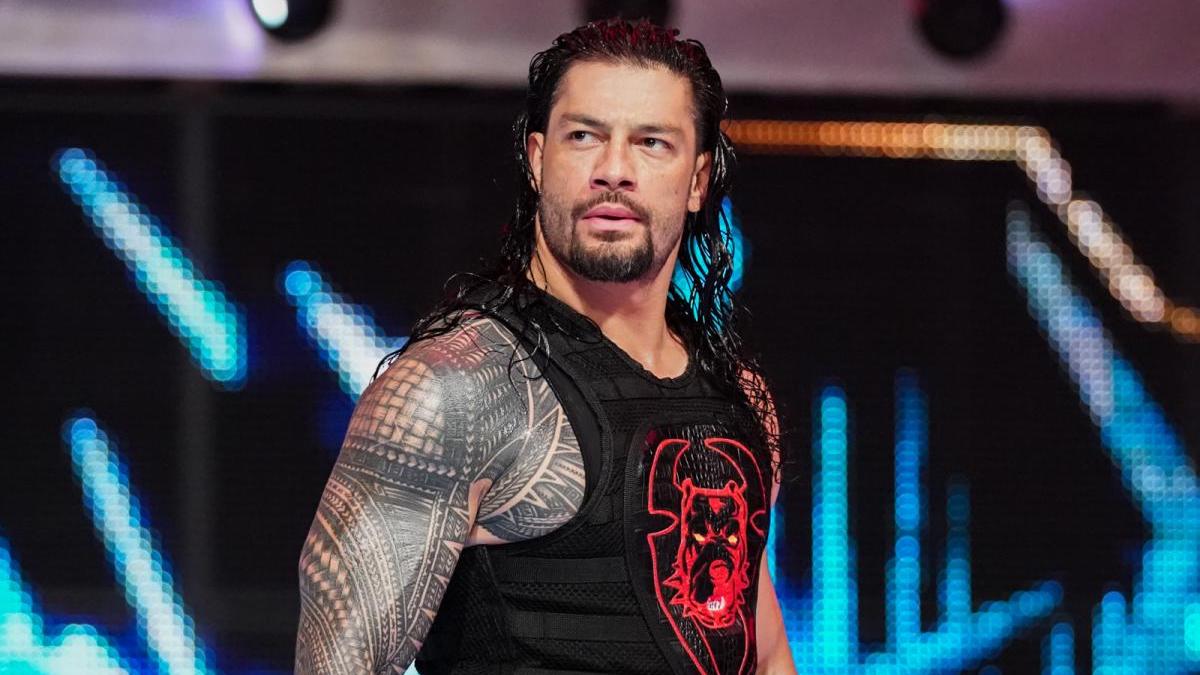 Reigns – whose real name is Joe Anoa'i – was slated to face off against Goldberg for the WWE Universal Championship in what would have been one of the feature events of WrestleMania 36.
Cancer Believed to be Comorbidity Factor for COVID-19
Reigns' withdrawal was first reported by Pro Wrestling Sheet.
Pro Wrestling Sheet has learned Roman Reigns will not be part of the WWE Universal Championship match at WrestleMania 36 as planned. https://t.co/VLE8V2me3T

— Pro Wrestling Sheet (@WrestlingSheet) March 27, 2020
The 34-year-old Reigns is a leukemia survivor. Doctors first diagnosed him with leukemia when he was 22 and pursuing a professional football career. On the Oct. 22, 2018 episode of WWE's Raw television show, Reigns announced to a stunned crowd that his leukemia had returned, and that he was taking a hiatus to treat the disease.
Reigns returned to WWE on the Feb. 25, 2019 episode of Raw, when he told fans that his leukemia was once again in remission. Since then, Reigns has wrestled regularly for the promotion.
However, his history of cancer may have played a role in his decision to step away from WrestleMania 36. Doctors have seen evidence that cancer patients and those with compromised immune systems may be at higher risk when it comes to COVID-19. That means that Reigns may be at high risk for severe illness during the coronavirus pandemic, despite his relatively young age.
Reigns talked about this issue on his Twitter account on Thursday, pointing out the difficulties for children with cancer during the COVID-19 outbreak.
Having to stay home is tough for kids. This is even more so for children with cancer, like leukemia survivor, King. @LLSUSA and I encourage you all to hang in there. LLS is here to help cancer survivors during these difficult times. Learn more: https://t.co/FZATSVSbiv pic.twitter.com/GdQNWHLu2c

— Roman Reigns (@WWERomanReigns) March 26, 2020
No Comment from Reigns, WWE
Neither the WWE nor Reigns has publicly commented on his decision not to perform at WrestleMania. That may suggest that the situation will be resolved in a storyline on an upcoming television show. Pro wrestling journalist Dave Meltzer reported that Braun Strowman will replace Reigns in the Universal Championship match.
The coronavirus outbreak has required WWE and the entire pro wrestling industry to make significant changes in recent weeks. Both WWE and All Elite Wrestling (AEW) have been taping their televised shows in empty arenas.
WWE taped its WrestleMania matches on Wednesday and Thursday on closed sets, including at its Performance Center in Orlando, Florida. WrestleMania will now air over two nights on April 4-5, with former Patriots tight end Rob Gronkowski hosting the event.
WWE faced time pressure to conclude its WrestleMania taping due to a stay-at-home order in Orlando that went into effect on Thursday night. That order mandates that all non-essential businesses must shut down for two weeks.
Additional Measures Taken to Protect Wrestlers
On Wrestling Observer Radio, Meltzer said that Reigns reported to the WWE Performance Center for WrestleMania tapings, but decided against performing at some point, with his decision perhaps being related to the fact that WWE officials pulled wrestler, The Miz, off the card as a precaution after he appeared to be sick.
WWE chief brand officer Stephanie McMahon referenced measures like those when talking about how the company is moving forward during the pandemic.
"We're talking every precaution we can," McMahon told Variety earlier this week. "It's also why you don't see talent or anyone else in the audience. We really are adhering to all the guidelines that we can to maintain the health and safety of our crew and our performers."
The mention of talent in the audience may have been a dig at AEW, which placed a few wrestlers in the stands during the March 18 episode of Dynamite. Nobody sat in the audience for the company's March 25 television show.