Leati Joseph Anoa'i, who wrestles in the WWE as Roman Reigns, announced Monday night that he is currently battling leukemia.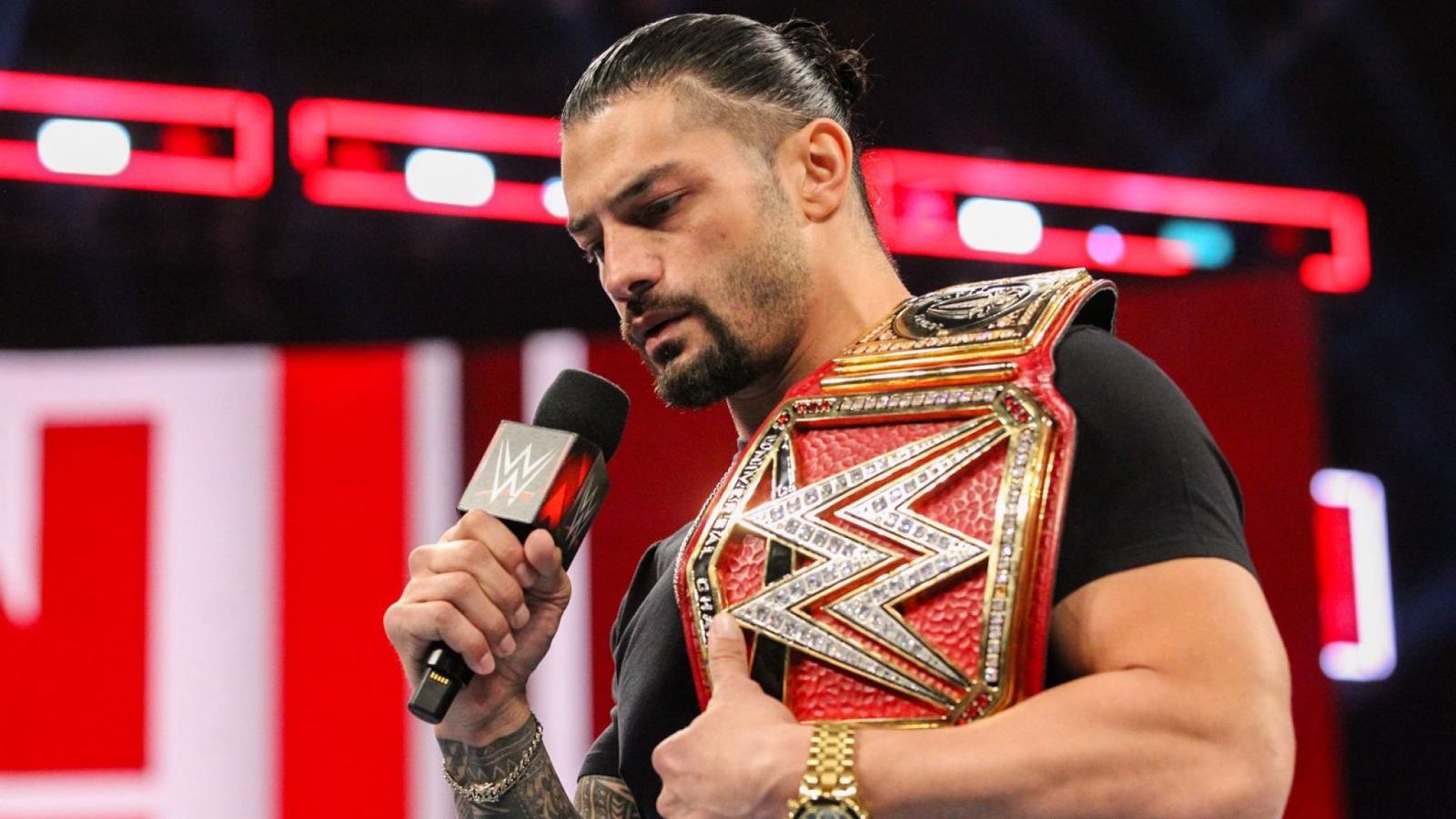 Anoa'i took to the microphone to open last night's episode of Monday Night Raw, telling the fans that he had been previously diagnosed with the disease earlier in his life.
"My real name is Joe, and I've been living with leukemia for 11 years," Anoa'i told a stunned crowd at the Dunkin' Donuts Center in Providence, Rhode Island. "Unfortunately, it's back. And because the leukemia is back, I cannot fulfill my role…and I'm going to have to relinquish the Universal Championship."
Reality of Diagnosis Invades WWE's Fantasy World
While the solemn nature of the announcement left little doubt about the real life nature of Anoa'i's announcement, commentator Michael Cole made a special statement when the television program returned from commercial break.
"We come out here every Monday night to entertain," Cole told the audience. "We live in this alternate reality sometimes, and I think we all forget that we're real people. And the superstars in the locker room are real people, and reality came up here and bit us tonight."
As Roman Reigns, Anoa'i had become one of the WWE's premier performers. A four-time world champion, he held the Universal Championship, the most prestigious title in the promotion. He was scheduled to defend that belt in a three-way match against Braun Strowman and Brock Lesnar in the main event at the controversial Crown Jewel show, which is scheduled to take place on Nov. 2 in Riyadh, Saudi Arabia. Strowman and Lesnar are now scheduled to fight for the vacant title at that event instead.
.@WWERomanReigns has to relinquish the Universal Championship due to a battle with leukemia. #Raw pic.twitter.com/EhomllNwjK

— WWE (@WWE) October 23, 2018
In a statement released after Anao'i made his announcement, WWE confirmed the diagnosis and said he would be taking some time off while receiving treatment.
"Tonight on Monday Night Raw, Roman Reigns (aka Joe Anao'i) announced that he is relinquishing the WWE Universal Championship and taking a leave of absence from WWE as he once again fights leukemia, which had been in remission since late 2008," read the statement. "Reigns is taking his battle with leukemia public in an effort to raise awareness and funds for research in order to advance cures for the disease."
Anoa'i Transitioned from Football to Wrestling
The 33-year-old Anoa'i was once a promising football player, who played collegiately for Georgia Tech as a defensive tackle. While he was not drafted by an NFL team, he distinguished himself enough to get signed briefly by both the Minnesota Vikings and the Jacksonville Jaguars, though he never appeared in a game for either team. He did, however, play a season for the Edmonton Eskimos of the Canadian Football League.
Anoa'i would join WWE on a developmental contract in July 2010, eventually making his main roster debut in late 2012.
While it is unknown how long it will be before WWE fans see Roman Reigns in the ring again, Anoa'i made it clear that he intends to come back.
"I want to make on thing clear: by no means is this a retirement speech," Reigns told the audience. "Because after I'm done whooping leukemia's ass once again I'm coming back home. And when I do, it's not just going to be about titles and being on top, it's about a purpose. I am coming back because I want to show all of you, the whole world…that when life throws a curveball at me, I am the type of man that will stand in that batter's box, I will crowd the plate, I will choke up and I will swing for the fences every single time."