Five-time champion Roger Federer was bounced from the US Open in fourth-round action on Monday night, as Australia's John Millman pulled off a major upset to advance to his first Grand Slam quarterfinal.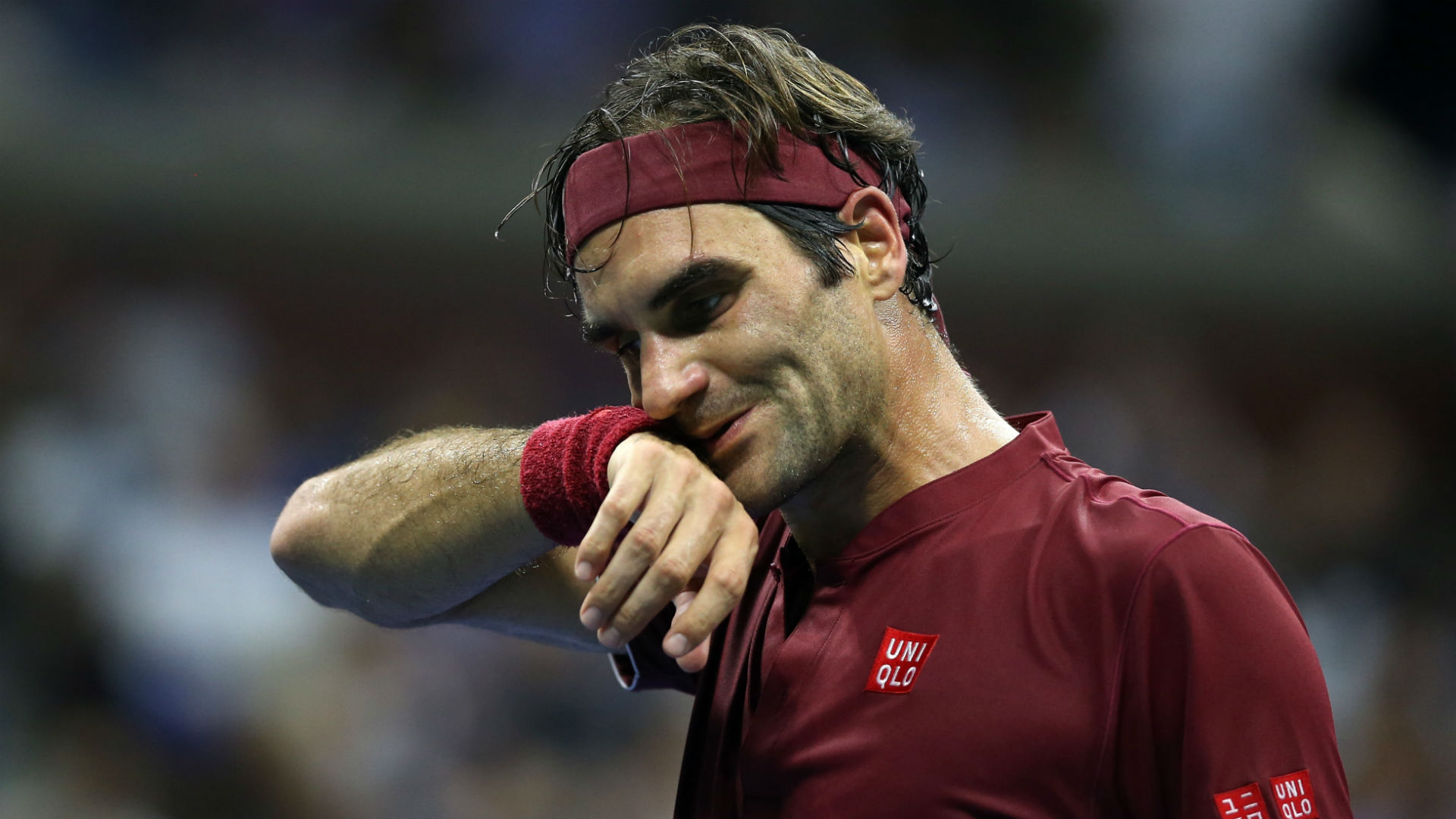 Millman defeated Federer 3-6, 7-5, 7-6 (9-7), 7-6 (7-3), handing the Swiss legend his first ever loss to a player ranked outside the top 50 at the US Open.
Federer Feels the Heat
The match seemed to be going to script in the first set, as Federer comfortably jumped out to the lead. But even when he was winning, Federer didn't seem quite as sharp as usual, and the 37-year-old said that the hot and humid conditions that have impacted so many matches in New York over the past week played a big role.
"It was just one of those nights where, I guess, I felt I couldn't get air," Federer told reporters after the match. "I don't know, for some reason I just struggled in the conditions tonight. It's one of the first times it's happened to me."
Despite a lackluster performance from Federer, a couple of points could have easily changed the outcome of the match. The 20-time Grand Slam winner was serving up 5-4 in the second, and had two set points before Millman came back to win the final three games of the set. Federer also had a set point in the third-set tiebreaker as well.
Millman Says Federer Had 'Off Day'
But every key point went to Millman, who looked strong throughout the match despite the heat and humidity. While the match became a milestone win for the 29-year-old Australian, he said that the way it happened took a little bit of the luster off of his accomplishment.
"I felt a little bit guilty today, because he didn't have his best day, and that's for sure," Millman said after his win. "I'm very aware he didn't have a great day in the office. Probably, to beat him, I needed him to have an off day and I needed to have a decent, good day."
Millman may have also had a subtle advantage heading into the match. He trained with Federer in Dubai earlier this year, something former world No. 1 Jim Courier said likely gave the younger player some insight into how to beat one of the greatest players in tennis history.
"When you get three, four, five reps with a guy you start to see their patterns, you start to get used to the spins," Courier said on the Tennis Channel.
Millman moves on to face Novak Djokovic in the quarterfinals. William Hill lists Djokovic as the 6/5 favorite to win the US Open, ahead of Rafael Nadal (2/1) and Juan Martin Del Potro (6/1), both of whom are on the other side of the draw.
In the women's tournament, the top seven seeds have all been eliminated, with defending champion Sloane Stephens – seeded third in this year's tournament – losing 6-2, 6-3 to Anastasija Sevastova in their quarterfinal match.
That now makes Serena Williams (11/8) the clear favorite to win an eighth US Open title. Others still in contention include Madison Keys (4/1), Naomi Osaka (6/1), and Sevastova (6/1).