Roger Federer defeated David Goffin 7-6 (7-2), 6-1 to earn his record 10th Halle Open title, giving him a grass court championship right before he heads to London for Wimbledon.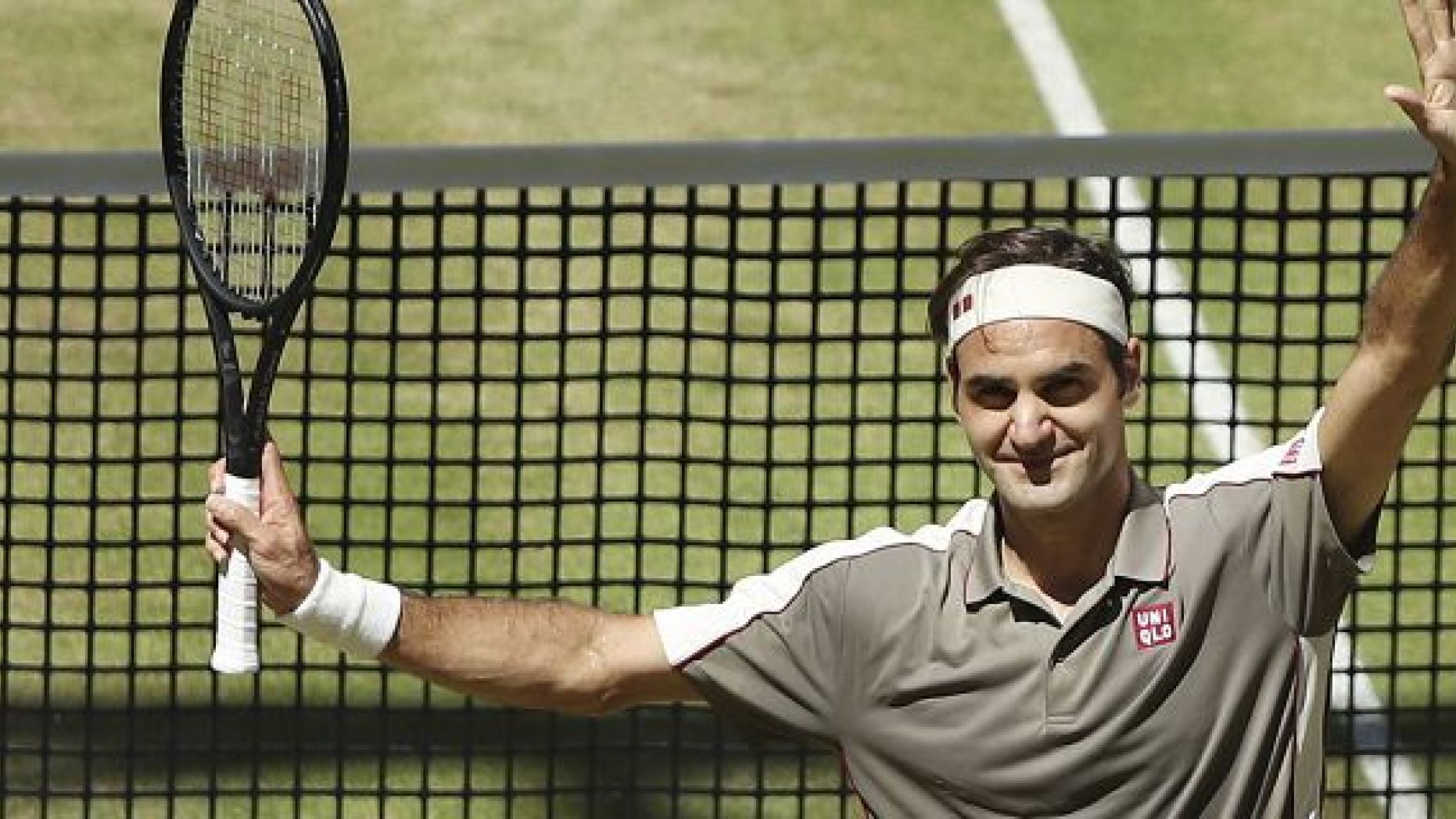 The win made Federer only the third player to win ten or more singles titles at the same event, joining Rafael Nadal and Martina Navratilova on that list.
Federer Closing In on Connors
The victory also marked Federer's third title of the year, and his 102nd career crown. That moves him only seven behind Jimmy Connors for the all-time tour record for tournament wins.
"Obviously it feels really good," Federer said after the match, via ATPTour.com. "When it was all over…it was the first time I really thought of how it felt winning because I didn't think I was visualizing, imagining how it would feel to win my 10th here. All of a sudden I was at match point. I wasn't even really nervous because I felt I had been playing good, I've been so balanced that I was just at a good place."
Federer's run through the event wasn't without its challenges. In both his second round match vs. Jo-Wilfried Tsonga and his quarterfinal with Roberto Bautista Agut, the 37-year-old was pushed to three sets. And in the final, Goffin got out to the faster start, having three break points at 2-2 in the first set, though Federer was able to hold and eventually win the set in a tiebreak.
"He was the better player for probably the first 10 games of the match," Federer said. "He had more chances. He had some big chances, too. But then I played a really good tiebreak."
Wimbledon Seed Impacted by Halle Victory
The win didn't change anything in the ATP rankings: Federer still sits in third place, behind No. 1 Novak Djokovic and French Open champion Rafael Nadal. But it could have an impact on the seeding of Wimbledon, which begins on July 1.
Wimbledon uses a different seeding method than the other Grand Slam events. While the top 32 ranked players are guaranteed to receive seeds, significant bonus points are added for performance in grass court tournaments. With his win at Halle, Federer should now be able to leapfrog Nadal for the second seed, guaranteeing that he won't have to play Djokovic unless both make the final.
That probably won't make a major difference in the outcome of the tournament, but it's an added boost for Federer, who is looking to win at Wimbledon for the ninth time. Federer last won the trophy at Wimbledon in 2017, and is a 10/3 pick to win the tournament this year, according to William Hill.
That makes him second choice behind defending champion Novak Djokovic, who is listed at 6/4. Djokovic has had more than his fair share of success at Wimbledon, having won the title four times in his career. Nadal (11/2) is the third choice, and is looking to build on his two Wimbledon titles, the last of which came in 2010.