Bryson DeChambeau comes into this weekend's Rocket Mortgage Classic as the clear favorite to defend his title, though even he admits it will take a little bit of luck to win again at Detroit Golf Club.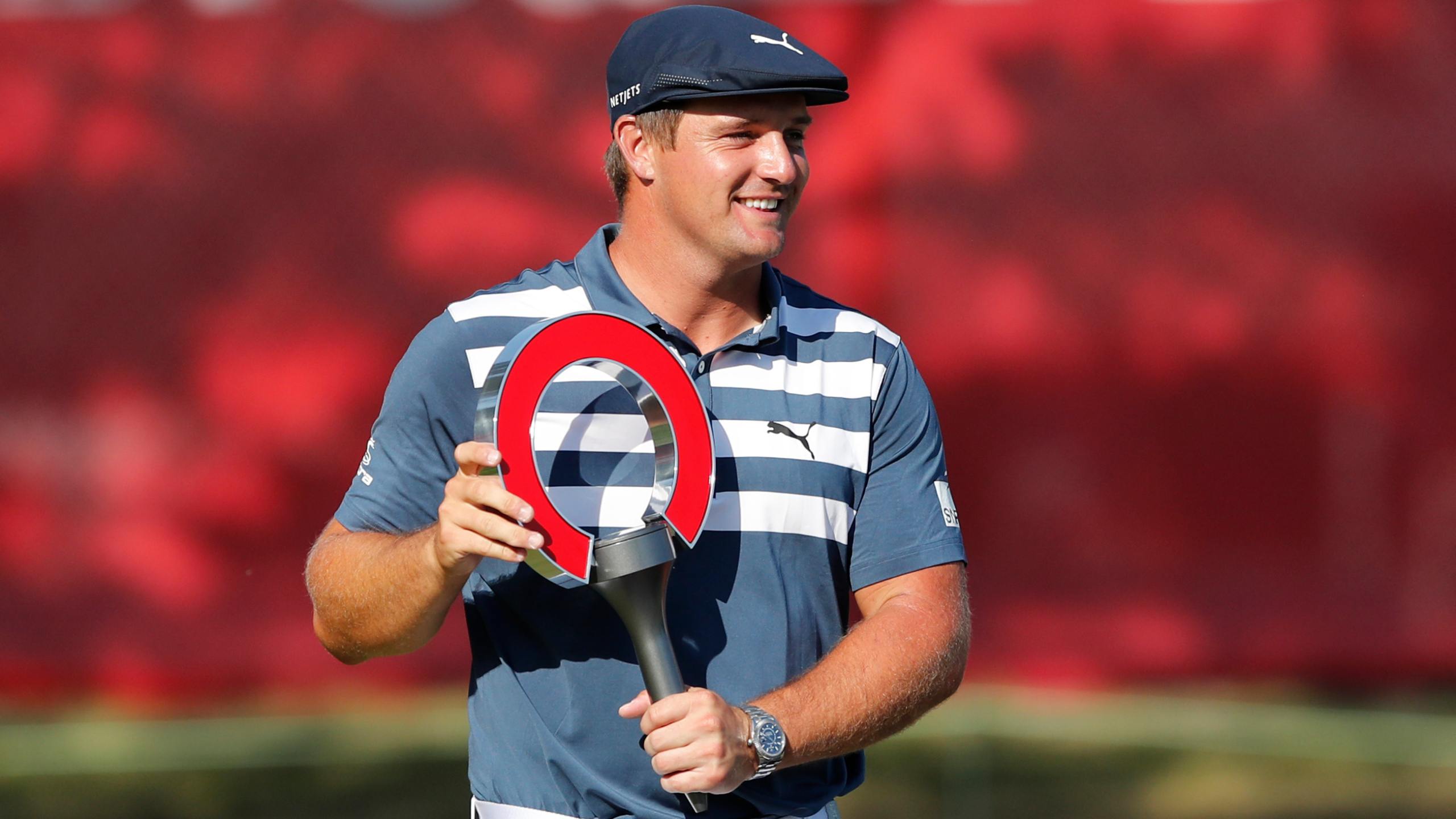 DeChambeau finished in the top 20 last week at the Travelers Championship, and nearly won the US Open two weeks ago before falling apart on the back nine on Sunday.
DeChambeau ready to show his power again
Last year, DeChambeau won the Rocket Mortgage Classic by three strokes. He used his incredible length off the tee to tame the golf course in one of the first displays of the strength he added in the offseason prior to 2020.
"It was a milestone to show everybody that this is a different way that I can do it and still win, so I was pretty proud of that," DeChambeau said, via Golfweek. "It gave me the confidence to win the US Open knowing that I can play a game that's not normal or is a little unique and different."
Oddsmakers are showing confidence that DeChambeau can do it again. FanDuel Sportsbook has made the defending champion a +750 favorite to win the Rocket Mortgage Classic this year.
---
Rocket Mortgage Classic Odds (via FanDuel Sportsbook)
Bryson DeChambeau: +750
Patrick Reed: +1500
Hideki Matsuyama: +1700
Webb Simpson: +1700
Will Zalatoris: +2100
Joaquin Niemann: +2300
Jason Kokrak: +2800
Matthew Wolff: +2800
---
DeChambeau says that he can do it again, but he acknowledged that it takes more than skill to win a golf tournament.
"People don't realize how much luck plays a factor. You can control a lot, but at the end of the day, still luck is a huge component of it," DeChambeau said. "Hope I get a little lucky [this week], it would be awesome."
Reed: Rain won't ruin Rocket Mortgage Classic
DeChambeau is far from the only player in the field capable of winning the Rocket Mortgage Classic. Patrick Reed (+1500) comes in as the second choice after posting solid, top-25 results in his past three tournaments. The world's No. 9 ranked golfer praised course officials for keeping Detroit Golf Club in playable shape after a deluge of rain fell on the course over the past week.
"The amount of water that was there was a huge amount," Reed told reporters, speaking of how the course looked on Saturday. "To come out and play and just find a couple wet spots there in the rough, it was very impressive how they were able to get the water out and the job that they were able to do to allow the place to drain and get the water out of there."
Reed said that the conditions could depress scoring a bit, but that someone will still need to shoot very low to win this weekend. "Being as soft as it is, there's going to be longer clubs to certain greens, but you're still going to be able to attack," Reed said. "If the weather's nice, I would still think you have to shoot at least 17, 16-under to win this golf tournament."
Other top picks to win the Rocket Mortgage Classic include Hideki Matsuyama and Webb Simpson, both of whom come in at +1700 odds.