The Dallas Cowboys will be without starting defensive end Robert Quinn for the first two games of the regular season after he violated the NFL's performance-enhancing drug policy.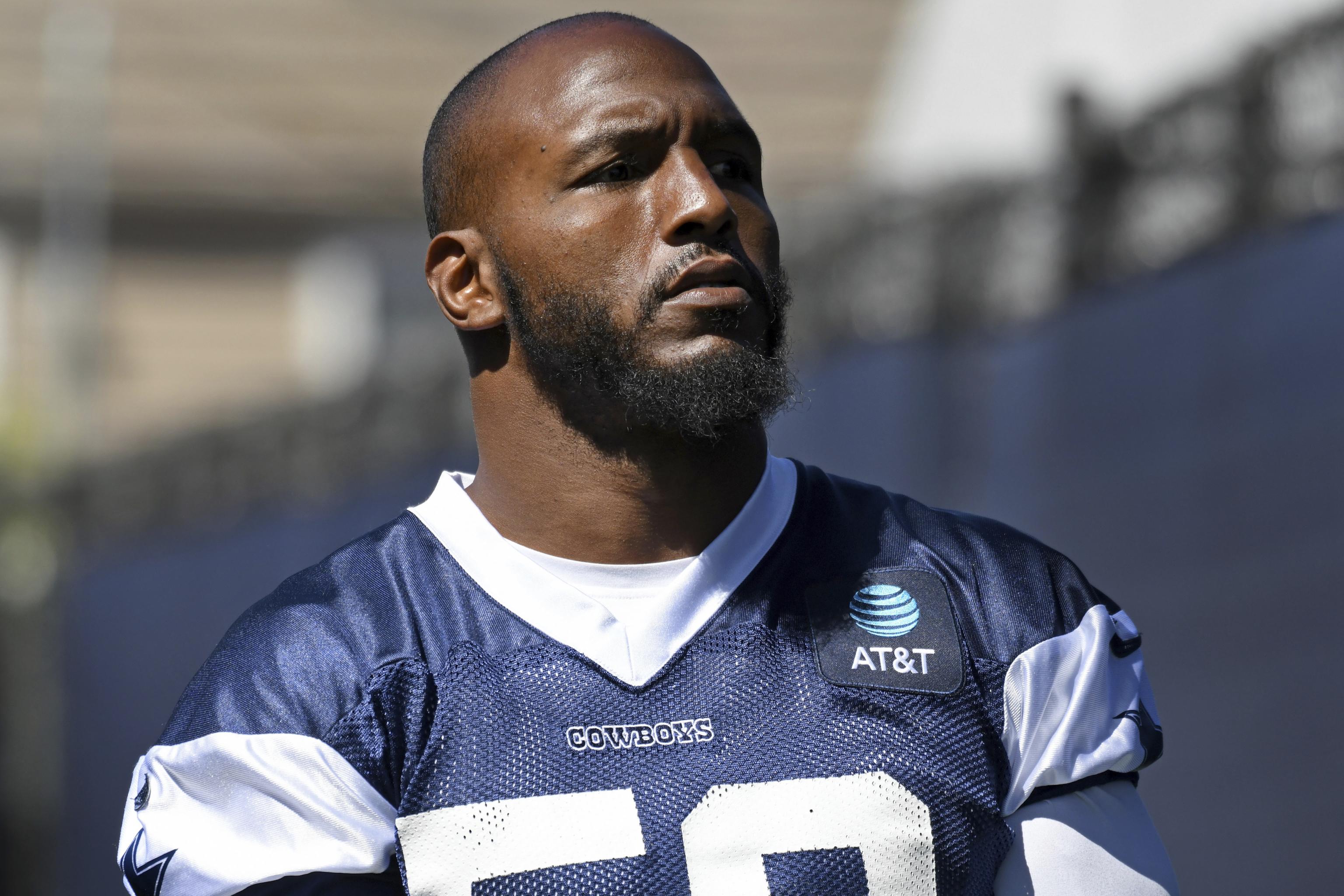 According to a statement by Quinn's agent, Sean Kiernan, Quinn tested positive for probenecid, which can be used as a masking agent for other substances.
Agent: Contamination Caused Positive Test
However, Kiernan vigorously defended his client, saying that the NFL's decision in this case was "tone deaf" considering the circumstances of the case.
Statement re: Robert Quinn pic.twitter.com/EY5D5KJslJ

— Sean Kiernan (@SKiernan78) August 8, 2019
"Rob has a medical history with seizures that requires him to take multiple doses of preventative medication daily to regulate them," Kiernan said in a statement. "He does not take any supplements and took nothing else during this period that would create a positive test for probenecid. In fact, he had no idea what probenecid was or what it was used for."
According to the statement, probenecid was used as a masking agent primarily in the 1980s and 1990s, but it is rarely found in players today.
"Rob tested at levels of 0.17 and 0.34 ng/mL of probenecid in his system," Kiernan wrote. "To put that in perspective, if probenecid was used as a masking agent for steroids the dose would have to be between 500-2000 mL. Based upon information provided by our expert, these levels are essentially non-existent and at such a low level they should have been considered a false positive."
Kiernan instead believes that the test may have revealed contamination at a pharmacy.
"Rob's legal team was able to obtain records from the pharmacy where Rob gets his seizure medicine filled," Kiernan wrote. "The records showed that they filled a prescription for probenecid prior to filling the prescription for Rob. Probenecid is not commonly filled and it was our belief that Rob's pills became contaminated."
Quinn Recovering From Broken Hand
The 29-year-old Quinn is entering his ninth year in the NFL. During that time, he has recorded 69 sacks and made two Pro Bowl games. After spending the first seven years of his career with the Rams – first in St. Louis, then in Los Angeles – he was traded to the Miami Dolphins in 2018. He was then traded to Dallas in March in exchange for a sixth-round pick in the 2020 NFL Draft.
It's unclear who will pick up playing time for Dallas in Quinn's absence. Because he had broken his hand, it was already uncertain that Quinn would be ready to play on Week 1 of the regular season, so there was already a fight for playing time brewing in Cowboys camp. There are several players who now have a better shot at grabbing a roster spot that would slot them in as the last man in the defensive rotation, including Taco Charlton and Kerry Hyder.
While Quinn was expected to be a key contributor to Cowboys' defensive line, his loss won't move their odds much heading into the season. At FanDuel Sportsbook, Dallas is listed at 25/1 to win the Super Bowl, with the over/under on the team's win total being set at nine victories on the season.