The first prop bet of the 2018 Super Bowl paid off on Thursday when New England tight end Rob Gronkowski was cleared from concussion protocol. Sports books thought the All Pro player was going to be in action on Sunday. They posted a line of -150 he would play and a +120 he would miss the game.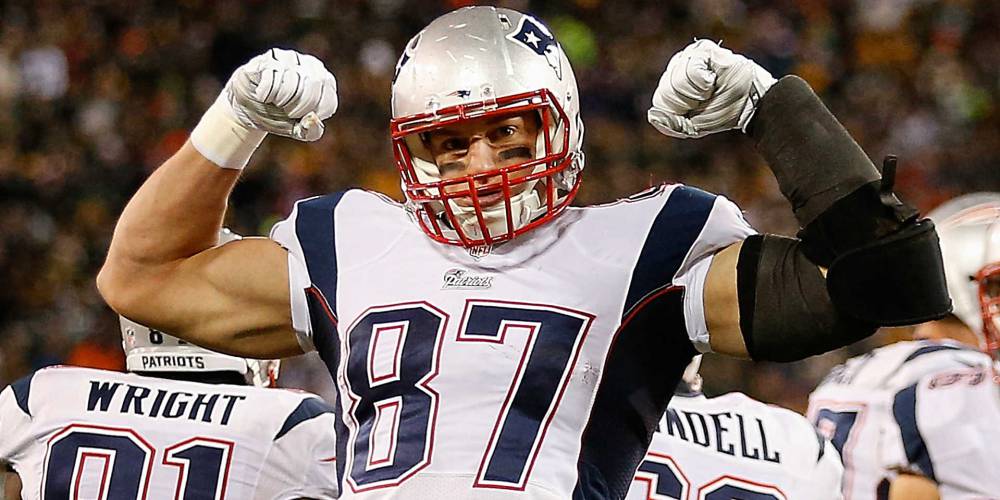 The 6-foot-6, 285-pounder suffered a head cranial concussion Grade 1, the least severe of that type of injury, in the AFC Championship game nearly two weeks ago when he had a helmet-to-helmet hit with Jacksonville linebacker Barry Church.
Gronkowski told reporters on Thursday he didn't feel like it was a dirty play despite Church being fined $24,309.
"It's football," he said. "It is what it is. It's a split second to make a decision. It's running full speed one way, I'm going the other way. It's just part of the game. It happens."
Week Off Significant
He immediately went into the protocol and in order to get back on the field he had to be cleared not only by the team's doctor but an independent neurological consultant as well. The seven-day break before the start of Super Bowl preparations were extremely beneficial to the healing process.
An injury report listed him as probable and worked out with the team in non-contact drills. Gronkowski never doubted he would play in Sunday's big game.
"Just did every step, every day, and everything went smooth," he said to reporters after the news broke. "I knew it was going to happen. It was just when."
Difficult to Defend
Now it's the defensive coaching staff of the Eagles turn to have a headache. They must try and stop one of New England's most powerful offensive weapons.
It is a position they have not had much success controlling this season. Football Outsiders has the Eagles ranked No. 17 when it comes to stopping tight ends. The best at that position poses a special problem because he is too big for safeties to defend and too fast for linebackers.
Defensive coordinator Jim Schwartz will have to find a way to keep Gronkowski in check, especially in the red zone. It will be a monumental challenge considering the Patriot player finished the regular season with a team-high 69 catches for 1,084 yards and eight touchdowns.
Breakout Game?
Gronkowski is the first player behind the two quarterbacks in the MVP odds. New England's Tom Brady is 4-5, Philadelphia signal caller Nick Foles is 7-2 and the tight end follows at 10-1. No player at that position has ever won the award.
Brady definitely relies on him. In the two games his teammate missed during the regular season Brady's quarterback rating was more than 10 points below his season average.
Sports books believe in Gronkowski's influence. They have his over/under on total receiving yards at 72.5 the most of any Patriots player. He is also a +130 to score a touchdown and the over/under on the number of receptions is five.