Polarizing NASCAR driver Ricky Stenhouse Jr. found a new team for next year. The 32-year-old was dropped by Roush Fenway Racing, but was picked up on Wednesday by JTG Daugherty Racing.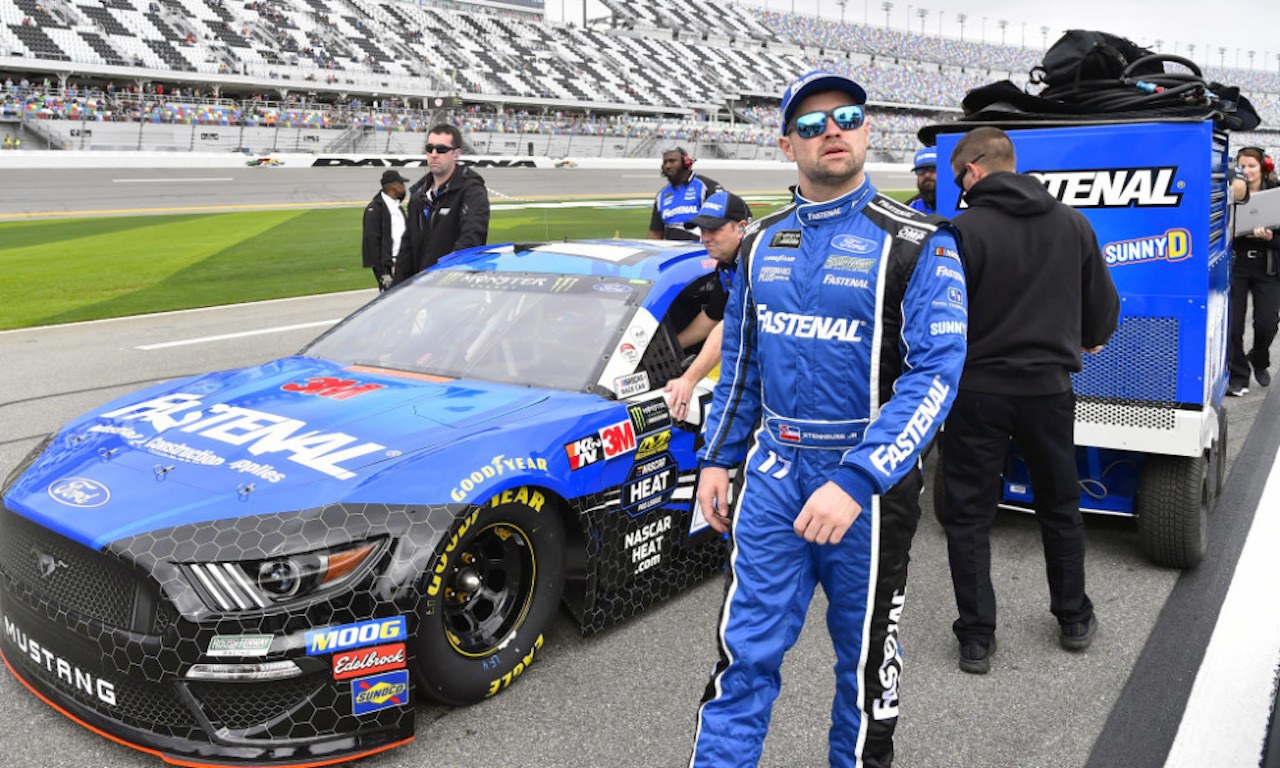 Stenhouse had been with Roush Fenway for seven seasons and 251 Monster Energy Series starts, but had just two victories in that time. Owners decided to bring in Chris Buescher to drive the No. 17 car next year. He had been driving for the two-car, JTG Daugherty Racing team, so the move is basically a swap.
"I'm thrilled to have the opportunity to join JTG Daugherty Racing next season," Stenhouse Jr. said in a team release. "To be able to see what Tad, Jodi (Geschickter) and Brad (Daugherty) have built over the years says a lot about the team and the organization, both on and off the track. JTG has grown from a small team in a barn to a two-car team with more than 100 employees, and I'm looking forward to joining the family. I'm grateful for the opportunity, and ready to go win races with the ultimate goal of making the Playoffs and competing for a championship."
Stenhouse's Style Annoys Other Drivers
Stenhouse has long been a controversial driver. In the first three races of this season, he managed to annoy three of his fellow drivers. Impressive? Maybe. Good for his reputation? Not so much.
Joey Logano was the most vocal of the drivers. In February he was heard on his radio griping about Stenhouse.
"Ricky Stankhouse. God, he sucks. He's awful," Logano said to his crew.
Word got back to Stenhouse, and he was critical of his fellow Ford driver.
"I don't really appreciate it," Stenhouse said. "I feel like I do everything that I have to do to make sure our car stays in the front. We led the most laps of any of the other Ford drivers, and yet they all want to run their mouths."
Erik Jones and his crew chief, Chris Gayle, also took a shot at Stenhouse after the two made contact at the Penzoil 400. Jones was overheard on his radio slamming Stenhouse.
Gayle: "You have a little damage."
Jones: "Yeah you can thank the 17."
Gayle: "You must've talked bad about him in Daytona. You got off the approval list. … It's a long day. That 17's gonna have to not be such a dumbass."
Wait Til Your Father Gets Home
Even though Brendan Gaughan is 44-years-old, he can still draw the ire of his parents. Gaughan was involved in a huge crash last Sunday at Talladega that caused his car to flip.
Fortunately the car fell on its wheels, and Gaughan was unhurt. Unfortunately his parents were probably going flip when they find out what happened to their son.
"In 22 years of NASCAR racing, I've flipped a ton in the desert, I've never flipped a stock car until now, Gaughan told reporters after the race. So my mother and father might be a little upset. I'm 44, but I still have a mommy and a daddy. I think they're probably a little hot right now but I'll cool them down."
This Week's Odds, Pick
NASCAR is in Kansas for the Hollywood Casino 400. Martin Truex Jr. and Kevin Harvick are the favorites at 9/2. We like Kyle Busch at 5/1. Those are long odds for Busch, and he has had success at Kansas Speedway, including winning in 2016.