Rickie Stenhouse Jr. got a surprise this week when his employer, Rousch Fenway Racing, dropped him from their lineup. Stenhouse is the third driver to lose his ride this season.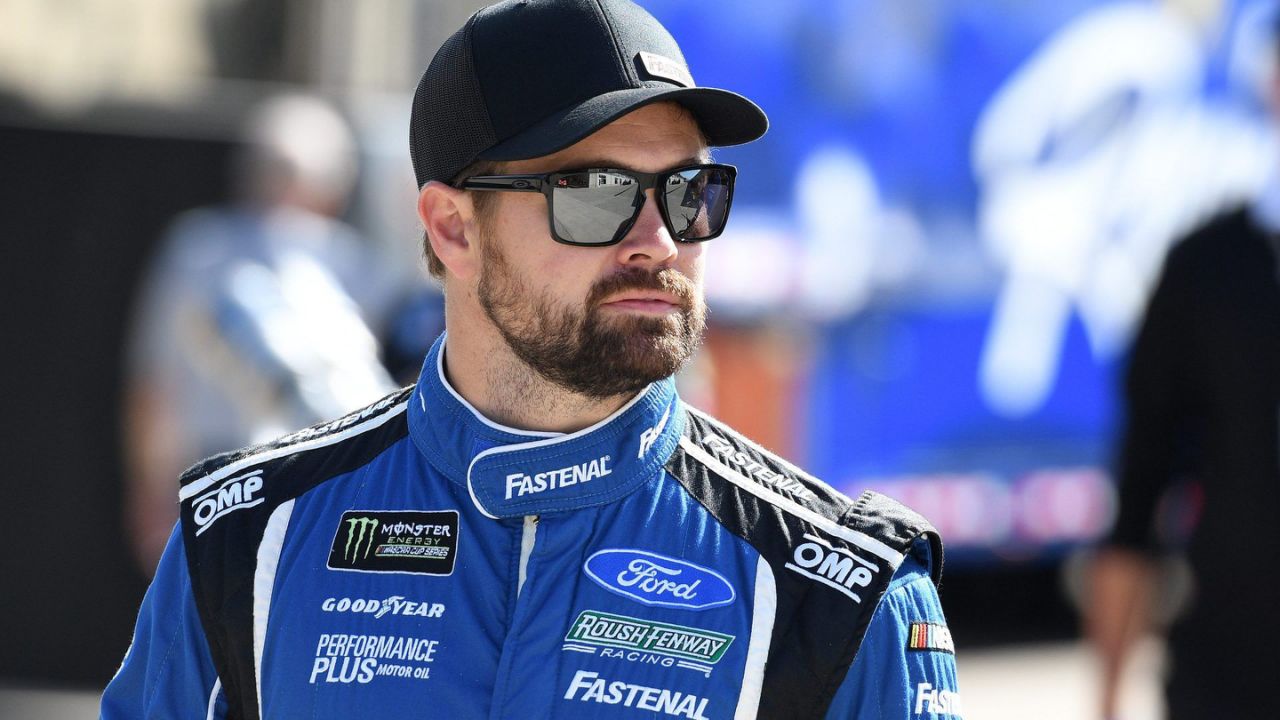 Matt DiBenedetto was the first to hear he would be without a car. Leavine Family Racing told the 29-year-old they were not bringing him back next season. It was awful timing on the team's part, since they informed DiBenedetto right after he nearly won at Bristol on Aug. 17.
The next driver fired was Daniel Hemric. The Richard Childress Racing driver was informed last week that he wouldn't be back. He had only been on the Cup Series circuit for one season. He sent out a post on Twitter after the news broke.
"Forever grateful to Richard & everyone at @RCRracing for the opportunity. I'm disappointed it ended like this, but we've got nine more races together & some team goals that are still within reach. I'm going to do all I can to make sure we get those & finish the season strong."
Stenhouse Replacement Named
It didn't take long for RFR to name Stenhouse's replacement. Chris Buescher will take over the No. 17 car.
"Jack Roush and John Henry have emphasized that they believe in my ability to compete at a high level in their race cars; and that is the expectation," Buescher said. "This is a bit of a homecoming for me, and I am very excited to be able to return to Roush Fenway and pick up where we left off in 2015; winning the NASCAR Xfinity Series Championship."
Co-Owner Jack Roush didn't give a reason for the change, but was complimentary regarding Stenhouse in a press release.
"We can't say enough about Ricky and his contributions to Roush Fenway Racing," Roush said. "We're proud to have been a part of Ricky's development from ARCA to Xfinity and, ultimately, the Cup Series. He has served as a great representative to our partners, while helping to accumulate numerous accolades, wins, and multiple championships on the race track. We wish him well as he enters the next chapter of his career."
Revolving Door Continues
Two Xfinity drivers, Christopher Bell and Buescher, were promoted. While Beuscher takes over for Stenhouse, Bell is getting promoted to take DiBenedetto's spot.
When DiBenedetto was told he wouldn't be back, several drivers came to his defense, saying that he should have a ride next season. Apparently the owners at Wood Brothers Racing listened. When Paul Menard announced his retirement from full-time racing, they quickly snatched up DiBenedetto.
"When Paul let us know he was going to step away from Cup, our first question was, of course, 'Who should we get?'" team co-owner Eddie Wood said. "First thing out of Paul's mouth was, 'Get Matt.' So we did."
This Week's Odds, Pick
NASCAR is at Charlotte Motor Speedway for the Bank of America Roval 400. The favorite is Martin Truex Jr. at 3/1. We like Chase Elliott at 8/1.