The IndyCar Series will have fans in attendance for the first time this season at this weekend's REV Group Grand Prix at Road America doubleheader. The move comes despite increasing numbers of COVID-19 cases in the United States. The World Health Organization on Wednesday reported 89,134 COVID-19 cases in the country.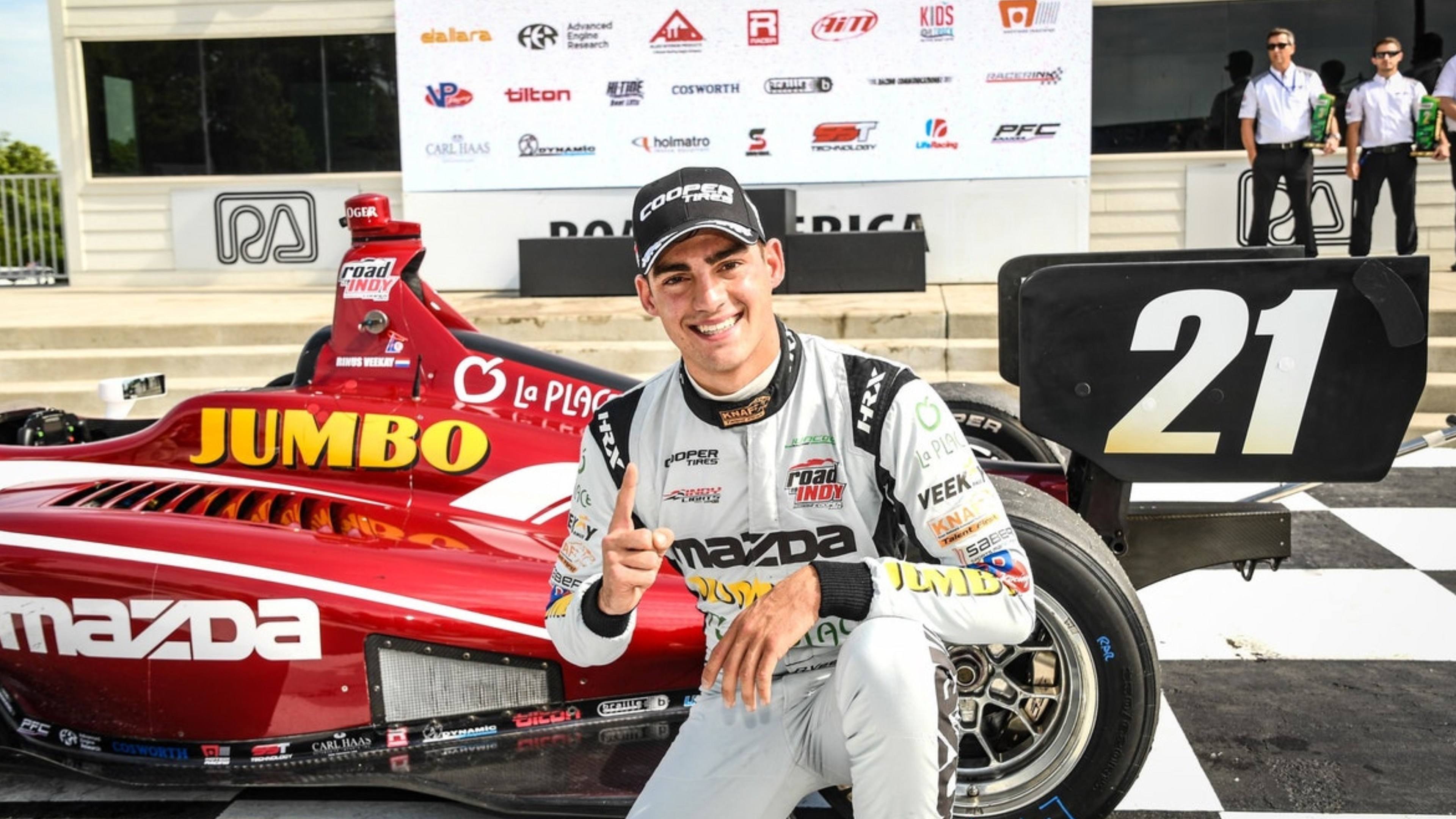 Crowds had been prohibited at the previous two races, the Genesys 300 at Texas Motor Speedway, and last weekend's GMR Grand Prix at Indianapolis Motor Speedway.
Officials at Road America, located in Plymouth, Wisconsin, say they have protocols in place to protect fans and drivers. Some of the measures include purchasing tickets in advance and having temperatures taken at the gate before admittance.
Mike Kertscher, Road America's president and general manager, told The Milwaukee Journal-Sentinel that the track is taking the safety measures seriously.
"There's challenges with everything," Kertscher said. "But being patient and being fluid and understanding each event has a little more customization given the current times, I think we're getting through it."
Drivers React to Fans at REV Group Grand Prix
The IndyCar Series was supposed to begin in March, but the season was put on hold because of the COVID-19 global pandemic. Five races were canceled and another rescheduled for October.
Odds for Race 1 of REV Group Grand Prix
| | | |
| --- | --- | --- |
| Driver | To Win | Top 3 |
| Scott Dixon | +225 | -200 |
| Will Power | +500 | +115 |
| Josef Newgarden | +600 | +135 |
| Simon Pagenaud | +650 | +145 |
| Felix Rosenqvist | +800 | +200 |
| Alexander Rossi | +800 | +200 |
| Colton Herta | +1100 | +275 |
| Graham Rahal | +1500 | +350 |
| Ryan Hunter-Reay | +2200 | +650 |
| Jack Harvey | +2800 | +700 |
| Takuma Sato | +2800 | +700 |
| Santino Ferrucci | +3300 | +800 |
| Patricio O'Ward | +5000 | +1200 |
Source: DraftKings 
The season resumed on June 6 with the Genesys 300 at Texas Motor Speedway, but without fans in attendance. The next race was the GMR Grand Prix at Indianapolis Motor Speedway, again run without fans.
With this weekend's two races allowing fans, drivers are excited to perform in front of even a small crowd.
"To finally have fans, especially at Road America, it really makes the race weekend," Rinus VeeKay said. "Normally when you drive through there, you can smell the barbecues. It would be less fun if we had no fans there. Of course, it's different still. At least there's people that will be able to see us drive in real life. I'm happy with that, and I think the fans will be happy with it, too."
Driver Simon Pagenaud said it will be hard not greeting fans.
"I think it's a very tough time we're in right now," Pagenaud said. "We just all have to adapt. Obviously, health and safety is first."
Road America Prepared for Crowds
This is not the first time Road America has had fans in the stands this year. The racetrack hosted the national, club-level SCCA June Sprints, rescheduled SVRA vintage races, and a second round for MotoAmerica.
The number of COVID-19 cases in Sheboygan Country, where the racetrack is located, is fairly low. There have been a total of 224 cases and four deaths.
Still, facility officials are putting in as many preventative measures as possible, including giving every fan a kit that includes a face covering and sanitizer. Kertscher said they will be prepared, no matter how many people show up.
"Quite frankly, we don't know what the attendance is going to be," Kertscher said. "That's why at some point it may be closed. We may not allow ticket purchases at the gate. It'll be a game-time decision, depending on how things go."