It was the story that wouldn't go away, but retired Dallas Cowboy Jason Witten finally quashed the rumor on Monday. The All-Pro tight end, who will certainly become a Hall of Famer when eligible, denied he was returning to the team.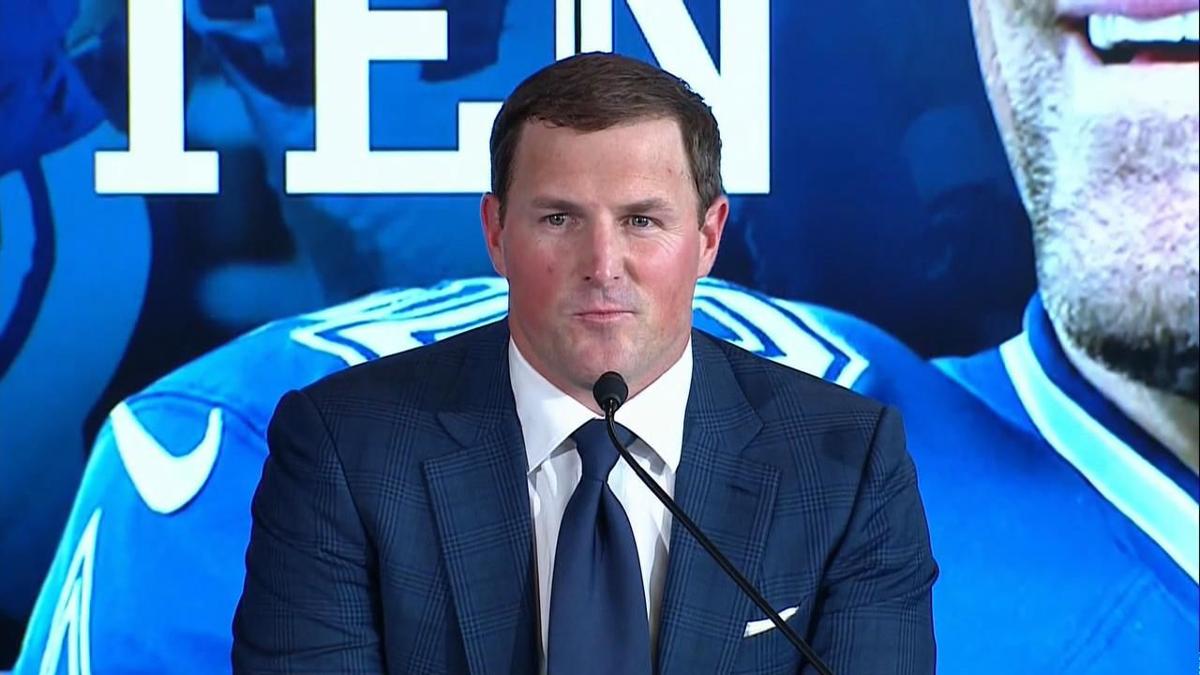 The 36-year-old told the Dallas Morning News that there was no validity to the report that the Cowboys had contacted him about returning. Witten got a job as an analyst for ESPN's Monday Night Football.
"There's nothing there," Witten said. "Look, I'm enjoying where I'm at. Those guys are red-hot. They don't need to change a thing with the way they're playing and the way that defense is playing. They're in good shape and so am I."
Birth of Rumor
News about Witten coming out of retirement began two weeks ago when a Dallas-area sports talk radio station slyly suggested the team was planning a big surprise, hinting that it might be a famous player coming out of retirement. The news was seen as an attempt to get ratings, and no one followed up on the story.
That s until ESPN's Adam Schefter came out with a report a couple of hours before Sunday's Dallas home game against Philadelphia. Schefter said that Cowboy coach Jason Garrett had tried to convince his former player on multiple occasions to rejoin the team.
Garrett's response to the rumor was one word: "No," he said on his radio show on the same station that began the gossip.
Owner Jerry Jones was more verbose in his denial, saying the team never reached out to Whitten.
"We haven't at all," Jones said. "What you are seeing is probably lingering aspects of Jason (Witten) saying I will never quit wanting to play. So you are seeing that. There has been no serious [discussion] and none serious that would be of the nature of him seriously playing."
Team Beginning to Jell
The Cowboys had some issues at not only tight end, but at wide receiver as well. The team lost receiver Dez Bryant in addition to Witten. Witten played 15 years with Dallas, and finished his career second in NFL history in receptions (1,152) and receiving yards (12,448) by a tight end, trailing only Tony Gonzalez in both categories.
Dallas was looking for an impact player at either position and might have found it with Oakland Raiders wide receiver Amari Cooper. The team traded away a first-round draft pick for Cooper.
Cooper has been with the team since the Nov. 5 game against Tennessee, and in six games he has 40 receptions for 642 yards and six touchdowns. He had all three of the team's scores in Sunday's 29-23 overtime victory over the Eagles.
"When I thought of playing in the NFL as a youth, this is the perfect example of that," he said about scoring the game-winning touchdown in overtime. "Everything from the city, the facilities, winning, watching that defense out there, watching that offense out there…it's a dream come true."
The play of Cooper has also seemed to have helped the tight ends. Blake Jarwin and rookie Dalton Schultz had a combined 10 catches for 92 yards on Sunday.
Garrett was pleased at the performance of the two players.
"Blake Jarwin really came up big over and over and over again," Garrett said. "Made some contested catches, made some strong runs after the catch and made some positive plays. And then Schultzy at the end, a big play on that last drive."