It is a debut Retief Goosen has anticipated for quite some time, but now that he readies to tee it up at the Oasis Championship on Friday, he knows winning his first Champions Tour event is a longshot. The last person to win his inaugural event was Miguel Angel Jimenez at the Greater Gwinnett Championship in 2014.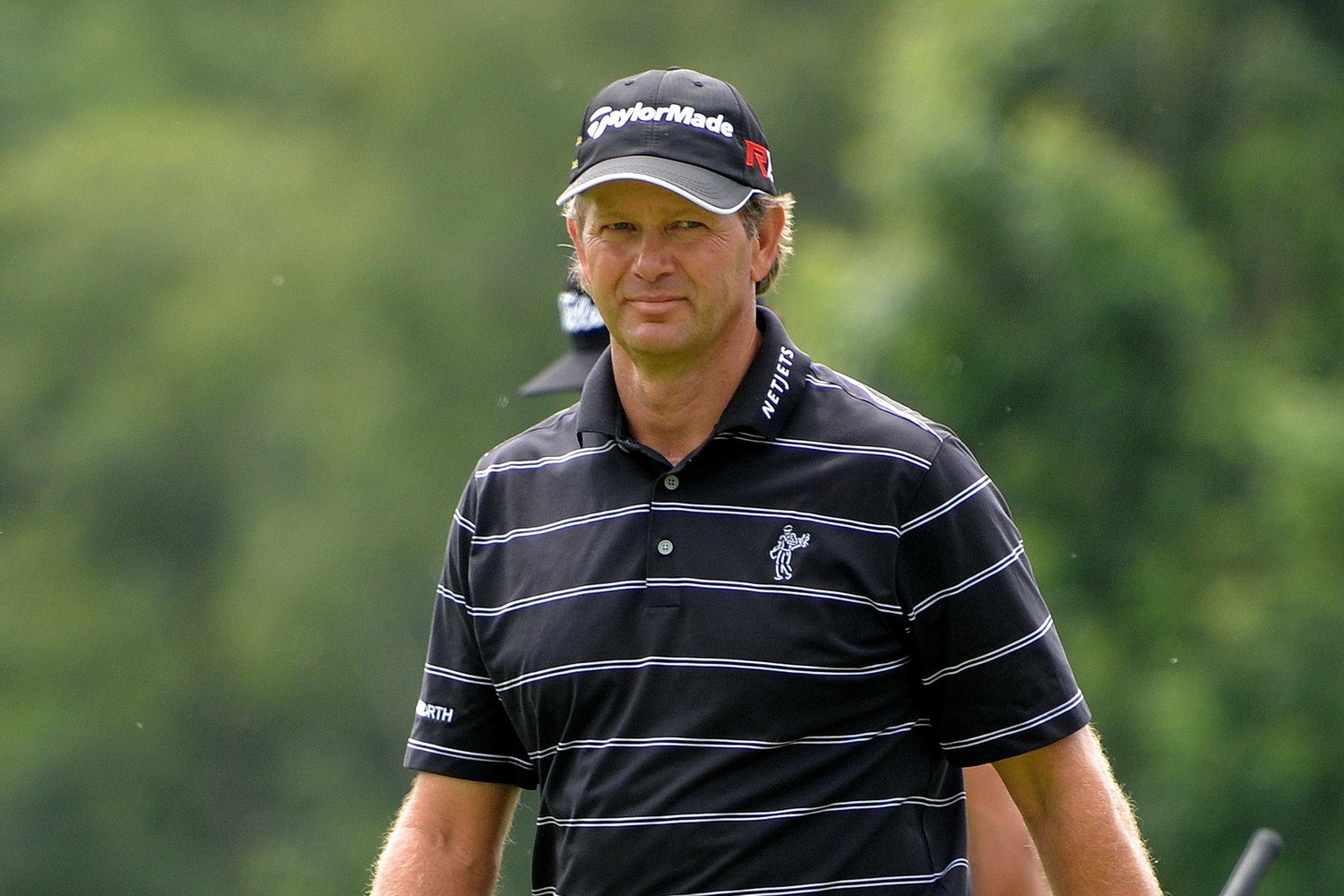 Oddsmakers agree Goosen's chances are low. They have him at 12/1, along with David Toms and Scott McCarron. Bernhard Langer is the favorite at 4/1, with Fred Couples at 9/1.
Still Goosen is ready to join his peers on the 50 and over set. He has only played in two professional golf tournaments, the Sanderson Farms Championship in November, and The RSM Classic in October. He missed the cut in both. He told PGA Tour.com that he needs to get tournament ready to compete.
"Unfortunately I haven't played any sort of tournament golf for quite some time," Goosen said. "I played two events in the past four and didn't play well. I know I have some work to do to get myself some consistency going."
Preparing in Different Ways
Knowing that he was turning 50 last Sunday, Goosen spent the last few months practicing and training for the Champions Tour. He also has new clubs in the bag.
"I've practiced quite a lot to get ready," Goosen said. "I also went through an equipment change. After 19 years with TaylorMade unfortunately they let me go, and so I've signed with Callaway. There's been a lot of club testing and ball testing. I need to find a little combination of everything falling together."
This week should give Goosen an idea how he will do on this tour. It is a prospect that excites the South African, but also is a bit nerve wracking.
"I think it's fair to say I'm not as comfortable as I'd like to be," Goosen said. "But you never know till you get to playing and focusing and get out there and play. I might just have everything fall into place perfectly and start off great. Or, it might take a few weeks to find my stride."
Immediate Test
The event at Boca Raton will be a good barometer for where Goosen stands with the other golfers. In addition to Langer, eight of the nine top money winners are entered.
If it is anything like his PGA and European Tour days, he should be fine. Goosen won the US Open twice, as well as five other PGA Tour events and 24 international tournaments. But his last victory was 10 years ago, though he did finish tied for sixth at last year's St. Jude Classic.
When a player is 50, however, competing on the regular tour can be a grind, and is fraught with frustration. Goosen is ready to play with golfers that aren't 20 years younger than him.
"I really think I'm sort of ready for a move away from the other tours, being 40 yards behind the youngsters and you don't recognize half the field," Goosen said. "After playing the other tours for 28 years, I'm ready for a little change. I'll play a couple of events on the PGA TOUR, but 90 percent of my events will be on the Champions Tour. I want to get back into playing."