Las Vegas Sands founder Sheldon Adelson died on Jan. 11 at age 87. He died within days of taking a leave of absence as the company's CEO to restart cancer treatments. Adelson successfully built a casino empire and amassed billions, but his political and online gaming legacy may prove as divisive as his casinos were profitable.
Adelson, the son of an immigrant cab driver, was something of a jack of all trades. But once he and his partners launched the technology conference COMDEX, he became laser-focused on the promise of Las Vegas. When he died, Adelson's net worth, according to Forbes, was $33.4 billion.
From Geek Week to the Venetian Canals
Publishing an early computer trade journal, Adelson and his partners realized there was real money to be made in trade shows. In 1979, they launched COMDEX, just as the computer industry started its growth spurt. COMDEX soon became one of the largest trade shows in the world. Known as "Geek Week," every technology company saved their biggest announcements for the show.
Adelson's purchase of the Sands Casino in 1989 was, in part, motivated by the convention space requirements for COMDEX. In 1995, Adelson sold COMDEX to the Japanese conglomerate SoftBank for a cool $800 million.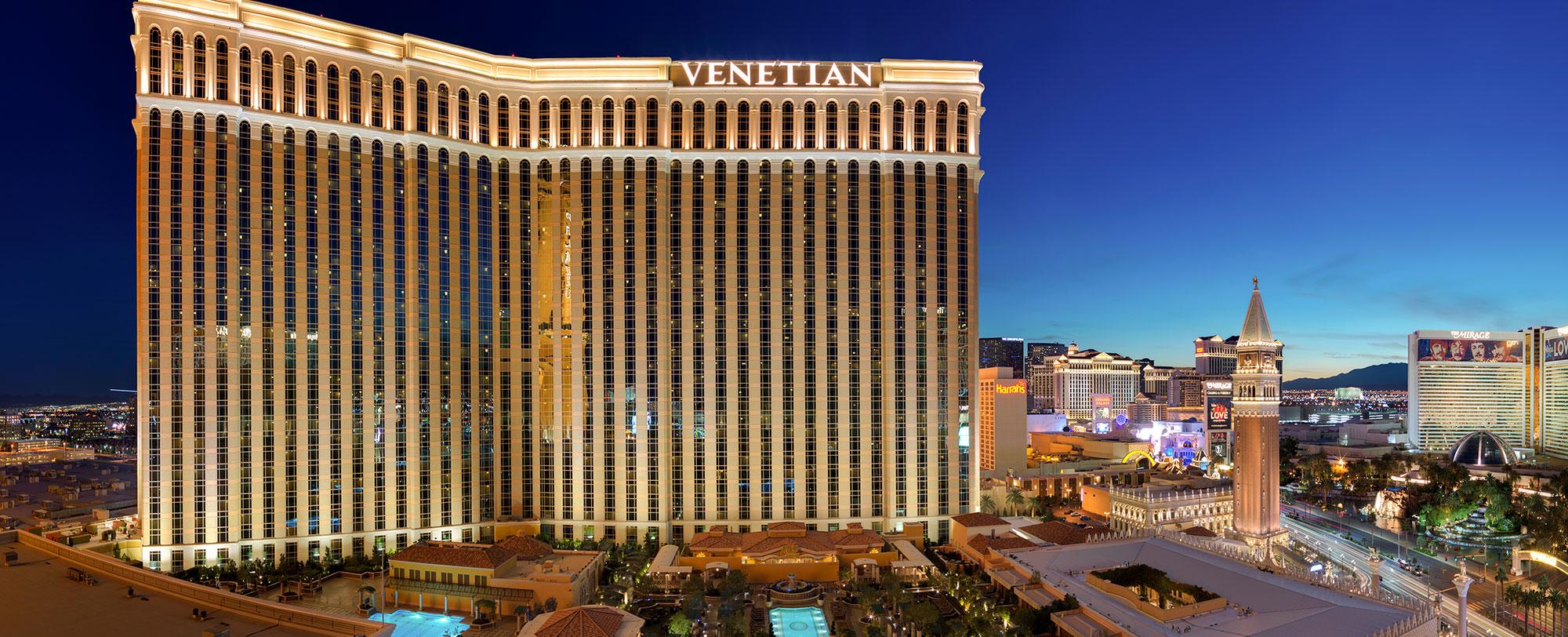 With the proceeds from COMDEX, Adelson began building his casino empire in earnest. The Venetian, built on the imploded ashes of the Sands, opened on the Las Vegas Strip in 2003. Three years later, it was joined by The Palazzo. In 2007, the Venetian Macao, opened its doors, the first of Adelson's Asian casino properties.
In the months before Adelson died, there was talk that his Vegas properties were up for sale. Soon after, Adelson was looking at expanding into Texas. Those plans will now be in the hands of Las Vegas Sands acting CEO, Robert Goldstein.
Adelson's Anti-Online Gaming Lobby
Adelson was one of the Republican Party's largest donors and, given America's divisive political climate, it's no surprise that he wasn't universally appreciated. But, Adelson was also disliked by an unlikely source — poker players.
Although initially agnostic about the growth of online gambling, Adelson became a staunch opponent. In 2011, the US Department of Justice (DOJ), formally reinterpreted the 1961 Wire Act, opening the doors to legalized online gaming. In 2013, Nevada became the first state to legalize intrastate online gambling, starting with online poker.
New Jersey followed suit that same year. Pennsylvania joined the fray in 2017, but soon after, the DOJ changed its mind, with Adelson's help.
In 2014, Adelson formed the Coalition to Stop Internet Gambling, which poured money into the coffers of politicians. It tried, but was unsuccessful, in introducing laws prohibiting online gambling. But, with a sympathetic administration, it was able to get the DOJ to reverse its opinion on online gambling in this Nov. 2, 2018 memo.
While the opinion, tied directly to Adelson's lobbying efforts, hasn't resulted in the cessation of existing online gambling, it stalled its expansion. Since then, Las Vegas Sands' brick-and-mortar poker rooms have been the object of sporadic boycotts by online poker fans.