Renee Zellweger is the runaway favorite to win Best Actress at the 92nd Academy Awards for her portrayal of Judy Garland in "Judy," directed by Rupert Goold. According to William Hill's latest update, Zellweger is 1/5 odds to win Best Actress at the upcoming Oscars, with Scarlett Johansson the second-favorite at 6/1 odds.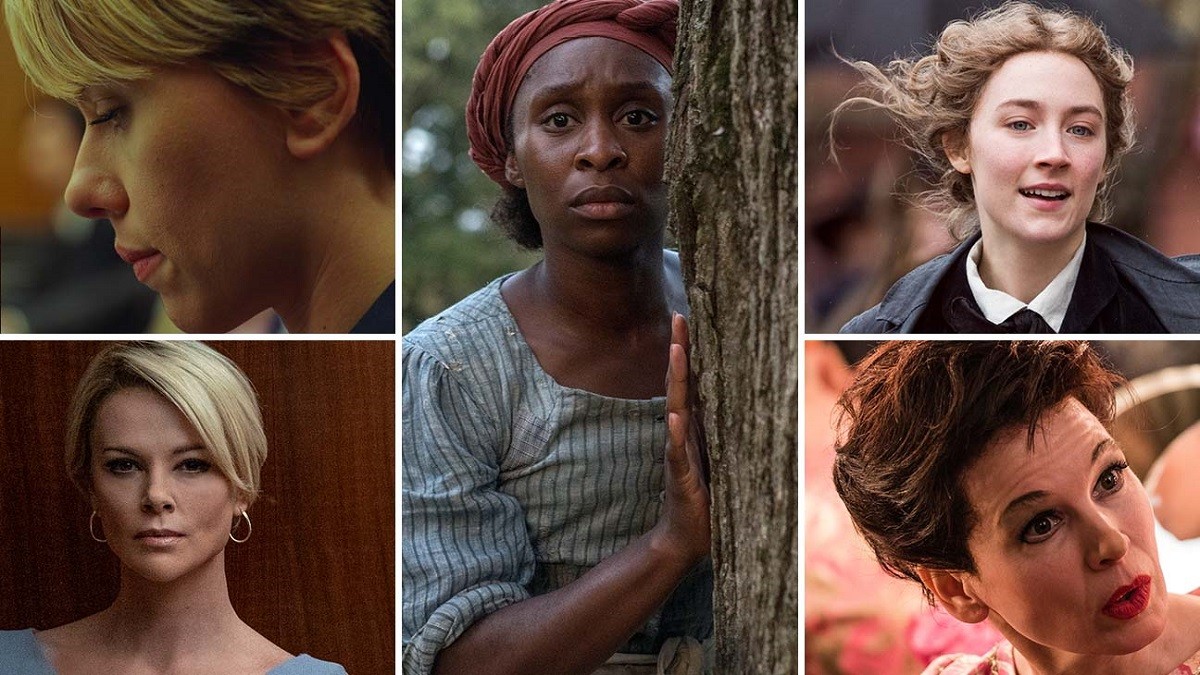 Zellweger has been nominated for Best Actress twice —  in consecutive years — for her roles in "Bridget Jones' Diary" (2001) and "Chicago" (2002). She lost out to Halle Berry and Nicole Kidman.
Best Actress Odds
Renee Zellweger 1/5
Scarlett Johansson 6/1
Cynthia Erivo 20/1
Saoirse Ronan 20/1
Charlize Theron 33/1
Johansson received her first Best Actress nomination this year for "Marriage Story." The Academy also nominated Johansson for Best Supporting Actress for her role in "Jojo Rabbit" as the mother of an imaginative German child during WWII.
Last year, Olivia Colman won Best Actress for her role as Queen Anne in "The Favourite," directed by Yorgos Lanthimos.
Renee Zellweger (Judy)
"Judy" was widely panned by critics and hardcore fans alike who saw it as little more than a saccharine biopic. However, Zellweger put in an impressive performance playing a fragile, pill-addled Judy Garland.
"Zellweger's performance is credible, with agitated flutters and filigreed touches, though it leans hard on Judy's tremulous fragility, as if she were a panicked hummingbird," wrote Manohla Dargis in her review for the New York Times.
Zellweger plays a washed-up Judy Garland struggling to put her career back together in London 30 years after she stole the show as a teenager in the "Wizard of Oz" (1939). Zellweger is a huge favorite at 1/5 odds to win Best Actress.
Scarlett Johansson (Marriage Story)
Johansson seems like a viable value pick if you're looking for an Oscars upset. Johansson is currently 6/1 odds to win Best Actress, but that's fairly far off from the consensus favorite, Zellweger.
Johansson played a young mother and actress in the middle of a difficult divorce in "Marriage Story" (directed by Noah Baumbach). The emotional scene in her lawyer's office locked up the nomination for Johansson. Surprisingly, she had never been nominated in this category before. She's also making history by becoming one of the rare thespians to get nominated in two separate categories.
Cynthia Erivo (Harriet)
Cynthia Erivo took on a tough role to bring historical figure, Harriet Tubman, to real life. Tubman, a former slave turned abolitionist, risked her own life to guide runaway slaves to freedom with the underground railroad prior to the Civil War. Erivo gave a commanding performance and might have had better odds than 20/1 if Harriet was ranked among the best films of the year.
Saoirse Ronan (Little Women)
Saoirse Ronan earned her third Best Actress nomination in the last five years. In the remake of "Little Women," directed by Greta Gerwig, Ronan played the role of Jo. If more people saw Gerwig's version of "Little Women," Ronan would have had better odds. William Hill listed Ronan at 20/1 odds to win Best Actress.
Ronan appeared in Gerwig's directorial debut as the precocious teenager in "Lady Bird" (2017).
Charlize Theron (Bombshell)
Charlize Theron took on the role of real-life news anchor, Megyn Kelly, in "Bombshell," directed by Jay Roach. The film follows the lives of three women who worked for Roger Ailes at Fox News. Theron is the long shot on the board at 33/1 odds to win Best Actress.
Nominated twice before, Theron won Best Actress in 2003 for her role in "Monster" as a serial killer.
We compiled a complete list of 2020 Oscars nominations. We also have odds updates for Best Film and Best Director.