The Boston Red Sox won a league-leading 108 games this season, enough to set a new franchise record and clinch home-field advantage throughout the American League playoffs. But despite those accomplishments, they'll still play the role of underdogs in their ALCS matchup with the defending World Series champion Houston Astros.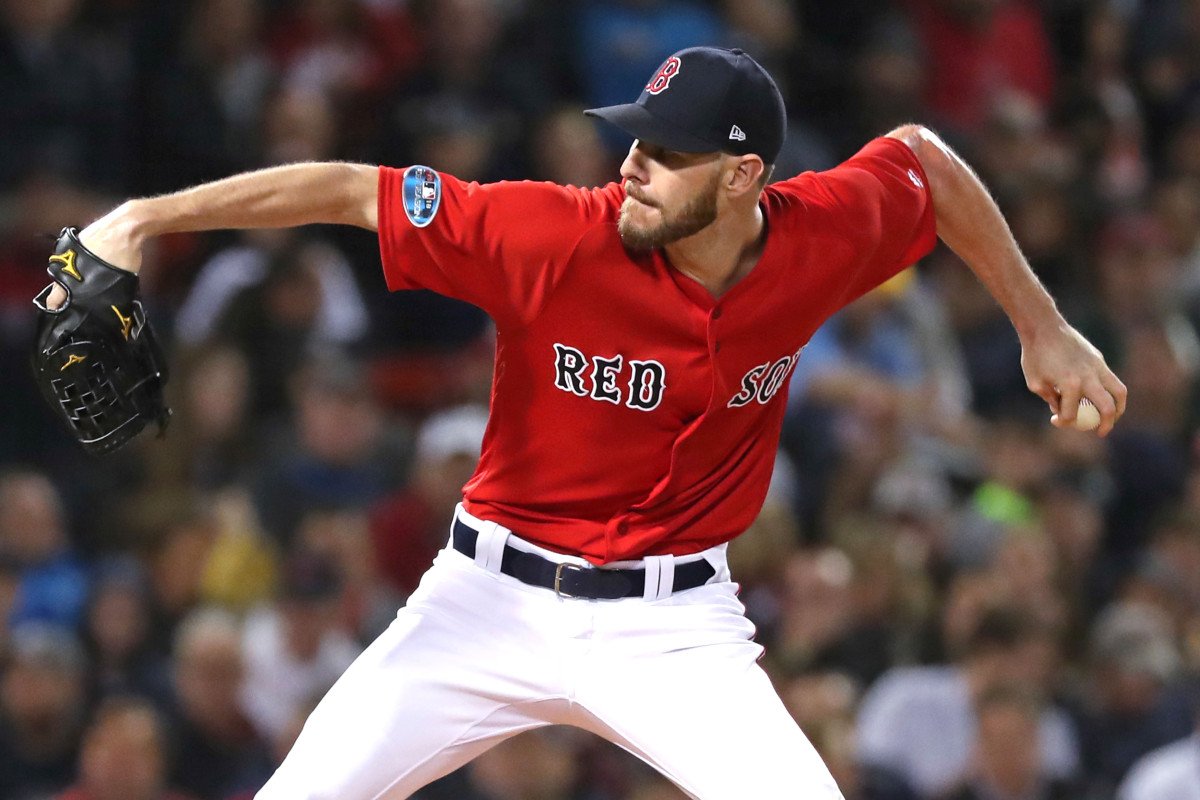 The ALCS begins on Saturday night at Fenway Park, when the Red Sox will send lefty Chris Sale to the mound to face off against Justin Verlander and the Houston Astros.
Deep Pitching Staff = Astros Edge
Given how dominant Boston has been all season long, it's hardly as though nobody is giving them a chance to advance to the World Series. But Houston won 103 games themselves, and many believe that this year's squad is even better than the team that won the title last year.
The Astros boasted the best pitching staff in baseball this year, compiling an MLB-best 3.11 ERA – a mark that's even more impressive when you consider that, as an American League team, they are facing designated hitters in almost every game they play.
While Houston has put together a much deeper bullpen then they had last season, they are especially strong in the starting rotation, where Gerrit Cole was brought in to join Verlander, Dallas Keuchel, and Charlie Morton to create a stable of starters who can go deep in big games.
"In a year where it's shifting a little bit in people's belief in starting pitching," Astros manager AJ Hinch told The New York Times, "I think our guys are showing you can have great belief in great starting pitching."
But Red Sox Rule Fenway
To make it back to another World Series, Houston will have to overcome Boston's home field advantage, which has proven decisive for most of the season. The Red Sox went 57-24 at home this year, with Game 1 starter Sale being particularly dominant at Fenway Park.
"I think he just feeds off the crowd and he just feels more comfortable at home," Red Sox shortstop Xander Bogaerts told reporters.
Boston has reached the playoffs each of the last three years. But there's little comparison between the last two teams – each of which won 93 games in the regular season before bowing out in the ALDS – to this season's squad, which not only showed its talent level in the regular season but also proved its mettle by beating the Yankees in four games in their ALDS matchup, recovering well after a Game 2 loss at home.
If the Red Sox can win their home games against the Astros, they'll be off to their first World Series since 2013, when they beat the St. Louis Cardinals to win the team's third championship since 2004. But despite having to play four games in Boston, it is Houston who comes into the series as a slight favorite.
At bwin, Houston is listed as a -137 favorite to win the series, while Boston can be backed at +115. The Astros are also the top choice to win the World Series, with William Hill listing the defending champs at 2/1 – just ahead of Boston (12/5).
But while this will be a challenging series for his team, Red Sox manager Alex Cora says it's only fitting that they'll be facing the defending champions in the ALCS.
"Like Verlander said in spring training, to get to the World Series, you have to go through Houston," Cora told reporters. "Here we are."