Nobody picked a unique winning ticket for Monday's Manitoba Derby Day Jackpot Pick 5, which didn't prevent horseplayers from wagering a record $2,542,309 on Assiniboia Downs' Manitoba Derby Day card.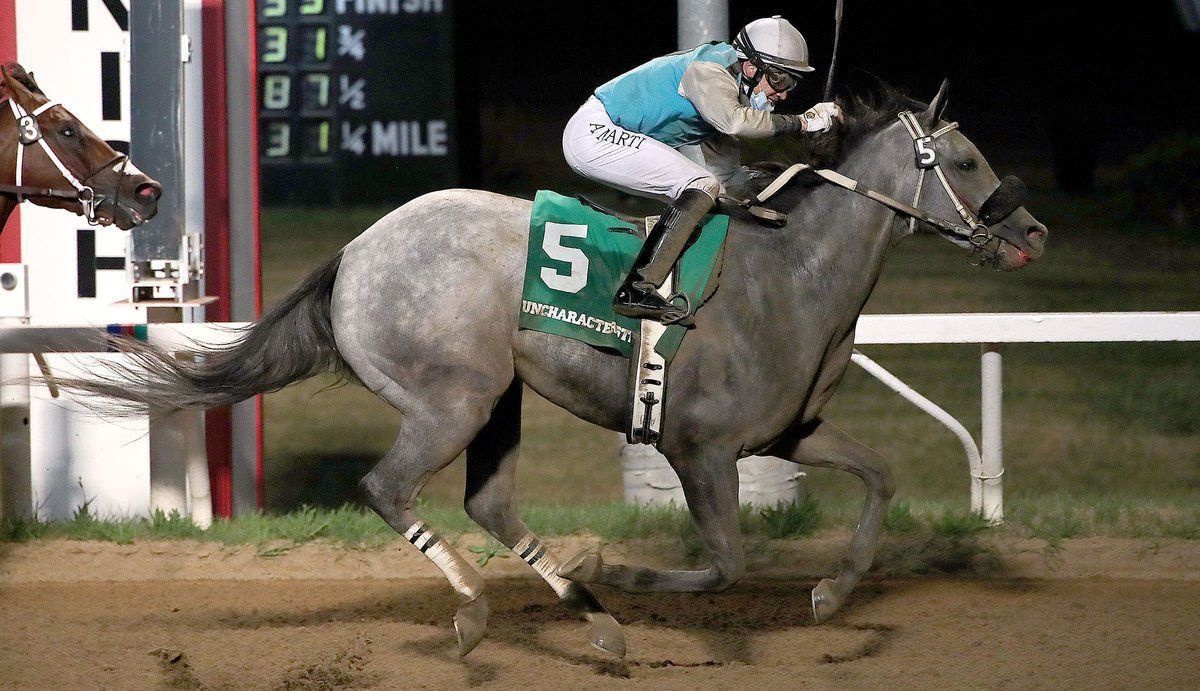 The cash avalanche included a record $1,488,795 coming in on the Jackpot Pick 5. That cash chased a $1 million payout guarantee for anyone holding a single winning ticket. Alas, nobody held one.
Those picking the final five winners on Assiniboia Downs' eight-race card walked away with a quite modest $600. That came largely as a result of the 20-cent minimum, which allowed players to spread deeper on races than possible under a $1 or $2 minimum.
All those winning tickets had Uncharacteristic winning the Listed Stakes Manitoba Derby. The gelding rallied from five lengths back at the three-quarters pole for a 1 ¾-length victory over 3/10 favorite Myopic. Going off at 5.25/1, Uncharacteristic paid $12.50 for his first victory since last September. It was also his first victory in his first race away from his home track of Hastings in downtown Vancouver.
Uncharacteristic's victory gave trainer Robert VanOverschot his second Manitoba Derby and first in 19 years. He won the 2002 event with Shogun Warrior.
From Myopic, it was another 10 lengths back to Warrior's Hero, who finished third in the 12-horse field at 18/1.
"It was so great to have some fans attend again," Assiniboia Downs CEO Darren Dunn said in a statement. "The full field for this race set up quite a finish. It was fantastic to hear that roar of the crowd."
Going forward, Assiniboia Downs re-seeded its Jackpot Pick 5 pool with a $250,000 guaranteed payout daily for any bettor holding a unique winning ticket. That wager continues until the end of the meet or until a single horseplayer solves the bet.