The 2020 NFL season may be best remembered not for the action on the field, but for broken pandemic protocols, teams forced to play while sick and with limited personnel, teams forced out of their home facilities, and attempts to figure a way to make something so abnormal seem normal — derailed weekly by a virus that doesn't care.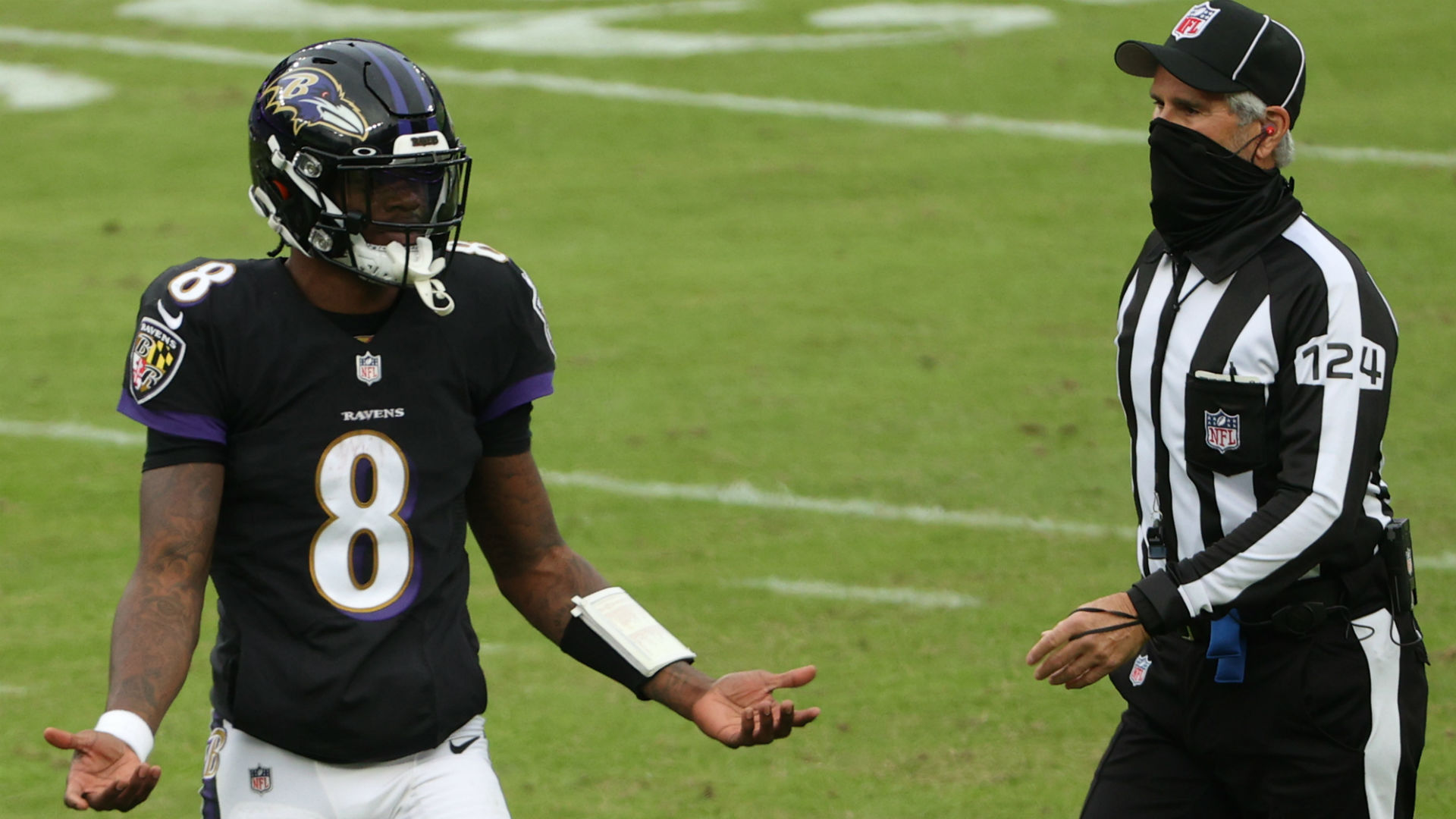 This week, you can add a team with multiple strains of COVID-19 in its facility and players forced to take the field against their wishes to that bingo card.
Four Unique Strains of Virus in Ravens' Facility
Baltimore Ravens officials said Saturday they were informed by the NFL that "at least four unique strains" of the virus were found within their facilities during the team's outbreak, which has cast a pall over the organization and the league for the last two weeks.
"Three of the four were stopped and not spread within," Ravens president Dick Cass said in a statement. "Unfortunately, the fourth was a highly-contagious strain and spread throughout our organization."
The outbreak in Baltimore was one of the biggest in professional sports, as at least one Ravens player tested positive for 10 straight days.
During that time, Baltimore placed 23 players on the reserve/COVID-19 list, and last week's Ravens-Steelers game was postponed three times. The Ravens (6-5) eventually lost the match to the 11-0 Steelers, 19-14 on Wednesday afternoon.
This week, Baltimore reported four straight days without a positive test, the last positive player being practice squad safety Geno Stone on Tuesday. Overall, their reserve list is down to 10 players in the run-up to Tuesday's home game vs. Dallas. Of the marquee names outstanding, Ravens' quarterback Lamar Jackson's availability is still in question, as he must test negative before kickoff. The Ravens (-7.5) are favored vs. the 3-8 Cowboys.
NFL Investigation Continues as Strength Coach Suspended
On Thursday, the Ravens announced that one of their strength and conditioning coaches has been suspended from team activity for not adhering to NFL protocols, and for failing to wear his mask and contact-tracing device. He also allegedly came to work while sick.
The trainer was not identified as the source of the breakout. Still, his actions, combined with concerns about other staff, including a team chaplain and several nutritionists violating protocols, are currently being investigated by the NFL and NFLPA.
The athletes themselves voted on Tuesday not to play vs. Pittsburgh after the game was moved twice, first from Thursday and then from Sunday.
Ravens' Player Leadership Made it Clear They Did Not Want to Play
Team leaders and union representatives made it clear to both Ravens' management and the NFLPA that they did not want to take the field while the team was short-staffed and sick. For its part, the NFLPA told them to play because a suspension in services could violate their contract and, ostensibly, their collective bargaining agreement. Sitting would result in, among other things, them not getting paid.
Even while unloading the plane in Pittsburgh on Tuesday night, the team was informed of positive tests to additional staff along with Stone, who'd been participating in walkthroughs with the team to get ready for a possible spot start. Team leadership again expressed concern, but the game went on anyway.
"Despite our best efforts, the protocol is only as effective as our weakest link," Cass said. "With a dangerous virus like this, everyone must comply with the protocol to avoid infecting many. We now know that not everyone at the Ravens followed the protocol."